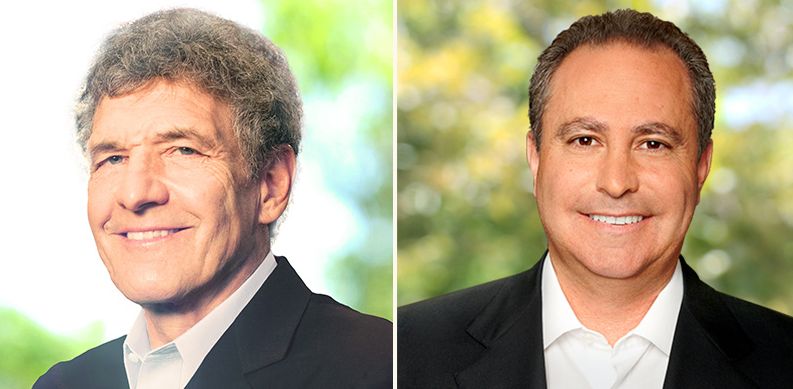 Alan Horn Now Disney's Chief Creative Officer, Alan Bergman Promoted to Co-Chairman of Walt Disney Studios

ZachPerilstein Disney Reporter Today, Disney CEO Bob Iger and Alan Horn, Chairman of The Walt Disney Studios, have announced that Walt Disney Studios President Alan Bergman has been elevated to Co-Chairman of the Studio Entertainment division.
Bergman will now serve alongside Horn. Alan Horn will assume his duties on top of the additional title of Chief Creative Officer. Horn will continue to guide Disney multiple studios overarching creative strategy.
As Co-Chairmen, both Horn and Bergman will report to Bob Iger. The Co-Chairmen's will oversee Disney world-class film, music, and theatre groups on top of the Studios' global marketing, distribution, communications and human resources. Bergman will continue to oversee the Studios' business groups including operations, technology, business and legal affairs, labor relations and finance.
The chairmen duo will also help guide and produce content both for theatrical release and Disney's direct-to-consumer platforms, the Studios' collection of film labels includes Disney, Walt Disney Animation Studios, Pixar Animation Studios, Disneynature, Marvel Studios and Lucasfilm, as well as Twentieth Century Fox, Fox Family, Fox Searchlight Pictures, Fox 2000 and Blue Sky Studios.
"Seven years ago, I had the good fortune of hiring Alan Horn as Chairman of our Studios, and since then, our Studio Entertainment group has delivered creative excellence and tremendous box office success," said Iger. "Alan Bergman's leadership has also been key to making our Studios the gold standard of the industry. The new 'co-chair' structure formally recognizes the powerful partnership behind one of the most successful eras in our Studios' history and ensures we remain focused on creating extraordinary entertainment experiences for audiences around the world."

Alan Bergman has served as Walt Disney Studios President since 2005. Bergman has played a significant role in making the studios a industry powerhouse. He led the Studios' integrations of Pixar Animation Studios and Marvel Studios, led with Horn the integration of Lucasfilm, and is currently leading with Horn the integration of the Fox film labels under The Walt Disney Studios umbrella. Bergman joined The Walt Disney Company in 1996 and held executive roles before being named CFO of Walt Disney Studios in 2001.
Alan Horn has been Chairman of Walt Disney Studios since 2012. Watching the Walt Disney Studios grow at an unprecedented rate. Horn is an industry veteran. Before joining Disney, Horn worked as President and Chief Operating Officer at Warner Bros., which led the global box office seven years during his 12-year tenure.
Under Horn and Bergman's leadership the studio has reached insane new heights while breaking box office records. The 2019 slate was one of Disney's boldest slates even before the Fox deal closed. Both Captain Marvel and Avengers: Endgame have made a billion each. Disney releases in 2019 include Dumbo, Aladdin, The Lion King and Maleficent: Mistress of Evil; Fox's Dark Phoenix, Stuber and Ford V. Ferrari; Pixar's Toy Story 4; Walt Disney Animation Studios' Frozen 2 and Lucasfilm's Star Wars: The Rise of Skywalker.
The studios under the leadership of Horn/Bergman are also preparing for Disney's biggest goal of Disney+. Which includes the first ever live-action Star Wars series The Mandalorian, the live-action Lady and the Tramp film, and multiple Marvel Studios series.