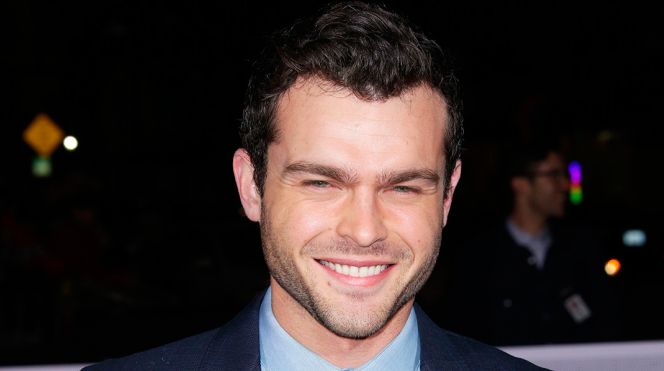 Star Wars Celebration Europe: Alden Ehrenreich Officially Introduced As Han Solo.

NadiaA71 On the final day of Star Wars Celebration Europe, the panel of Rian Johnson, Phil Lord, Chris Miller and Lucasfilm president Kathleen Kennedy, officially announced Alden Ehrenreich as the young Han Solo for the stand alone film. The news of Ehrenreich's casting was released months ago but this is the first time Ehrenreich is publicly introduced.
According to the Han Solo directors, Phill Lord and Chris Miller, Ehrenreich was one of 3000 actors that had auditioned for the role. In fact, Ehrenreich who recently starred in Hail, Caesar had been the first actor they auditioned.
Ehrenreich, who was introduced to the excited audience said "I read the sides and I loved them. I auditioned for six months. The coolest part was I went to the Falcon for a chemistry test with Chewbacca. It was unbelievable. It was more exciting than nerve-wrecking"

The as-yet-untitled Han Solo film will be a stand alone 'Star Wars Story'. The script is penned by Lawrence Kasdan and Jon Kasdan and filming is expected to begin in February or March in the UK and to premiere on May 2018.

src; variety