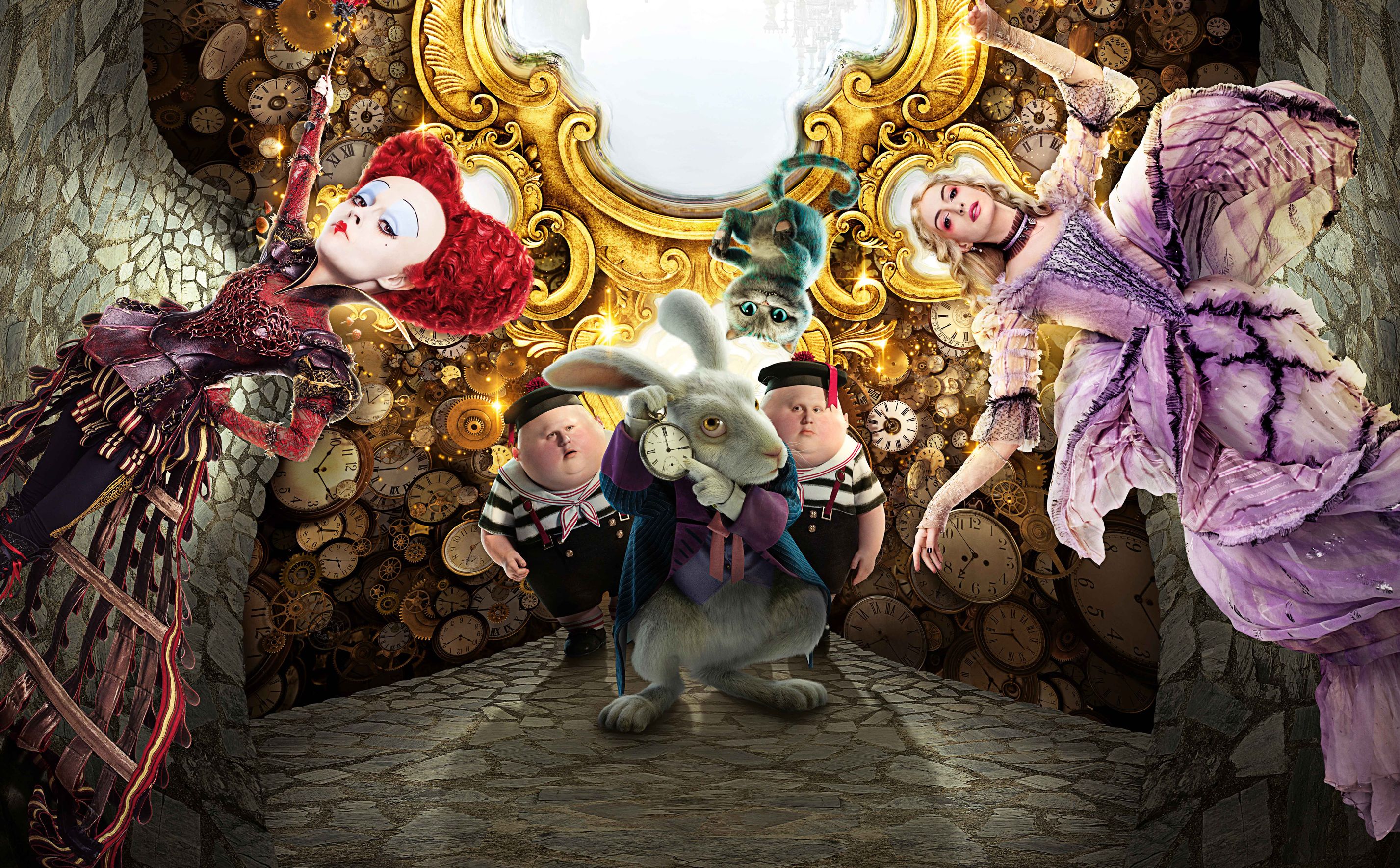 'Alice Through the Looking Glass' Director and Producer on Staying True to Lewis Carroll's Material

HaydnSpurrell Alice Through the Looking Glass looks set to up the game from the first film, if only in the visuals department. From what we've seen so far, the movie looks like an IMAX experience to say the least.
The El Capitan Theater premiere of the film saw Johnny Depp, Mia Masikowska, Anne Hathaway, and director James Bobin and producer Suzanne Todd on the red carpet, where they discussed bringing the Underland to life.
"In the first film, Alice was quite uncomfortable in her skin and in this one she has a pretty strong sense of herself," said Wasikowska. Wasikowska, who reprises her role in the sequel, said "it was fun" playing a character that "no one could make question" about who she is.
A sequel was never in the cards until the first film saw success that exceeded expectations. It consequently took them a long time to come up with a fitting idea that could justify a sequel.
"We intentionally wanted the movie to be both funny and comedic in a way that the first movie wasn't, but we also wanted some deeper emotional depths with the characters and the story lines," said Todd, who also produced "Alice in Wonderland."
"So we dove back into the literature and we liked this idea of focusing on time and the preciousness of time and there was this literary reference where Lewis Carroll had written about it so it made a lot of sense."
Bobin reiterates, wanting to include a comedic element but stay true to Carroll's work. "The story had to feel like a Lewis Carrol-inspired story and therefore it had to have a certain complexity, but at the same time you don't want to make the film too complex, so I regularly tested the story on my daughter," said Bobin.
"When I was a kid I would read Lewis Carrol and he made me laugh. I wanted to bring a bit of that back into the world," Bobin continued.
The film opens May 27.
Source: Variety