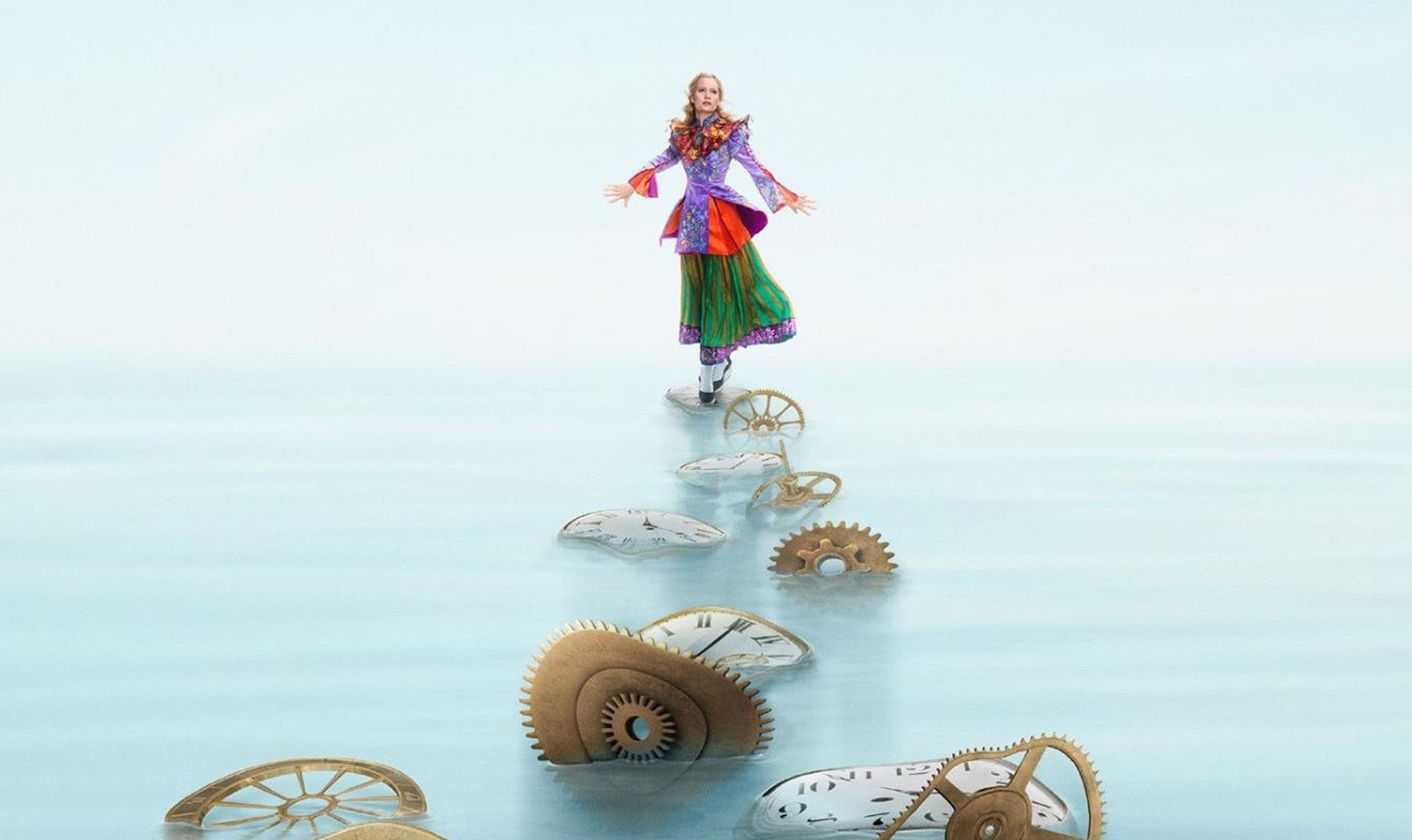 Alice Through the Looking Glass: Disney you tease

KatherineHemmings So the news has been out for a while that the live action Alice in Wonderland which was released back in 2010 and directed by Tim Burton was getting a sequel. We all knew but I was not prepared for what has happened. Disney you tease.
Yes Disney has released so far not one, not two, not three but four mini teaser trailers for the new upcoming film! Each one showing us a different side to the Wonderland we all know from the original Disney adaptation and the Tim Burton twist. I love it.
Returning to the film are Mia Wasikowska as Alice, Johnny Depp as the Mad Hatter, Helena Bonhan Carter as the Red Queen and Anne Hathaway as the White Queen. In addition Sacha Baron Cohen is playing Time; a new character whose powers allow Alice to visit the characters at different times in their lives. Maybe we'll be seeing some of the characters' past times before the original Lewis Carol tale.
According to sources the evil Lord of Time turns the clock back leaving Wonderland a lifeless old world. With the help of old and new friends Alice must travel through a mysterious new world to retrieve a magical sceptre to stop him and stop the Queen of Hearts claiming back the throne.
Trailer number 1 shows us Absolem in his butterfly form flying quickly through what looks to be Alice's house and through a mirror with Alice watching close by.
Trailer number 2 shows us Alice opening up a door in I assume the same house only to then fall into Wonderland.
Trailer number 3 shows the Queen of Hearts walking back through the castle, laughing in the distance.
Trailer number 4 shows us a Wonderland un like what we have seen before. A dark and twisted world, empty and abandoned.
Now if any of you are familiar with the game Alice Madness returns I can almost bet on it that you screamed a little inside too when you saw that third trailer. It has un canny similarities in the steam punk feel and dark atmosphere.
Alice Madness Returns tells us a story about Alice going insane after a fire killed her family and Wonderland was never the same since, it was destroyed, cruel, dark, malicious and honestly highly terrifying. This is the direction I hope they go with this latest addition to the long list of live action films Disney have planned. I want to see the beautiful darkness that I know Tim Burton can sculpt.
The full trailer is dropped tomorrow….and if you listen closely you will be able to hear me squeal.
Katherine Hemmings