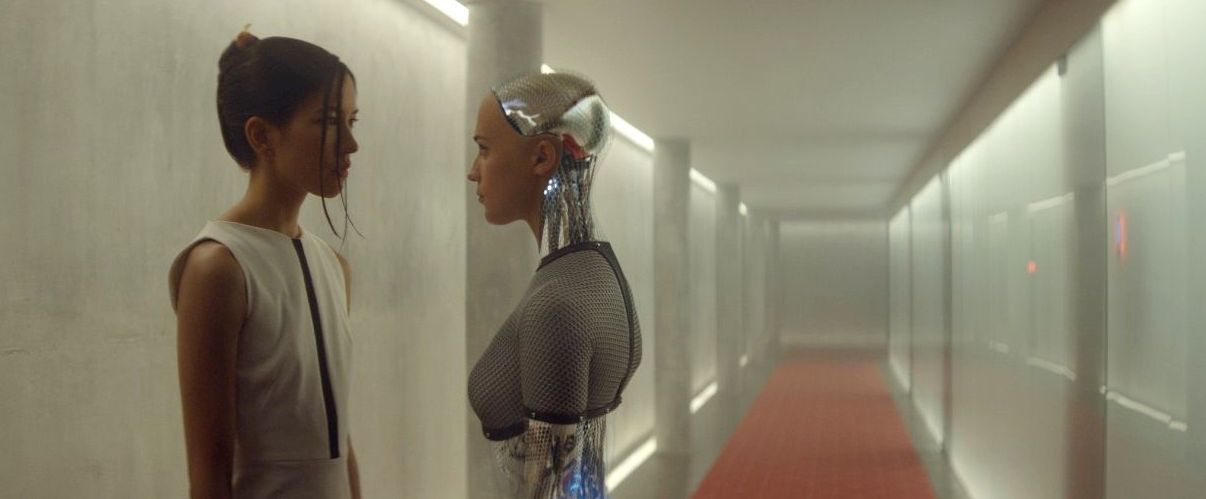 Alicia Vikander Talks Ex Machina, The Danish Girl

HaydnSpurrell Speaking with collider, breakout star Alicia Vikander discusses her impressive 2015, capped off by her nominations for the Academy Awards, at which she's as good a chance as any to take home some gold.
"...When I read the script [for Ex Machine] and did my first self-tape, I did it in the middle of the night. I was in Australia, so I couldn't meet [writer/director] Alex [Garland], at that point. I stood in front of the mirror in the bathroom and tried to find some physicality for Ava."
Vikander praised the people behind the CGI on Ex Machina. "It's a small indie film and it had a small budget. I heard that half of the budget went to create my tummy. We couldn't use any green screen because that was too expensive, apparently, we made this full Spider-Man suit that I wore, every day, and we put my hair in a bald cap."
On Ava's voice, Vikander said "Interestingly enough, it was not the female features that could take in the audience... If she is that innocent, girlish creature, everyone would want to take care of her. That voice came with that though."
Comparing the two films, Vikander said "Ex Machine was difficult because I had to contain.... I love that Gerda had such an energy to her. I did explore a big range with her... It was an interesting thing to try to find a way for a human to really be able to support that much and be that caring."
On 2015 recommendations, Vikander suggests 45 Years, which is "utterly worth it."
Source: Collider