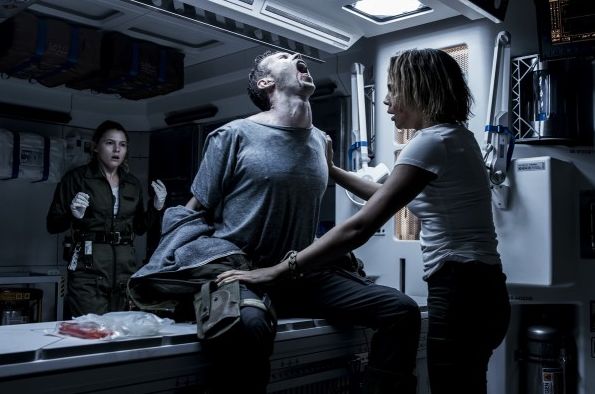 'Alien: Covenant' Sequel May Already Have a Title, Ridley Scott Planning for Four More Sequels

HaydnSpurrell Alien: Covenant is a short couple of months from hitting the big screen, but we're all well aware of his aspirations to see the franchise meet back up with the events of the original Alien with possibly three more sequels to follow the upcoming horror pic.
Speaking with Fandango, Scott may have revealed the title of the next film in the long-running franchise: Alien: Awakening. "There will be another one before we kind of literally and logically, clockwise, back into the rear back head of [the original] 'Alien,'" Scott said,, discussing the series' timeline.
"It will go 'Prometheus,' 'Awakening,' 'Covenant' … fairly integral where this colonization ship is on the way." If this is a slip of the tongue, then it's interesting to note that the next film slots in between Prometheus and Covenant, rather than taking place afterward. It's a pretty scattered timeline when matched up with release years, particularly given how linear the franchise was through to Resurrection.
On Covenant, Scott said "We raise some very interesting questions about the position and possibility of AI against human condition, and it crosses into the zone of apartheid — kind of like how Roy Batty was treated like a second-class citizen [in 'Blade Runner']."
Source: http://variety.com/2017/film/news/alien-awakening-next-alien-movie-ridle...