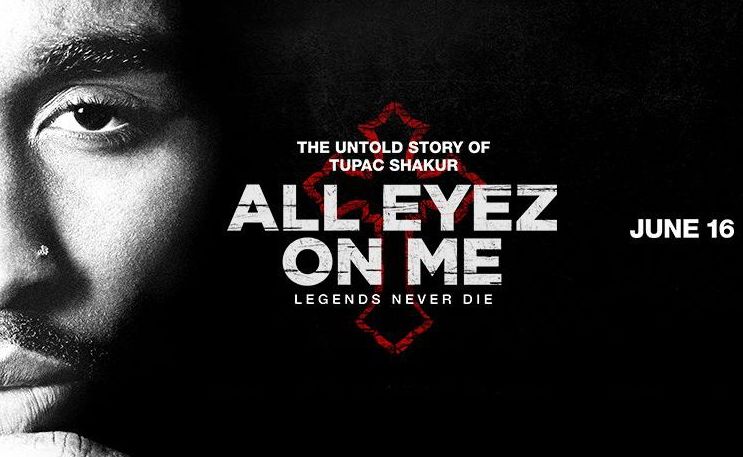 "All Eyez On Me" Review

LightsCameraJackson Critic Two years after the satisfying but lengthy N.W.A. origin story "Straight Outta Compton" comes this biopic of a solo rap artist who changed the music industry and popular culture forever. "All Eyez on Me", released on what would've been Tupac Shakur's 46th birthday, is a cradle-to-grave look at the iconic performer, who lived his 25 turbulent, troubled and triumphant years to the fullest.
Demetrius Shipp, Jr. makes his feature film debut as Shakur. During a recent appearance on "The Tonight Show" he told Jimmy Fallon, "I never aspired to be an actor". He admits a friend "begged" him to audition for the movie. Shipp clearly looks like Shakur - he says he's been told that since high school. This is clearly one of the main reasons he got the part. Plus, Shipp's family also has some history with Shakur. His father produced 2pac's '96 single "Toss It Up". No matter. The newcomer delivers a vigorous, dedicated performance and is the main reason to see "All Eyez on Me".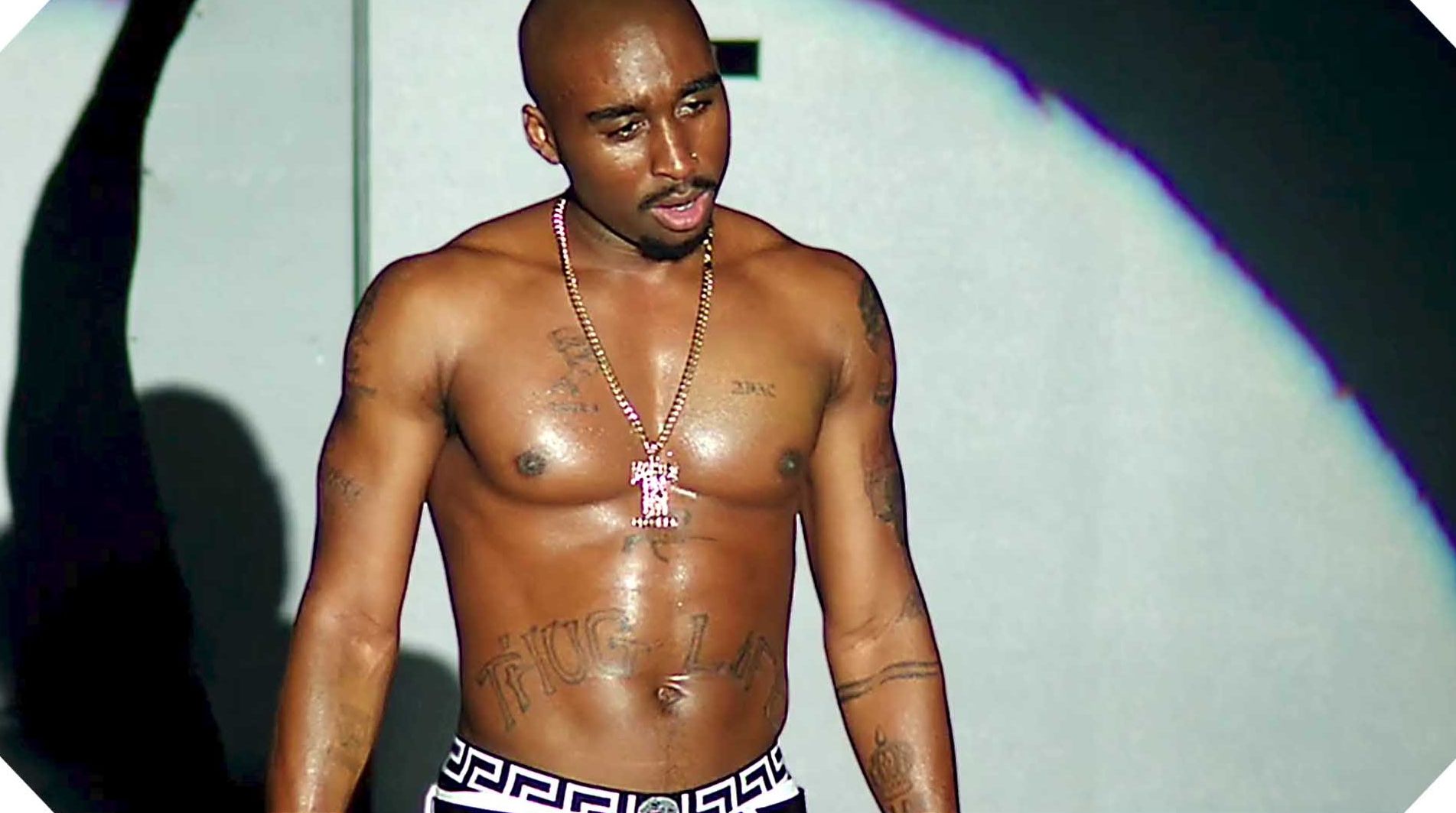 The movie, as a whole, has plenty of problems. For starters, using the now-tired technique of staging an interview between a reporter and the subject as the framework for the story is a mistake. The scenes involving a TV crew and Shakur while the rapper was in prison seem like they were added in after the rest of the film was shot - in order to make the timeline of Shakur's life (from his early struggles with mom and sister in NYC, Baltimore and Oakland, to his rise in music industry) easier for audiences to follow. Of course (if you know anything about Shakur going in) his time in prison is not the end of his story, so this device is dropped before the final act. It should have been cut from the entire film.
"All Eyez on Me" also suffers from messy staging and editing. Scene transitions and the clumsy re-framing of locations give the film a very uneven, amateurish vibe. There are so many fades to black it's as if director Benny Boom was already envisioning where commercials would be inserted for the at-home TV version (which, because of its hard-R rating, may never happen). Boom is no stranger to the music world. He's directed numerous Nicki Minaj music videos, along with an episode of FOX's "Empire". He was not the first choice to direct "All Eyez on Me", as this movie had a long and difficult journey to the screen. And it shows.
When it's dealing with Shakur's behind the scenes struggles to get to the top (first with the Digital Underground and then as a member of Death Row), and interactions with other star rappers at the time (Biggie Smalls, Dr. Dre, Snoop Dogg, Suge Knight) is when "All Eyez on Me" is the most interesting. Surprisingly, the actual performances, inserted throughout the film, are given unspectacular treatment.
Controversial from the start, Shakur gave voice to the voiceless and became a symbol for Black justice in 90s America. Audiences and critics also praised his acting in 7 films. Roger Ebert noted in his 2003 review of the documentary "Tupac: Resurrection": "In the long run Shakur might have become more important as an actor than as a singer." But the rapper, poet and actor clearly wasn't a saint. However, Boom whitewashes much of the Shakur's criminal life. The electrifying energy and realism that made elements of "Straight Outta Compton" compelling is completely missing here.
The main thing "All Eyez on Me" will be remembered for is Shipp's breakthrough performance. Numerous offers should start coming in. Throughout the film, I kept thinking that Shipp/Shakur looked a lot like basketball superstar Kobe Bryant. And I see that others on the internet agree. If studios aren't already working on a Kobe biopic with Shipp in mind, they should be.