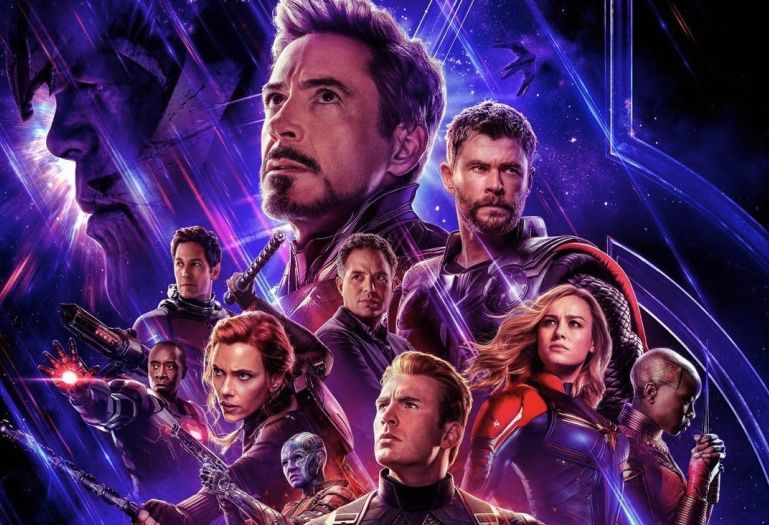 All The Box Office Records 'Avengers: Endgame' Has Broken

ZachPerilstein Disney Reporter Avengers: Endgame shattered records. The film's weekend haul shows the box office can still make a record-amount of money in the era of streaming. The film just has to be a worthy cinematic event.
Avengers: Endgame is the culmination of the newly titled The Infinity Saga. Which is the first three phases of the Marvel Cinematic Universe starting off with 2008's Iron Man. (Marvel Studios president Kevin Feige is saying that the upcoming Spider-Man: Far From Home will end Phase Three so it is currently unclear if it will be a part of the Infinity Saga).
Thanks for The Hollywood Reporter and other sources we have all the box office records that were broken by Avengers: Endgame. Here are some of the startling records being broken.
Top Advance Preseller
Both Fandango and Atom Tickets noted that Avengers: Endgame had the biggest ticket pre-sale in history.
Top Imax Opening
Imax's sales for Endgame were $91.5 million for opening weekend. The previous record was held by Star Wars: The Force Awakens which made $47.6 million in Imax sales on an opening weekend.
History in China and other Foreign Markets
Endgame is the number four in China's highest opening weekend of all time. Making $330.5 million in its first weekend in China. Endgame scored the biggest opening weekend in 43 markets, including the U.K./Ireland, Australia, South Korea, Brazil, Mexico, Argentina and France.
Top Domestic Weekend of All Time
Endgame made $397 million-plus in North America. Beating Infinity War's North American opening by $83 million.
Biggest Opening/Single Day Domestically
On its first Friday the film earned $156.7 million, and Disney also holds the record in Thursday night previews with Endgame making $60 million. The only fair comparison is The Force Awakens on its first Friday with $119 million, including $57 million in previews.
Biggest Saturday Domestically
Endgame went on to make $109 million on its first Saturday.
Most Showtimes in History
Avengers: Endgame had theater chains playing it in every theater and some theaters stayed open for a span of 72 hours with unique show times. Some locations were open 96 hours straight. AMC Theatres had at least 63,000 showings across its circuit.
Widest Release of All Time in the U.S. and Canada
The film was the widest release of all time opening in 4,662 theaters in North America beating out the likes of Despicable Me, Infinity War, Jurassic World: Fallen Kingdom, and The Twilight Saga: Eclipse.
Biggest International Debut
Endgame defeated Fate of the Furious with an insane $859 million debut.
Biggest Global Launch
Avengers: Endgame made $1.2 billion worldwide on its first weekend. A BILLION in its first weekend. This was thought as unfathomable at one point.
It will be fascinating to see if Avengers: Endgame keeps up the pace or if it falters in the coming weeks. It is safe to assume though that the film will get multiple viewings at the theater.