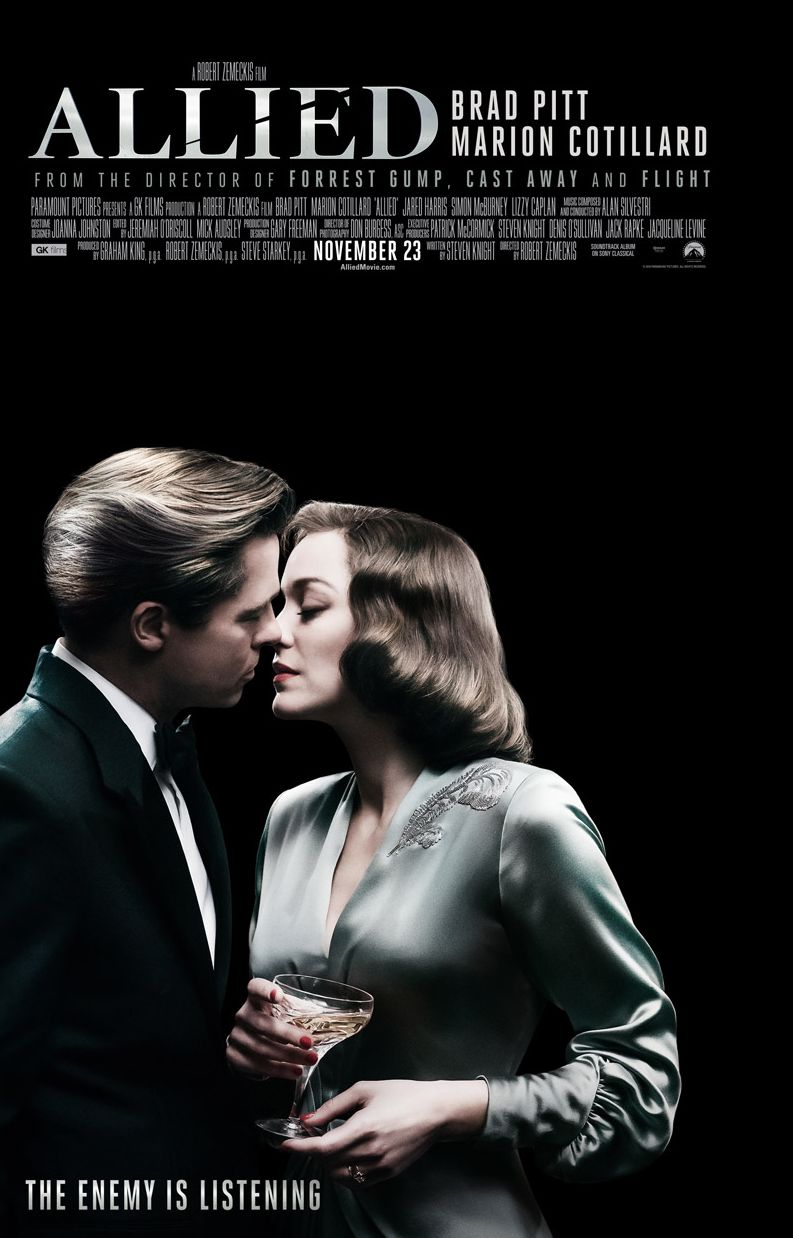 'Allied' Screenwriter on Crafting a Screenplay and Ignoring the Rules

HaydnSpurrell Steven Knight penned the script for Brad Pitt and Marion Cotillard's Allied, and it comes thirty years after Knight had become inspired to pen a story of this exact kind.
The film is based on a true story Knight learned of while in his 20s, though the script takes liberties. Speaking with Slashfilm, Knight spoke about the rules that "the film business seems to attract" more-so than any other business. "I don't know why it does. I think it's because there's so much money at stake."
On the rules he doesn't particularly take to, he said "I mean, the arc thing is interesting. It's good sometimes to have a character that starts as one thing and ends as another, but James Bond, Hercules, these are pretty enduring stories. [Laughs] Like a Greek myth.
"In a Greek myth, you can have the characters and objects, and it just goes through these events in the same as a computer game now. I don't actually know a lot of the rules that are out there, so I don't know how to break them. There doesn't seem to be any value in having a restriction on what you can and can't do.
"I think as budgets have got bigger in the film industry the need for certainty has increased and therefore risk taking has decreased, so you've got the Marvel and the DC and all that which do take risks but within a [certain] format..."
Source: Slashfilm