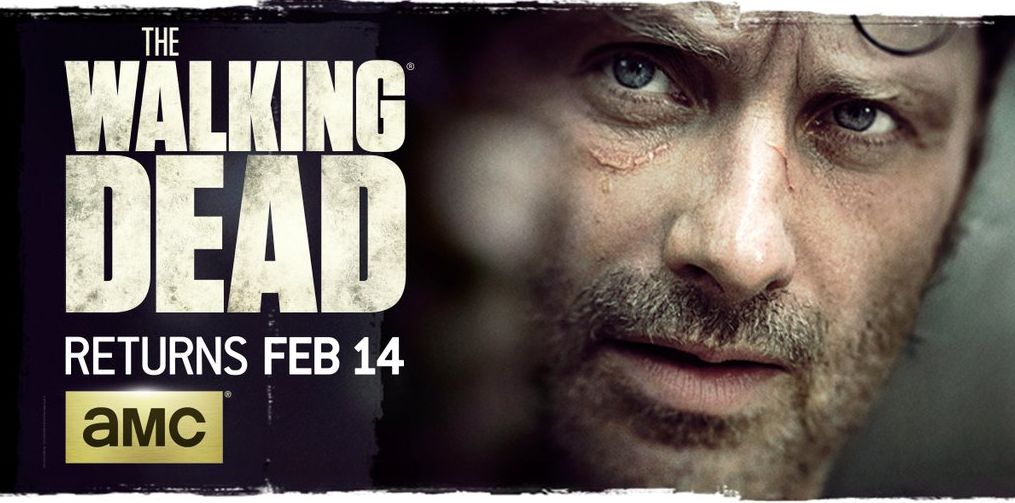 Andrew Lincoln Promises Extraordinary New Chapter in 'The Walking Dead'

HaydnSpurrell We've heard it before. We'll hear it again. The Walking Dead is about to change dramatically. It's very clear from everything we've heard that beyond the mid-season premiere, things are going to start shifting.
The arrival of infamous comic book villain Negan plays no small part in that. Now, ahead of the episode just ten days away, star Andrew Lincoln spoke with TVInsider about what's to come, suggesting that "Episode 9 is almost a chapter finish."
"The next seven episodes [after 9] are this crazy race to a new world order," Lincoln said. On top of Negan, we'll also meet a fan favourite character, Jesus, to be played by Tom Payne. On Jeffrey Dean Morgan as Negan, Lincoln heaped on the praise (and the pressure):
"This is probably one of the most important castings other than Rick. He's a beloved fan-favourite, but also a huge foil to Rick and his family. Everybody needs a good baddie, and this it the one that a lot of people have been waiting for for quite some time."
Lincoln promises a very different villain to the Governor, who was more a tactician (or should have been). Negan is "this incredible tyrant and this very charismatic, funny, brutal beyond words psychopath. I'm interest in the relationship between Negan and Carl and Carl and Rick. There's very complicated, extraordinary psychology between those characters."
Those words promise an exploration of a fascinating arc in which Carl and Negan spend a chunk of 'quality time' together, but also promises a better utilisation of Chandler Rigg's role.
The Walking Dead returns February 14.
Source: Comicbook