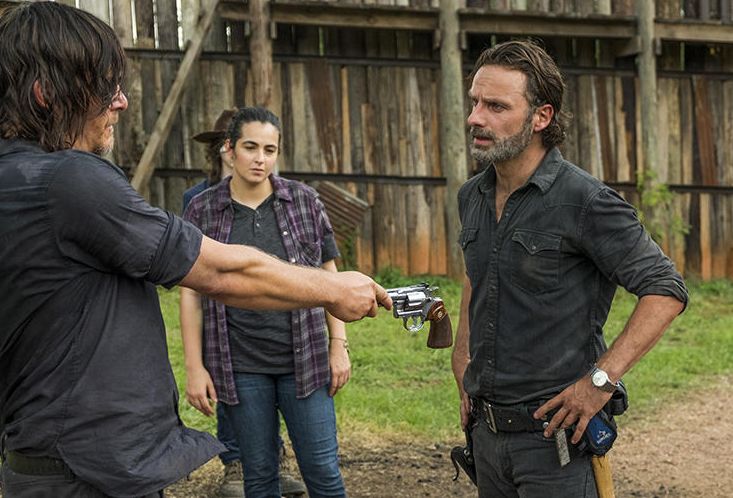 Andrew Lincoln Promises a Much Less Bleak Return to 'The Walking Dead'

HaydnSpurrell The Walking Dead saw ratings drop and life get as dire as it's ever been for its characters. Hero Rick Grimes was at his lowest point for the eight episodes, completely broken by new villain Negan (Jeffrey Dean Morgan). But Andrew Lincoln, who plays Rick, has promised a less miserable back-half to the season.
s a lot more levity, if you can believe that, than you've ever seen before in Mr. Grimes," Lincoln said in an interview with Entertainment Weekly. "There's sort of a freedom in him, a feeling that comes from losing everything, and also the thrill of the fight. It's the thrill of the fight again. He's back in. All I'm saying is that the band is back together."
"There are several episodes that I loved being involved in and it certainly feels very much more like a show that I knew and recognized in the back eight [episodes]," he says. "I loved the episodes that I was in." It's starting to sound like he hated being down and out just as much as we did in part one of the season.
"It's The Magnificent Seven in the back half," he continued, referencing the 1960 Western classic about a gang of ass-kicking gunslingers. "Rather, the magnificent eight episodes. Wait 'til [Episode] 16. I promise you, there is one beat in 16, I dropped my script and started punching the air and did a little jig."
The Walking Dead returns February 12.
Source: TV.com