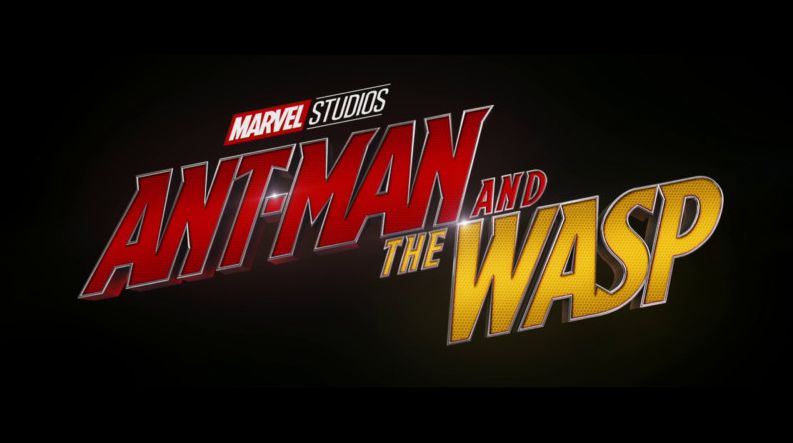 'Ant-Man and the Wasp' Review

LightsCameraJackson Critic "Ant-Man and the Wasp" is the 20th Marvel Cinematic Universe installment – and the fourth in the last eight months. "Star Wars" isn't the only series suffering from franchise fatigue.
I was looking forward to the lighter side of Marvel, following the dramatic wrath of "Avengers: Infinity War". But while "AM&TW" is the lightest, most family-friendly MCU movie to date – it doesn't deliver in practically every other area.
I wasn't a huge fan of the first "Ant-Man", released in 2015, but I really liked the appearance of Paul Rudd's title character in 2016's "Captain America: Civil War" – as the "fish out of water" of the gang (in the big airport fight scene). Some characters just work better in small doses.
But this second solo movie (though it's actually difficult to call Ant-Man the "lead" here – it's much more of an ensemble) doesn't fly high. Rudd's Scott Lang has been under house arrest for two years because he really wasn't supposed to take part in that airport battle. Daughter Cassie visits him often. (An early scene in which they go down a cardboard slide may actually be the most impressive – when it comes to editing and direction – in the entire movie).
A few days to go before Scott's ankle monitor can come off and he becomes a free man… he has an unusual dream involving an older woman and a little girl. He immediately calls former colleague Dr. Hank Pym (Michael Douglas). Soon Scott joins Hank and daughter Hope (Evangeline Lilly) on a sub-atomic quest to find Hope's mom (Hank's wife) – played by Michelle Pfeiffer, who's been stuck in some quantum vortex for 30 years.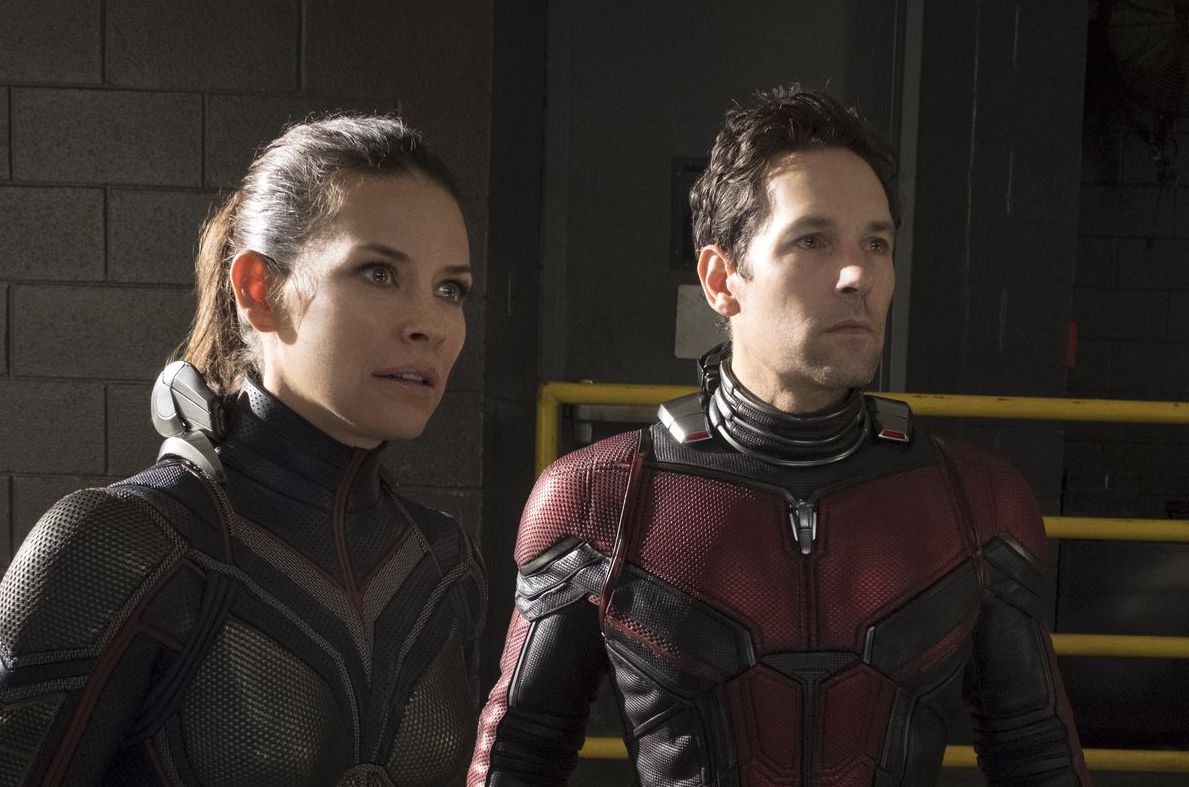 Of course there's got to be some bad guys. They want the high tech equipment Hank and Hope have invented. Over the course of two hours, "Ant-Man and the Wasp" is packed with so many chase scenes – on foot and in cars – with Scott and Hope (who suits up as The Wasp) – changing in size so often – I was genuinely tired-out by the end credits. And Rudd actually spends as much time larger than life as he does insect-size. He's as much Mega-Man as Ant-Man, growing to some 80 feet at one point.
Tagging along for predictable, over-the-top comedic banter are Michael Pena as Scott's work buddy, Judy Greer and Bobby Cannavale as Scott's ex and her new husband, and Randall Park ("Fresh Off the Boat") as the bumbling FBI agent desperate to catch Scott and send him to prison for violating house arrest.
Laurence Fishburne is a nice addition to the series as Bill Foster, one of Hank's old frenemies. And there are a few nice father/daughter scenes between Scott and Cassie. She wants to become his partner in crime. While extremely unrealistic, that storyline would've made for a much more compelling film.
MCU addicts will certainly go marching one by one to "AM&TM". If that's not you, someone you know will certainly see it and, in 30 seconds, can explain to you the references to "Infinity War" and what Ant-Man's future looks like for the next "Avengers" movie.