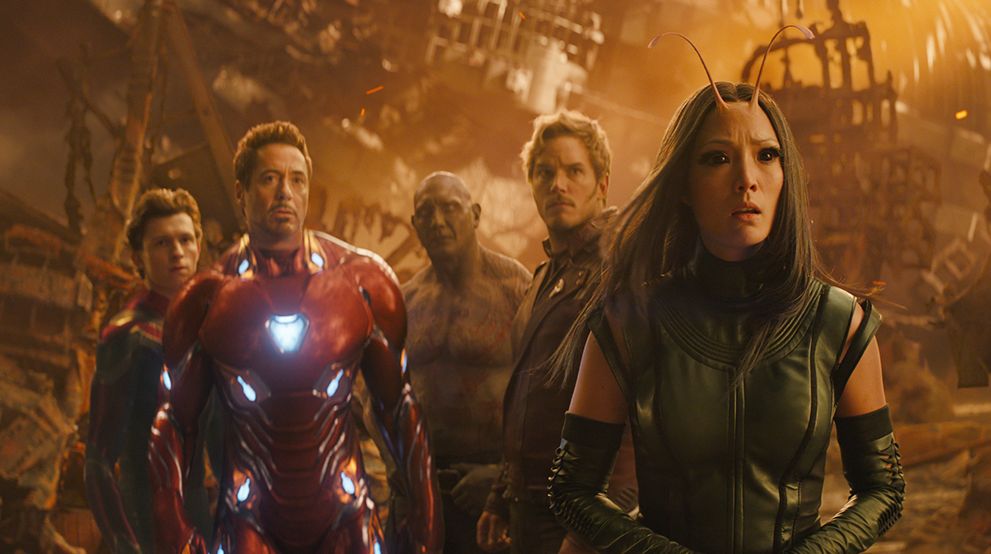 'Avengers: Infinity War' Looks To Dethrone 'The Force Awakens' As Highest Domestic Debut of All Time

ZachPerilstein Disney Reporter Avengers: Infinity War is approaching a historic feat at the box office.
The all star Marvel film looks to make $250 million which would make it the biggest domestic debut of all time. The number could change when we find out the official tally tomorrow. The previous title holder was Star Wars: The Force Awakens at $248 million.
Infinity War joins an elite group of films that have surpassed the $200 million mark on its opening weekend. The group includes Star Wars: The Force Awakens, Star Wars: The Last Jedi, Jurassic World, The Avengers, and Black Panther.
The Avengers opened to $207.4 million, and Age of Ultron brought in $191 million during its opening weekend.
The success keeps coming for Marvel Studios. Black Panther had a gigantic and unexpected opening weekend making $202 million. Black Panther has earned $1.3 billion worldwide. The current Marvel Cinematic Universe box office tally is at $15 billion. Marvel has had five films pass the billion dollar tentpole worldwide. Infinity War looks to become the sixth.
Avengers: Infinity War is directed by Joe and Anthony Russo. The film was written by Christopher Markus and Stephen McFeely. Infinity War is the culmination of the MCU's previous 18 films. It is currently in theaters.
Source: Variety