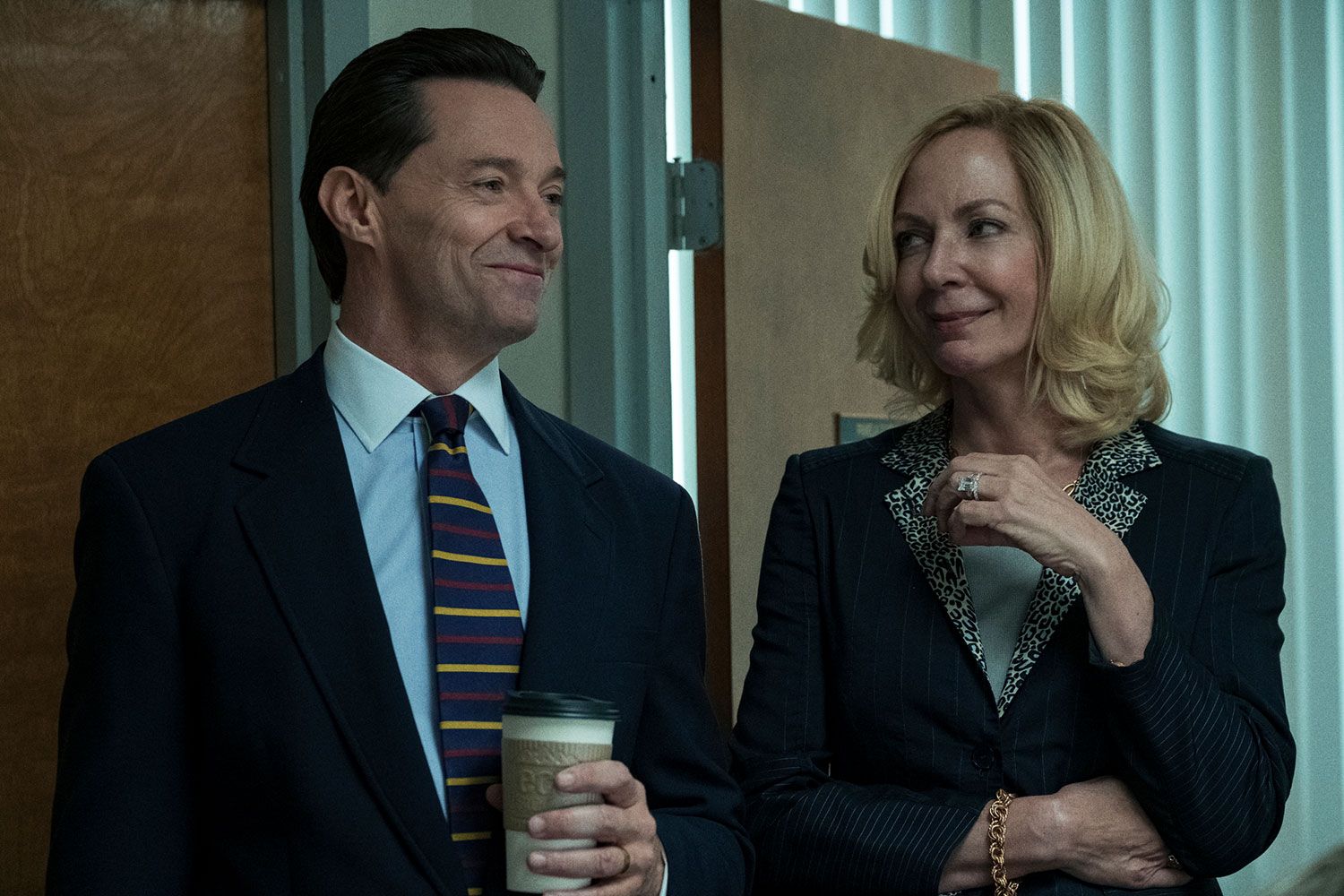 'Bad Education' Review

LightsCameraJackson Critic "Bad Education" debuted at the Toronto International Film Festival last September. At that time it was still seeking a distributor. Many industry analysts predicted the film would be bought-up by a studio looking to, both release it theatrically, and make it immediately eligible for the 2019 awards season. That strategy would've complicated things for a couple of reasons.
First, it was already shaping-up to be a crowded, competitive awards season. Secondly, Hugh Jackman, the film's star, wasn't able to attend the TIFF premiere, and likely couldn't have done much campaigning for the movie because he was in the midst of a global concert tour.
In the end, HBO scooped-up "Bad Education" for an eye-popping $20 million. The question everyone asked: Why would a studio pay that much for a movie that couldn't compete for Oscars?
Fast-forward 7-months. Most movie theaters are closed. Most big-budget studio films have had their release dates delayed or are in limbo. And now, here comes "Bad Education" — on HBO.
Make no mistake. Even though it's premiering on television, "Bad Education" is not a traditional "Made for TV" movie (if that phrase even applies anymore). People have become accustomed to watching Netflix and Amazon original films on TVs/mobile devices. But those studios open their showcase movies in a couple of theaters in LA for a week to qualify them for the Academy Awards. HBO isn't doing that.
"Bad Education" could finally force film purists to evolve to the new world of movie consumption. In this crazy, 'all bets are off' year, HBO can go two ways with their hot property. They can play it safe, and only pursue Emmy and TV movie nominations from the Golden Globes, Critics Choice and SAG. Or — they can challenge the Academy's long-standing policy which prohibits films debuting on TV from being Oscar eligible. 
I hope they chose the latter, because "Bad Education" deserves to compete at the highest level. This is THE BEST motion picture released in theaters, on VOD, streaming platforms or cable in 2020. 
"Bad Education" is based on a true story. But to be in position to be truly awed as things unfold, I strongly suggest avoiding as many details as you can. Here's the basic framework: It's 2002. Frank Tassone is the Superintendent of Long Island's Roslyn City School District. Thanks to years of driving-up test scores and college admissions, Tassone's been able to get Roslyn to the #4 ranking in the nation. His goal is #1. 
Allison Janney plays Assistant Superintendent Pamela Gluckin. Pam doesn't have the same colorful  vocabulary as LaVona Harding, but there's clearly a similar vibe to that "I, Tonya" role that earned Janney her Best Supporting Actress Oscar in 2017. The two films also share the same edgy tone and unpredictable structure. Every moment Janney is on screen she's a knockout. Ray Romano, most recently in "The Irishman", has a bigger, better role here as Bob Spicer, President of the Roslyn School Board.
This trio (and others) get caught-up in something a little… fishy. And at the center of it all is a student, writing for the high school newspaper. Rachel (Geraldine Viswanathan) stumbles onto a story and… 
It's difficult to dissect "Bad Education" without giving too much away. Every scene, every element of Mike Makowsky's electric screenplay has a purpose — and is worthy of discussion. Makowsky gradually reveals small detail after small detail, holding back some key elements until the final minutes. It's a brilliant example of restraint. And the attention to realism is uncanny:
- teachers/administrators seeking to know as much as they can about their students
- wealthy Long Island snobbery
- obsession with education budgets
- helicopter parents
- the enthusiasm and dedication of one ambitious student who's invested (maybe too much) in the well-being of her school
Another masterstroke was shooting "Bad Education" on film. This, combined with bold visual choices (including a borderline haunting framework), allow director Cory Finley's vision to soar.
And all the performances rise to the level of the material. Aside from his virtuoso work as Jean Valjean in 2012's "Les Miserables", Jackman's performance here is the best of his career. This is the type of juicy, vibrant, multi-dimensional role that all actors dream of. And Jackman is magnificent, portraying a man obsessed with appearances. But we're never quite sure what that appearance is hiding.
Late in "Bad Education", he delivers a monologue that's now one of my all-time movie favorites. It's funny, honest, sad — and yet it's coming out of the month of… well… you'll see what I mean.
The real-life scandal that inspired "Bad Education" is spellbinding. The movie elevates those events to an exhilarating level. As you're (hopefully) watching it in your home this week, don't be fooled. This is THE BEST movie of 2020 to date, and very likely could still hold that title at year's end.