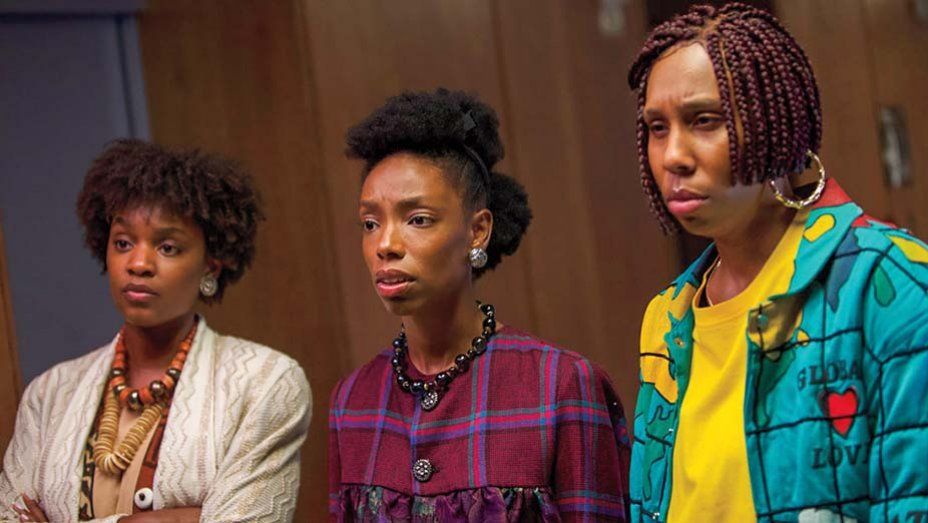 'Bad Hair' Review

LightsCameraJackson Critic "Bad Hair" is one of the coolest movies of 2020. It's not the deepest or the smoothest, but it's slick, fun and original. Props go to writer/director Justin Simien, who also penned many of the film's original songs.
This isn't a musical, but it does take place in the music/TV scene of 1989. Cable channel RMV is an obvious take on MTV, and Culture is the African American spinoff network. Elle Lorraine gives an excellent, breakthrough performance as Anna. Since she was young, Anna has dreamed of being a radio or TV music host/on-air personality. She's been working at Culture for four years, and with Zora (Vanessa Williams) now taking over creative content control of the channel, Anna could finally get the opportunity to have her own show.
But Zora wants Anna to have a more polished look. Part of that is a new hairstyle. So Anna goes to a recommended salon, run by Vergie (Laverne Cox). At first, Anna enjoys the attention she's getting from her new do, but soon the hair starts causing problems in ways you can't imagine.
I'm cutting myself off right there. No need to give more away and spoil a lot of the enjoyment of "Bad Hair". The script goes in some wild directions, while also making pointed statements on ambition, the media and the desperate need (by many) to stay relevant. All relate nicely to our current, social media- obsessed world. Simien captures the style and flare of '89 with off-beat, spunky characters.
Williams' Zora is similar to Wilhelmina, the boss she played on "Ugly Betty". She's so much fun. Jay Pharoah, Blair Underwood, Lena Waithe and James Van Der Beek have memorable supporting roles. And superstar singers Usher Raymond IV and Kelly Rowland pop-in for a few scenes.
"Bad Hair" should be a big hit for Hulu and put Simien on track for more exciting projects in the future. This is only his second film (following 2014's likeble "Dear White People"). People will be asking is he's the next Jordan Peele. I hope he just stays on his current track — continuing to become an even more accomplished version of himself. So far — so good.