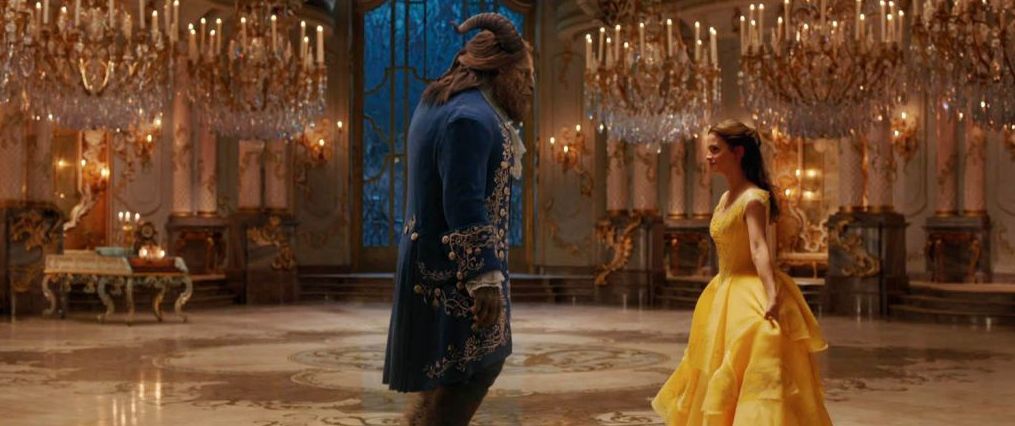 'Beauty and the Beast' Continues Disney's New Success Formula

ZachPerilstein Disney Reporter For many of you that read my Cultjer articles, I'm often found discussing Disney's new formula. The formula of remaking classic animated films into live-action stories. Disney does it once again with Beauty and the Beast.
*Possible Spoilers Ahead*
Ballsy move to remake Beauty and the Beast huh? A timeless Disney classic beloved by many generations. Going in I already knew the story of Beauty and the Beast, yet this story still captivated me. Emma Watson was a fantastic Belle. I didn't expect that, but it was a pleasant surprise. Dan Stevens delivered some great lines as the Beast. The overall casting was great for this film. There is a few key characters I want to point out though.
Luke Evans and Josh Gad both had electric performances as Gaston and LeFou. Before the release of Beauty and the Beast it was announced that LeFou would be Disney's first LGBT character (first? yeah… okay sure…). This announcement stirred plenty of controversy, although this didn't affect anything in the film. You could totally pick up that LeFou was in love with Gaston. Although that plot didn't even essentially matter in the end.
Luke Evans played the confident, smug Gaston to perfection. One memorable scene for me (other than the elaborate bar scenes) was Gaston getting angry at Maurice on there way to save Belle. LeFou pops in and tells Gaston "to think happy thoughts." He continues: "think about the war Gaston." This further showcased LeFou truly knew Gaston and that Gaston was a twisted human being.
Kevin Kline deserves an Oscar nomination for his performance as Maurice. Playing Belle's father, a often forgotten character in the fold. He at least deserves a "Best Supporting Actor" nomination. It's sad that the Academy has a bias against blockbusters and films that people actually go and see. Kline had various emotions in his performance. Being shocked at Belle's knowledge to being scared and frightened by the Beast.
Now onto the comedic duo of Cogsworth and Lumière, played by Ian McKellen and Ewan McGregor. Disney should reward McGregor's performance with a Obi-Wan Kenobi Star Wars Story film (hey, everybody wins?). I mean he even sang "Be Our Guest" and it was awesome! These two would go back and forth and have hilarious exchanges throughout the film.
The relationship between Belle and the Beast is fascinating. Which is really weird to say, because I already knew how the film was going to end. Yet it was still interesting with every move how it would play out. Would all the rose pedals fall? It also helped that Dan Stevens and Emma Watson had incredible chemistry. Both delivering exciting performances throughout the film. Both falling in love with each other through similar interests. I couldn't imagine anyone else in these roles. I enjoyed the twists and turns throughout the film.
The musical numbers were spectacular. New songs that were written by Alan Menken and Tim Rice were delightful. It was still great to see Howard Ashman's name pop up in the credits. Ashman was a true creative genius along with Menken. Ashman was one of the true unsung heroes during the Disney Animation Renaissance.
Not to mention Celine Dion could sing just about anything and it would be exciting. It would've been nice to see her singing during the actual movie and not the credits. Although I understand why they didn't want any outside music in the show. It would of interrupted the flow of the already dazzling musical. Ariana Grande and John Legend also deliver a great rendition of Beauty and the Beast in the credits.
Bill Condon did an absolute wonderful job with Beauty and the Beast. He kept the film entertaining and on pace. It's a film that will definitely need a second viewing.
Also a big shout out to costume designer Jacqueline Durran. The costumes for Beauty and the Beast were magnificent. She should win an Academy Award for "Best Costume Design" for Beauty and the Beast.
Beauty and the Beast has made $693 million worldwide. There is a reason why. This is the latest installment in Disney's new formula. The next time we get to see this formula in action will be for Disney's Mulan. Unless something miraculous moves ahead in the Disney Studio production schedule.
Beauty and the Beast is an enchanting film with impressive visuals and dazzling musical numbers that should entertain all audiences.
Follow @TripleZ_87 on Twitter.