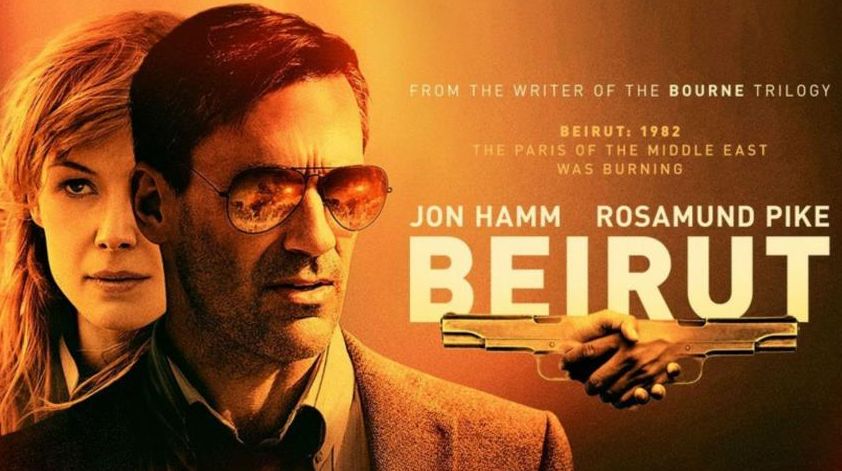 'Beirut' Review

LightsCameraJackson Critic Oscar-nominated director and screenwriter Tony Gilroy is no stranger to crafting stories surrounding espionage, spies, agencies, double-crossing and deal-making with money and lives on the line. His resume includes the first four "Bourne" films, "Michael Clayton", "State of Play" and "Duplicity".
"Beirut" is familiar and comfortable territory for Gilroy, who's written a complex, intertwined and engaging screenplay. Brad Anderson ("The Call") is in the director's chair. This suspense thriller is loosely based on real-life events involving the volatile military/political world of the Middle Eastern civil war in the 1970s and '80s.
It's 1972. U.S. Diplomat/chief negotiator Mason Skiles (Jon Hamm) is living in Beirut, Lebanon with his wife. They have taken guardianship of a 13-year-old Lebanese boy, who they believe has no family.
It turns out that's not the case. When it's discovered that the boy's older brother is a wanted terrorist, everybody – the U.S., the Israelis, the Palestinians – want the boy. In the film's best scene, the teen is snatched. In the process, Skiles' wife is killed, which sends his career and personal life into free-fall.
10 years later Skiles is forced to return to Beirut to assist the CIA in a hostage situation that involves many of the players in his former life.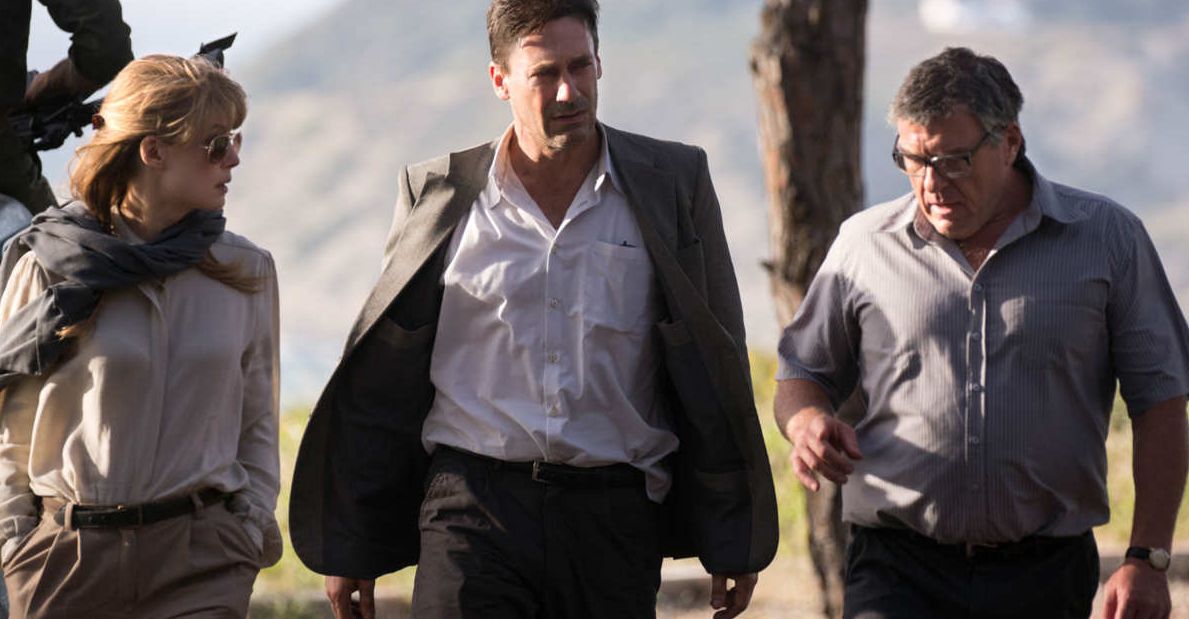 Anderson nicely depicts the tension level and mass destruction of '82 Beirut. In the decade between Skiles' time there, over 50,000 people have been killed in the fighting. There are a couple of shock moments which serve as genuine surprises and illustrate the constant sense of danger everyone lives with.
Hamm, an Emmy winner for "Mad Men", gives his best movie performance to date. But the actor still doesn't quite display the powerhouse on-screen presence that he should. A pair of 2017 articles addressed the question of why Hamm hasn't become a bonafide movie star. In the Vulture piece, Hamm's slightly unusual, distracting facial expressions are given as a reason (and there are plenty of those in "Beirut"). Longtime film critic Owen Gleiberman wrote in his Variety reflection that Hamm has a slick, attractive look for the silver screen, but maybe he's trying to distance himself too far from Don Draper with his role selections.
Rosamund Pike plays a CIA agent whose job it is to keep Skiles safe while he's in Lebanon. Unlike recent roles in "Gone Girl" and "Hostiles" that allowed her to show-off her immense acting skills, Pike is limited here until very late in the movie when she, again, shines.
There are a lot of moving parts in "Beirut", but Anderson keeps things interesting to the somewhat unpredictable conclusion. There are some minor yet noticeable film and sound editing issues. Overall, this is NOT a history lesson of this time and place by any means, but an enjoyable (enough) political thriller.