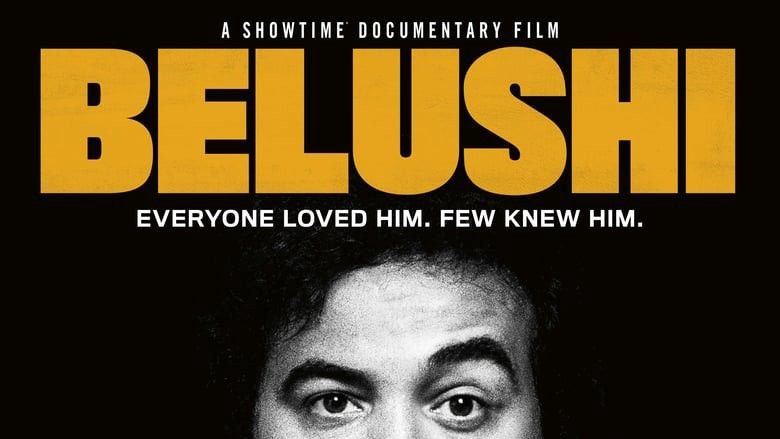 'Belushi' Review

LightsCameraJackson Critic John Belushi was an original cast member of "Saturday Night Live". He starred in two of the most iconic and quotable comedies of the past 50 years: "Animal House" and "The Blues Brothers". Most people are very familiar with his work and the circumstances surrounding his death. Did the world really need a new John Belushi documentary?
If "Belushi" revealed some new, surprising details or stories — or if it presented his life in a creative, unique and interesting way — the making of this film could be justified. Unfortunately, that's not the case.
Director R.J. Cutler ("The September Issue") presents Belushi's life in "cradle to grave" style, while also using animation and handwritten notes (voiceover by Bill Hader). Both devices have become commonplace for docs in recent years.
The "hook" of "Belushi" (which airs this Sunday Nov. 22 on Showtime) are the audio interviews with friends, family members and colleagues, made public for the first time. A few (including Harold Ramis and Carrie Fisher) have passed away since their interviews were recorded.
"Belushi" is packed with audio commentary from dozens of voices. Very few clips reveal anything new. The best snippets come from "SNL" mastermind Lorne Michaels, who discusses Belushi's destructive behavior during rehearsals and on the show. He also provides a perspective on the comedian's attitude and behavior pre- and post-celebrity status. But, again, none of this is groundbreaking. The top video moments are clips of interviews with Belushi and two Genes — Shalit and Siskel.
Belushi's upbringing was wholesome but common. Cutler presents all of Belushi's greatest hits in equally standard fashion. And it's tricky to genuinely celebrate the life and accomplishments of someone who made so many poor choices.
"Belushi" is a difficult documentary to emotionally invest in. It kinda left me with "The Blues".