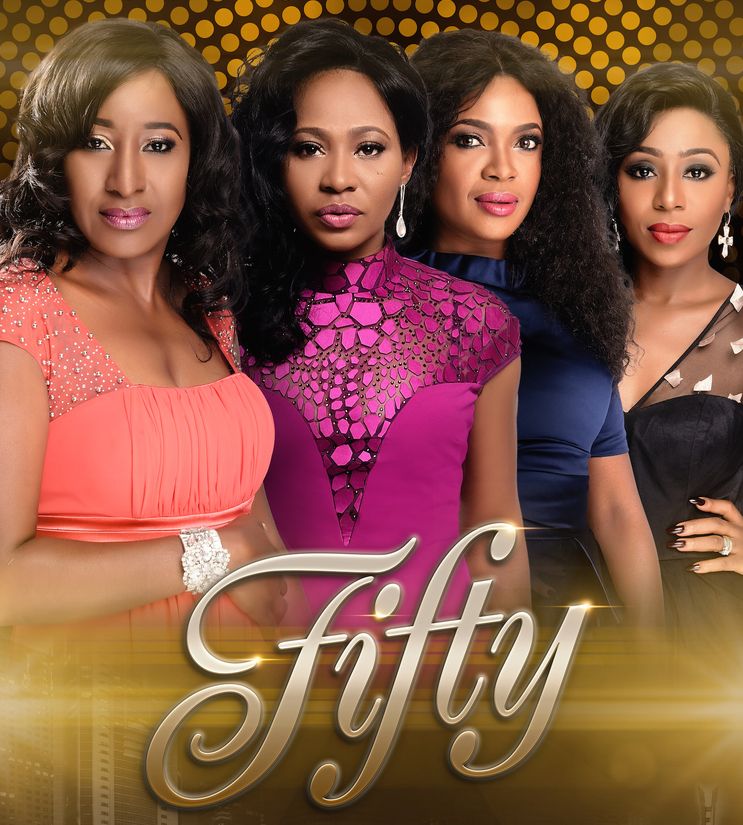 BFI London Film Festival Review : Fifty
Fifty follows four African female lead characters into a riveting exploration of life's paradoxes; love and lust, faith and logic, power and vulnerability, wisdom and youth, all culminated against the tropically insatiable backdrop of Africa's fastest growing city, Lagos, Nigeria.
Ever since it was shortlisted in the 'Love Category' of the prestigious BFI London film festival, themed rather befittingly as 'The Year of the Strong Woman,' by their CEO, Amanda Nevill, the murmurings of anticipation over Fifty have become palpable.
However, those expecting a traditional love story will be challenged by Biyi Bandele's comparison of love as a playful frivolity in a society where divorce is traditionally crowned as the pit of a woman's achievements.
Further stereotypes are brought out to be sun-dried on Mo Abudu's debut production, including the female anxiety that follows those words; thirty and then, fifty. The common notion that fifty is the final nail in the coffin of a female's career, creativity and sex life is instead showcased as a continuing rebirth of education and 'knowing thyself' whilst dodging all the blow's that life has to throw at you, even if they come in the form of your daughter's boyfriend.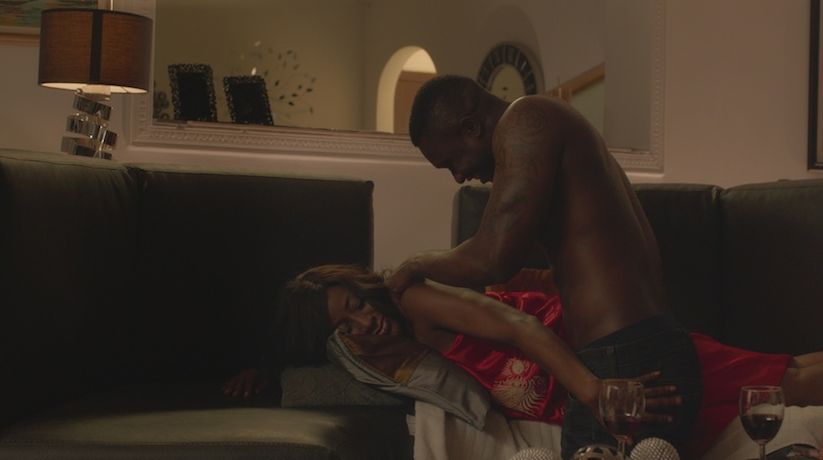 In the end a rebirth of love, strength and hope is the Lekki-Ikoye Bridge between the lead characters.
Tola (Dakore Egbuson) is the neurotic central protagonist avidly preparing for her 50th birthday party to be screened to millions, a-la-Kardashian, as a distraction to her philandering husband (Wale Ojo) and a living reminder of a burdening family secret. Meanwhile, her intended nemesis, Maria (Omoni Oboli) struggles to handle executive boardroom meetings at her construction firm with a seemingly unwanted surprise pregnancy. No prizes for guessing who the father is. Kate (Nse Ikpe-Etim ) obsessively turns to God whilst her marriage is perilously surviving on late night vigils, prayerful fasts and a terrifying health condition. And then there is Elizabeth, delightfully portrayed by Ireti Doyle, who takes her job as a leading gynaecologist personally, ensuring she gets thorough examinations from strapping male's half her age, to the detriment of her producer daughter.
Fifty is as scandalously playful and sexy as it promises, but it also channels controversially relevant issues to the fore such as sex, religious faith vs logic argument, divorce, inter-familial abuse and its consequences.
The anti-climaxal handling of Tola's burdening family secret may leave you wanting, as may the pace of proceedings, but the unapologetic manner in which Fifty exposes the different relational facets of sex are to be applauded. The repressive tentativeness with which the subject has been caged, is bravely being unlocked in different mediums of African art, more-so African cinema and entertainment. Fifty's storyline perches heavy duty topics of controversy unto the laps of its audience to be admired, unwrapped and utilised to encourage debate and most importantly, change. The conversation about safe sex education and sexual abuse in the great continent is one that needs to be addressed, not muted to child-bearing purposes alone.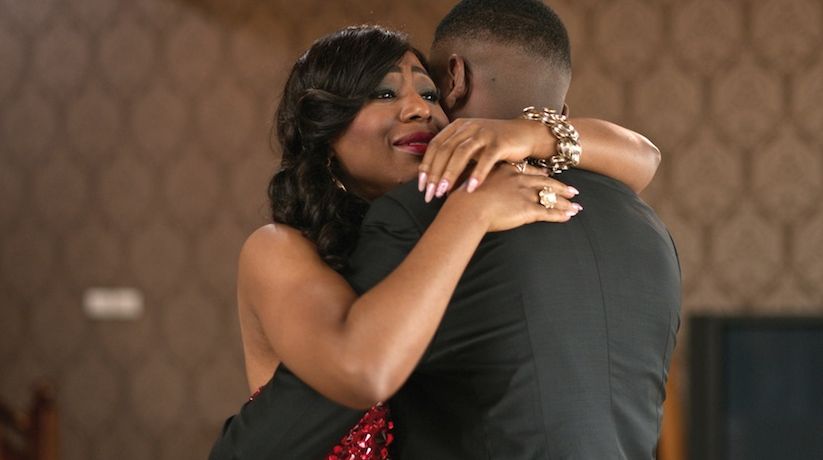 Unwrapping controversy aside, the casting of the female leads brings each role to life, which is expected, as they are also heavyweights in their own right within the African film industry, whilst the supporting cast ensure the feasibility of the storyline.
The crown jewel of Fifty is the elegance of Abudu's production teamed with the evocative filming of Malcolm McClean, in which Lagos is celebrated as a plethora of bountiful colours and rich culture immersed in vibrant art, Fela-inspired Afrobeat music (cameo appearances from legends Femi Kuti, King Sunny Ade and hip-hop soulstress Nneka to name a few), fashion, art and modern architectural achievements.
This is the Africa Hollywood doesn't want you to see.
Fifty proudly waves a victorious flag for African cinema and a joyful reminder that life is indeed full of paradoxes; none more so than celebrating the 20th anniversary of your 30th birthday.
Fifty will be released on Netflix on the 20th December 2015.