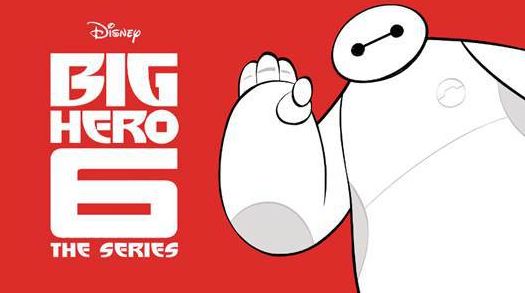 'Big Hero 6' Animated Series Coming to Disney XD in 2017

ZachPerilstein Disney Reporter The adorable super hero Baymax will be getting his own Disney Animated TV series in 2017
The TV series will be based around Baymax and the rest of his hero friends. In 2014, the film Big Hero 6 followed young robotics prodigy Hiro Hamada and how he finishes his late brother's creation Baymax. As this is going on, a masked villain begins to terrorize San Fransokyo. Hiro and Baymax recruit and form a super hero group to take him out.
Production has already begun on the series. Kim Possible Producer's Mark McCorkle and Bob Schooley will be the Executive Producers for the Big Hero 6 series.
"We are thrilled to have the opportunity to further develop these characters into a world-class animated series — full of fun, action and the kind of endearing storytelling that only Mark, Bob — and Baymax — can deliver," said Gary Marsh, president and chief creative officer, Disney Channels Worldwide.
Disney Channel has been finding ways to bring back beloved movie characters from their animated films. A Tangled series is coming to Disney Channel in 2017. Disney Junior debuted The Lion Guard, a sequel to The Lion King franchise last year. Also, the classic Disney Saturday Morning cartoon, DuckTales is making its long awaited, triumphant return in 2017.
2017 is shaping up to be a good year for Disney cartoons. Big Hero 6 is a popular franchise and has been underutilized. Fans are ecstatic it's finally getting a TV show.
Big Hero 6 grossed $657 Million worldwide.
Sources: Variety
Follow@TripleZ_87