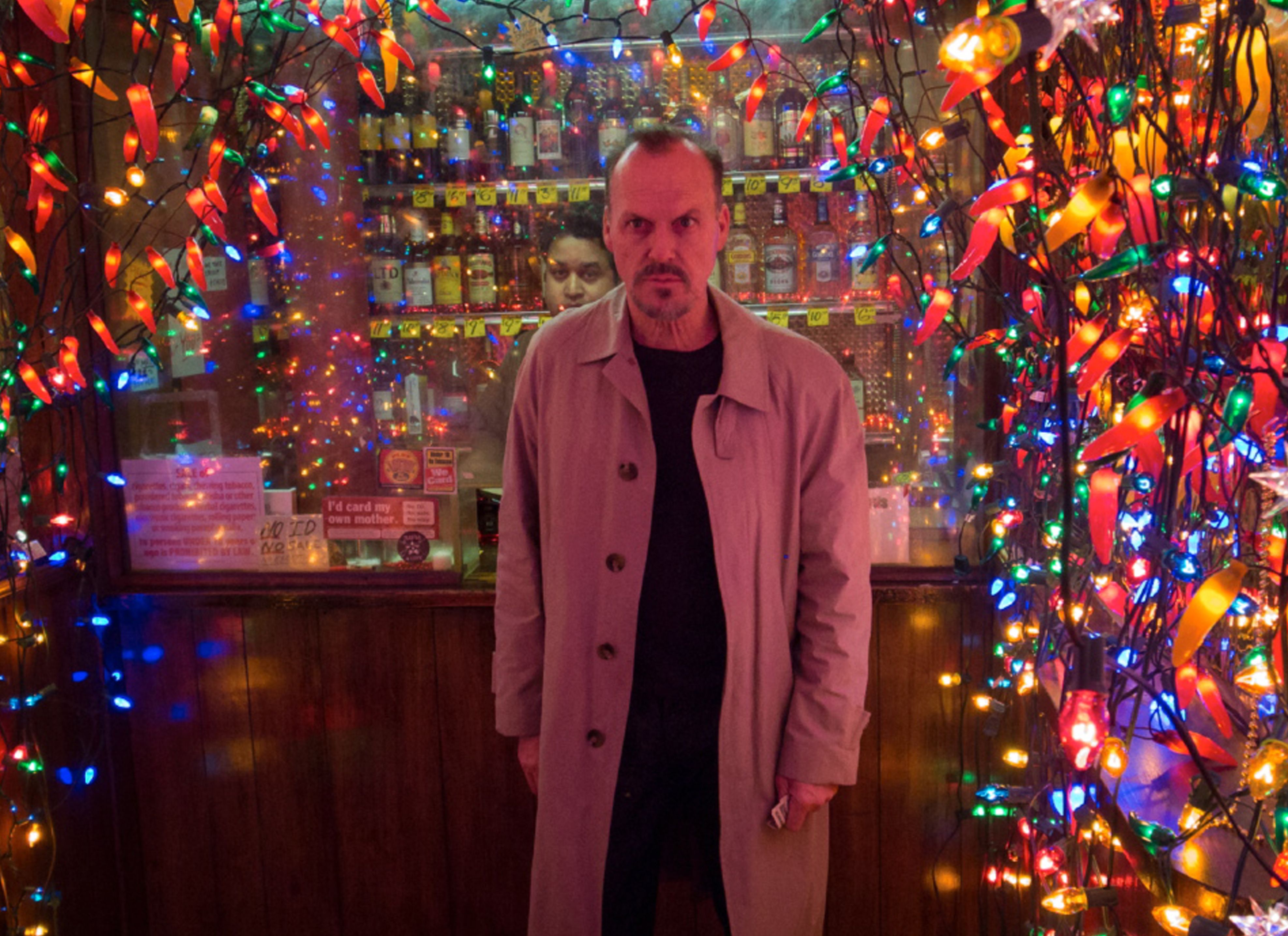 Birdman: or (The Unexpected Virtue of Ignorance) Review

MarkHicks Birdman's true virtue is being one of the most entertaining films of the year.
Birdman starts with Riggan Thomson, played by Michael Keaton, a once superstar of comic book film, who has stopped playing the titular Birdman after the third of the fictional film series to focus on acting. Riggan now in the later part of his life is a recovering alcoholic mounting a stage production called "What We Talk About When We Talk About Love."
Riggan is a complex character, one whose story mirrors that of Michael Keaton. The play in which Riggan is performing in could be construed as his own attempts in his career to take on meaningful roles. No one in the film takes Regan seriously enough to see that he is doing the work of his career. This leads Riggan down the rabbit hole to discover what he truly is and what he wants to accomplish, all while putting on the biggest show of his career.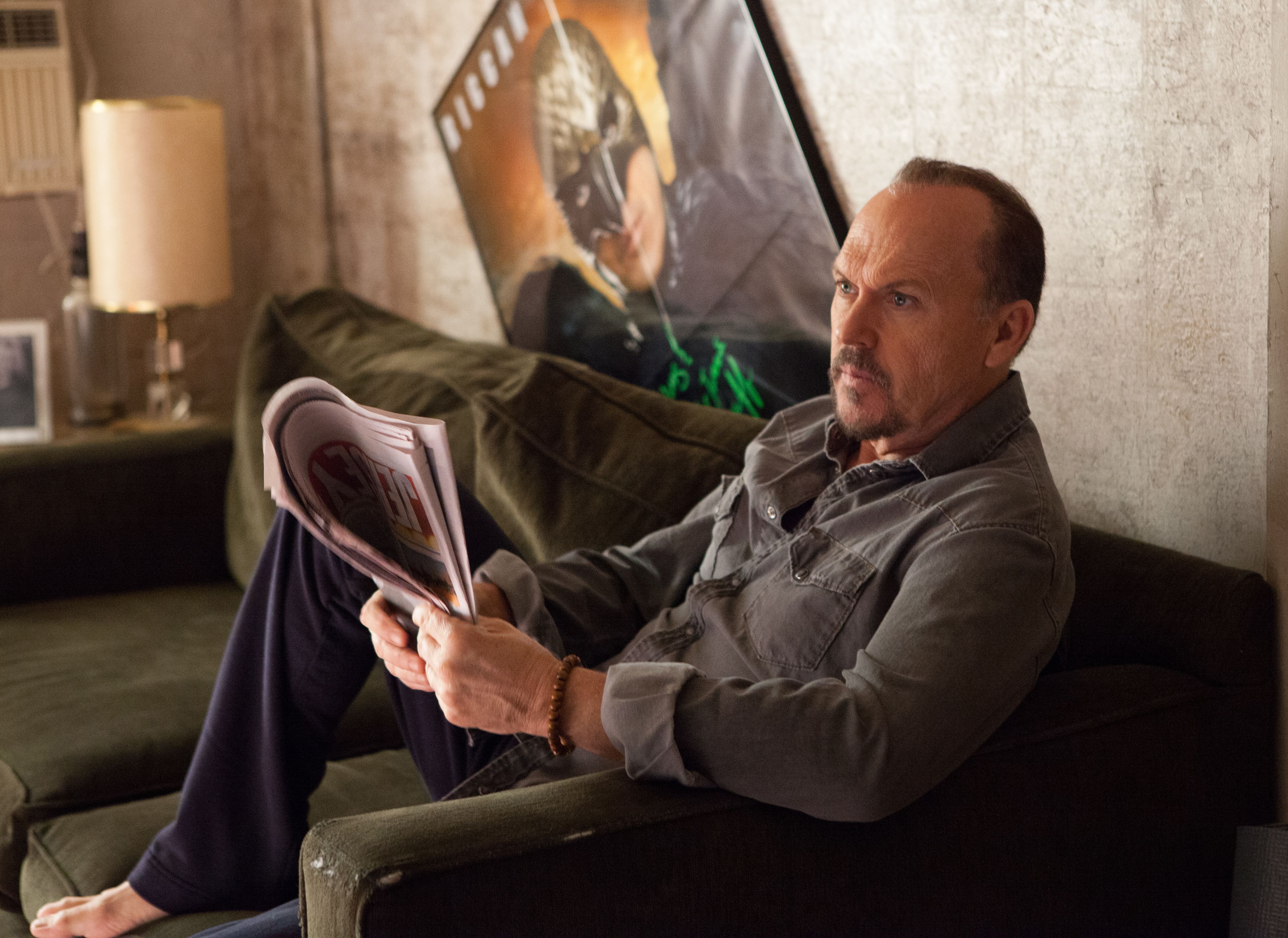 Riggan is joined by his recently rehabilitated daughter Sam, played by Emma Stone. Keaton and Stone do an exceptional job of showing the ills of addiction. In each of the scenes that they share their performances show the past they had to go through to get to this point in their complicated relationship.
The cast of the film is really outstanding and many of which turn in brilliant performances. Edward Norton plays Mike Shiner, the big shot Broadway actor who himself has a massive ego. Shiner shows that even Riggan isn't so far gone. Jake, played by Zach Galifanakis adds levity as one tends to expect, but also has a great understated relationship with Riggan. Andre Risborough who plays Laura, Riggan's current girlfriend and Naomi Watts who plays a Broadway actress do great jobs with their storylines and add to the realistic nature of the film. Amy Ryan is in the movie as Riggan's first wife and in her few scenes, her relationship with Riggan can be fully felt and understood.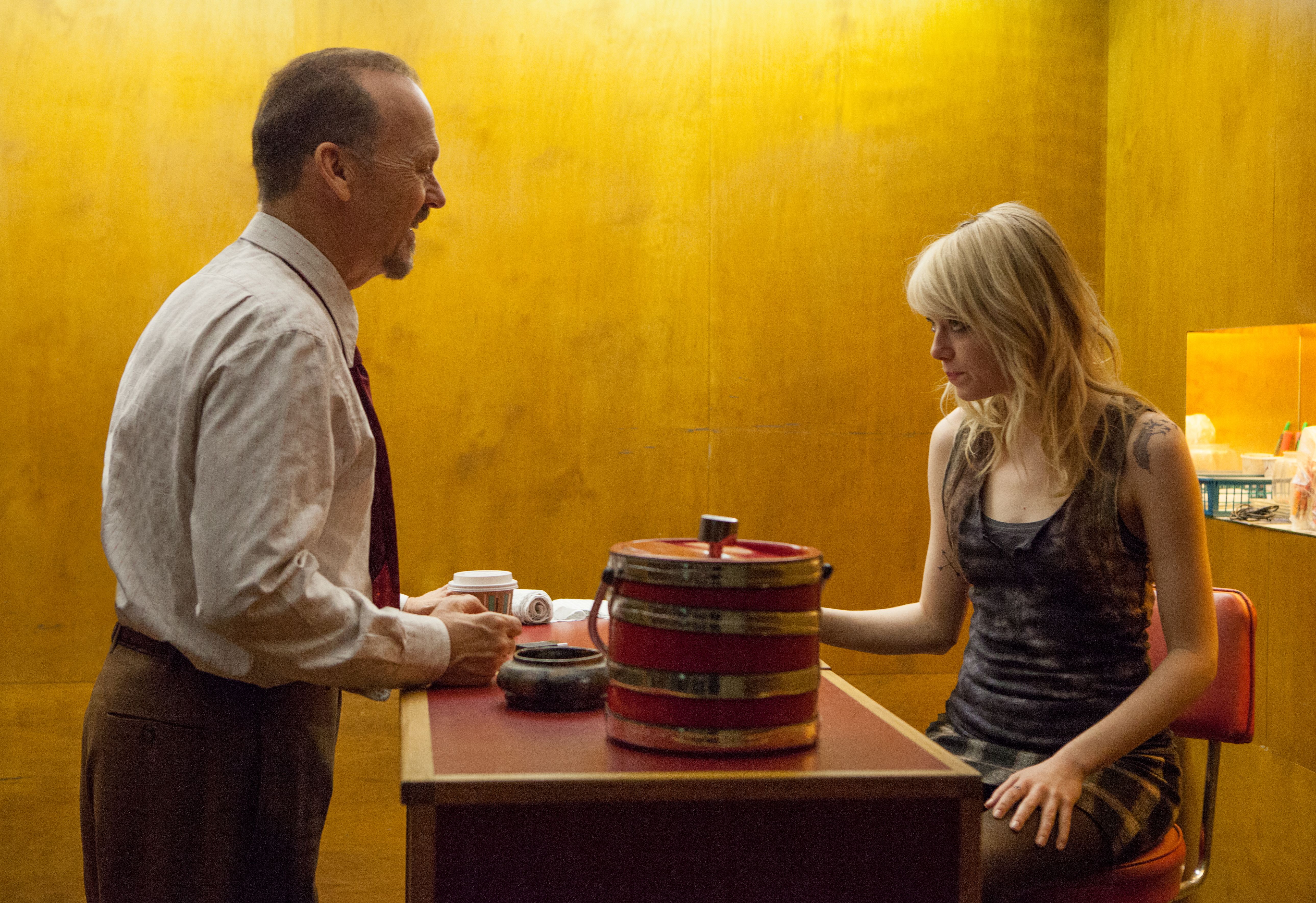 Birdman is a satirical, bombastic, and downright entertaining film. The direction of the film is crucial to the tone that is presented by the cast and the script. Alejandro González Iñárritu's visuals are second to none and his extensive time spent blocking the action is so precise that the films oozes with reality. Iñárritu uses many tracking shots to keep the viewer engaged and leading them throughout the story.
Birdman is not what you see on the surface. It has layers upon layers and is making statements on what film was and what film is becoming. The wall between the viewer and the production has never been so translucent. With an amazing cast, exceptional direction and an expressive screenplay; Birdman thrills.