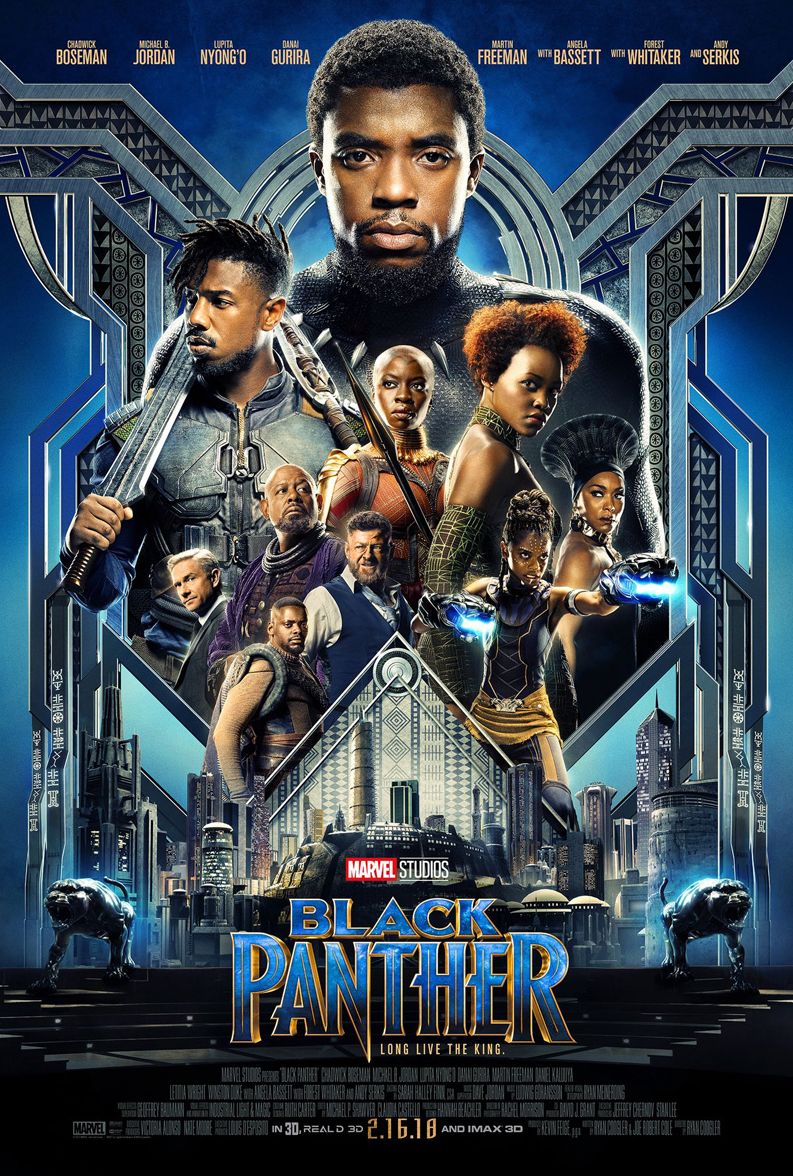 'Black Panther' Review: A Bold Statement for The Marvel Cinematic Universe

ZachPerilstein Disney Reporter The eighteenth installment of the Marvel Cinematic Universe doesn't disappoint. This is Black Panther.
SPOILERS AHEAD
The Black Panther character first appeared back in 1966 in Marvel Comics. The character was created by Stan Lee and Jack Kirby. The character debuted in the Marvel Cinematic Universe in 2016 during Captain America: Civil War. T'Challa must come home to Wakanda and take his rightful place as king. When comes power, then comes controversy. Chadwick Boseman stars as the titular character Black Panther.
The film begins explaining the origins of Wakanda. The country for years has been posing as a third world country. When in reality they are the most advanced nation on Earth. We then flashback to 1992. In a scene with two guys preparing in what it seems to be a robbery before they are stopped by a knock on the door. It ends up being King T'Chaka visiting his brother N'Jobu. T'Chaka ends up accusing N'Jobu for working with an arms dealer and selling precious vibranium. N'Jobu's partner reveals himself as Zuri, another undercover Wakandan. This confirms the suspicion for T'Chaka. A young boy stops playing basketball to look up at the sky as a spaceship like machine departs. That young boy would end up becoming one of Marvel's most dastardly villains in history. Erik Killmonger. The son of N'Jobu.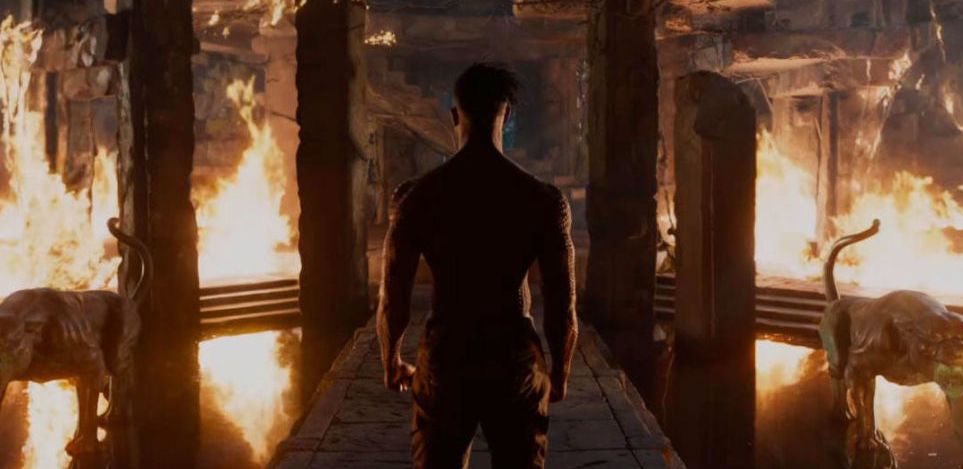 From the beginning of Black Panther you can already tell that the film was different than any previous Marvel entry. The history of Wakanda mattered in the plot. The central conflict is should Wakanda do more for other nations or keep up its act as a third world country. All while a new leader in T'Challa tries to define his presence as king.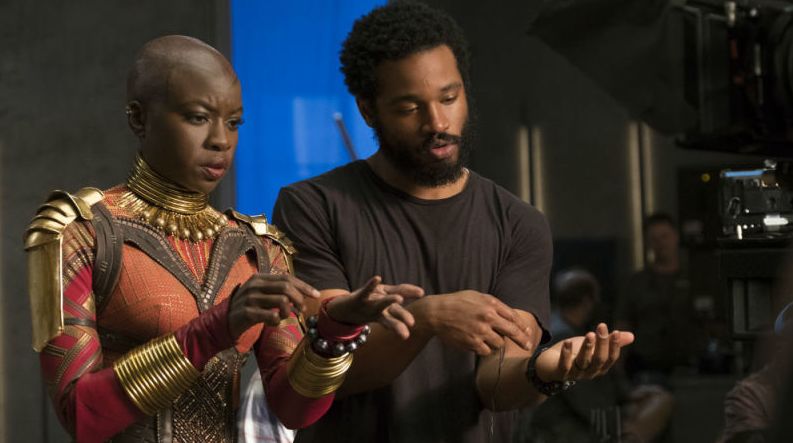 The brilliant Ryan Coogler masterfully directs an exciting piece of cinema. After revitalizing the Rocky franchise. Coogler joined the MCU juggernaut and still created a breakout film. The direction of the film was clear. Superhero films usually tend to drag or breakdown. Black Panther stayed the course, and was engaging through its many fight scenes and wonderful dialogue. Similar to James Gunn with The Guardians of the Galaxy. Ryan Coogler brought a piece of his personality into the Marvel Cinematic Universe. His vision created the vibrant and advanced nation of Wakanda. A Marvel mainstay for years to come.
Once again Marvel hits it out of the park. With this all star level ensemble. Chadwick Boseman played the cool leader of Wakanda, and the protector of the entire nation of Wakanda. Two different sides of his performance that eventually inter-lapped. Director Ryan Coogler also reunited with Creed star Michael B. Jordan. The usual hero took his turn as a villain, and it paid off big time. The son of N'Jobu is tormented. His father dies and he's abandoned by the nation he never knew but always dreams about. Always hearing about the beautiful sunset in Wakanda. This upset kid ends up being a wicked criminal. Michael B. Jordan's performance gave the Black Panther a real antagonist. Forest Whitaker plays Zuri, who was close to T'Chaka. He's Black Panther's version of Obi-Wan Kenobi. Whitaker gave an outstanding performance. Danai Gurira was excellent as Okoye, the leader of Dora Milaje, T'Challa's bodyguards. Avengers: Infinity War is about to be incredible. The scene stealer in Black Panther definitely goes to Letitia Wright who plays Shuri, T'Challa's 16 year old sister.
My favorite scene in particular is when Killmonger challenges T'Challa to ritual combat. During this scene Zuri hops in to tell Killmonger to kill him instead of T'Challa because he's the reason for his father's death. Killmonger diabolically kills Zuri, as the injured T'Challa screams and crawls towards him. Killmonger then proceeds to mock the current king and hurls him off into a waterfall. After processing this scene. It would be like if The Lion King had Scar kill Rafiki right in front of Simba while Timon and Pumbaa watch nervously. Epic performances all around during that pivotal scene.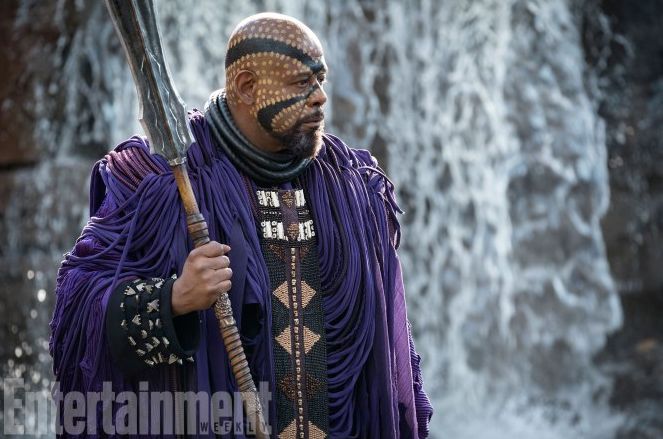 Creed has officially invaded the Marvel Cinematic Universe. Michael B. Jordan was Killmonger in Black Panther. Sylvester Stallone was Stakar Ogord in Guardians of the Galaxy Vol.2. Tessa Thompson was Valkyrie in Thor: Ragnarok. Thompson will be reprising her role for Avengers: Infinity War.
Black Panther is a bold statement for the Marvel universe. The visuals are remarkable, and they fit beside the realistic scenery. The action is surprising and not drawn out like other superhero films. It took chances and it paid off. Minor characters were riveting.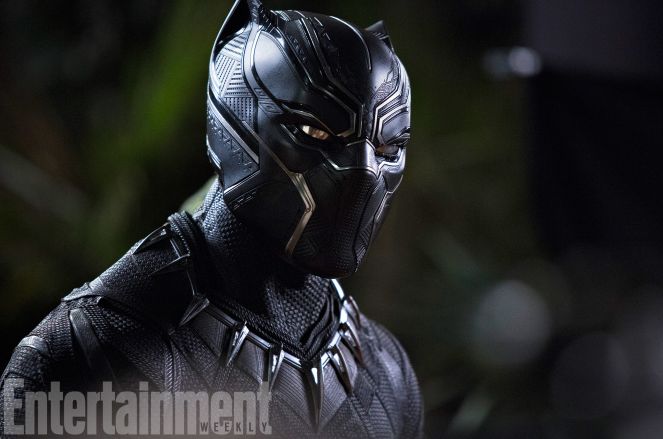 While watching Black Panther I knew elements from Captain America: Civil War would have to come into play at some point. Martin Freeman reprises his role as Everett K. Ross, a CIA agent. T'Challa interacts with him in the casino scene which is wild. When Ross is severely injured he is taken back to Wakanda to be saved by the country's advanced technology. Showing off T'Challa's helping heart. The next nod to Captain America: Civil War comes in the form of post-credit. As we see a calmer Bucky Barnes emerge from a hut in Wakanda. He is met by Shuri to help with his recuperation. Civil War essentially acted as Avengers 2.5 due to the sheer amount of characters. The basis of Black Panther's plot comes from Civil War. T'Chaka dies which leads T'Challa to become king. Civil War will continue its importance to the MCU but its obvious crowning achievement is the introductions of both Black Panther and Spider-Man.
The mid-credits scene was also worth it too. As a United Nations official questions "What a third world country like Wakanda has to offer?" The king smiles. It was a simple but important mid-credit scene that shows where the Black Panther franchise is heading post Infinity War.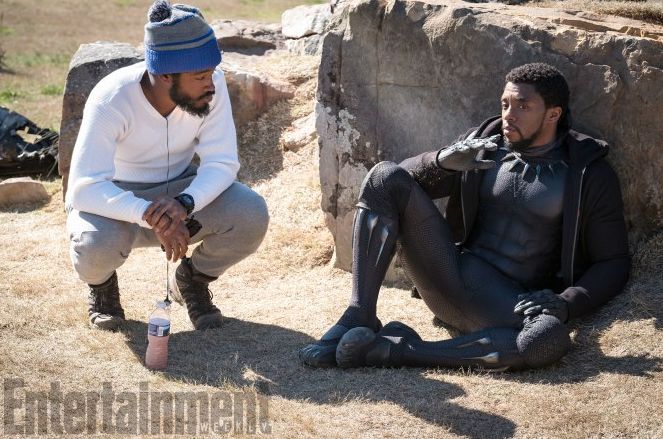 Ryan Coogler and Joe Robert Cole penned a impeccable script. Coogler's brilliant vision takes the character to new heights. The masterful direction and marvelous performances make Black Panther a must watch.
The impressive world building of Wakanda fascinates me. The ending of the film is superb. Black Panther created characters that will be mainstays in the Marvel Cinematic Universe. The extraordinary storytelling makes Black Panther a bold statement. Black Panther oozes creativity and will inspires those who watch. Once again it is another film that furthers my excitement and anticipation for Marvel's Avengers: Infinity War.
P.S. I hope Marvel gives director Ryan Coogler more opportunities to do films in their universe. A Black Panther trilogy would be nice.
Follow @TripleZ_87 on Twitter.