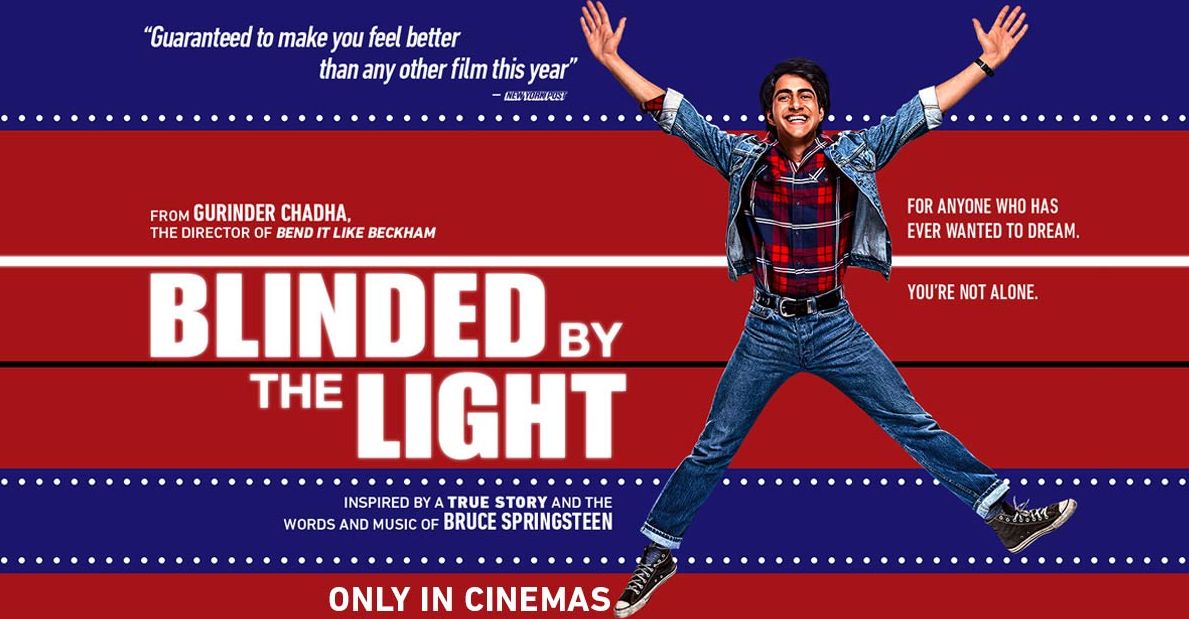 'Blinded by the Light' Review

LightsCameraJackson Critic In a movie summer that's already showcased the music of Elton John and the Beatles, The Boss now gets his shot as headliner. "Blinded by the Light" is inspired by the music of Bruce Springsteen and the real-life story of a Pakistani teenager whose life was changed by Springsteen's songs.
When Sarfraz Manzoor was living with his family in Britain in the late 80's, it was the lyrics of Springsteen's hits that helped him express his own feelings, come out of his shell and look at his life and future in a different way. Manzoor is one of the film's screenwriters, adapting material from his own 2007 memoir, Greetings from Bury Park.
In "Blinded", the boy's name is Javed. He's played by young Viveik Kalra, who gives a breakthrough performance. It's 1987. Javed, as aspiring writer, is starting at a local college in the town of Luton. As is Pakistani tradition, Javed's father is very demanding. He doesn't see value in his son's passion for writing. Nor does he understand Javed's obsession with Springsteen (except that he thinks he might be Jewish, which he sees as a positive thing).
Due to a high unemployment rate and social conflicts, times are tough for everyone in Luton, especially Pakistani outsiders. Needing a hero, Jared is introduced to The Boss — and his life is changed forever.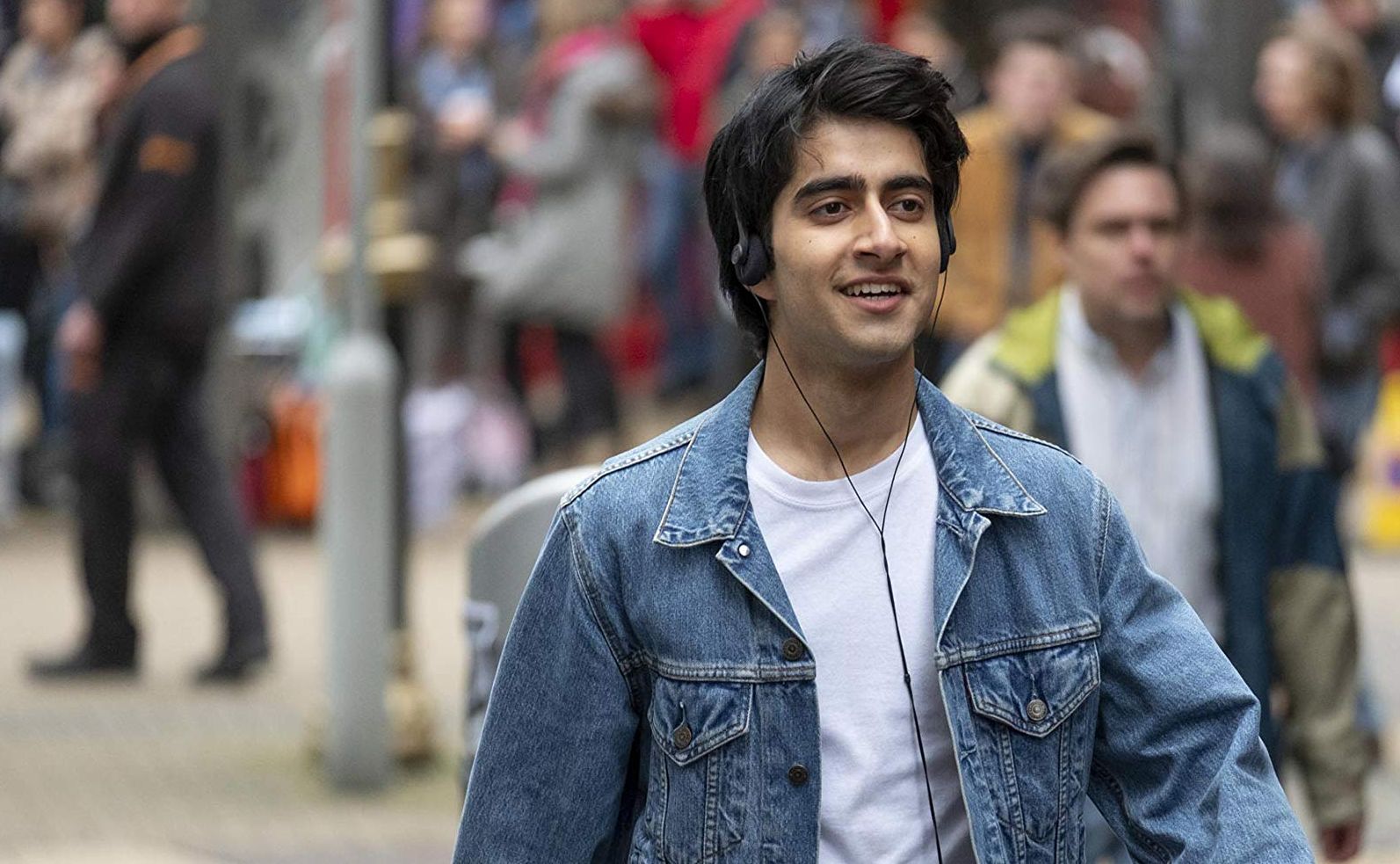 In a number of ways, "Blinded by the Light" is similar to my two favorite films of 2016 — "La La Land" and "Sing Street". Co-writer/director Gurinder Chadha ("Bend it Like Beckham") dazzles us with electrifying versions of Springsteen classics "Born to Run", "Thunder Road" and "Promised Land" performed in magical, mind-altering and perfectly choreographed sequences. These are the highlights of the movie.
But its similarities with "Sing Street" are even more prominent. Both are '80s-set musical romances about a shy guy looking to impress a rebel girl and break away from a struggling family life. "Blinded" doesn't reach all the high notes of director John Carney's mini-masterpiece, but it comes close on several occasions.
The most tactile element of "Blinded by the Light" is the father-son dynamic, which at times isn't pretty. The clash of Muslim and American cultures, playing-out in Britain, makes for some raw, authentic moments. Other elements, including Javed's efforts to get involved with the college newspaper and radio station, really work. And a small, but pivotal neighbor character is very well written. Classroom scenes involving Javed and his English teacher (played by Hayley Atwell) are somewhat basic.
There's no question Springsteen diehards will love this film. It's an all-out tribute to the man and his impressive catalog of inspirational songs. If that's not you it may best to pass on "Blinded". While Javed is the protagonist, Bruce is the star. Once the teen starts listening to Springsteen's music, the Bruce train zooms ahead at full speed and doesn't stop.
"Blinded" may be too much of a love fest, but fans of The Boss and this movie will argue that you can't have too much of a good thing.