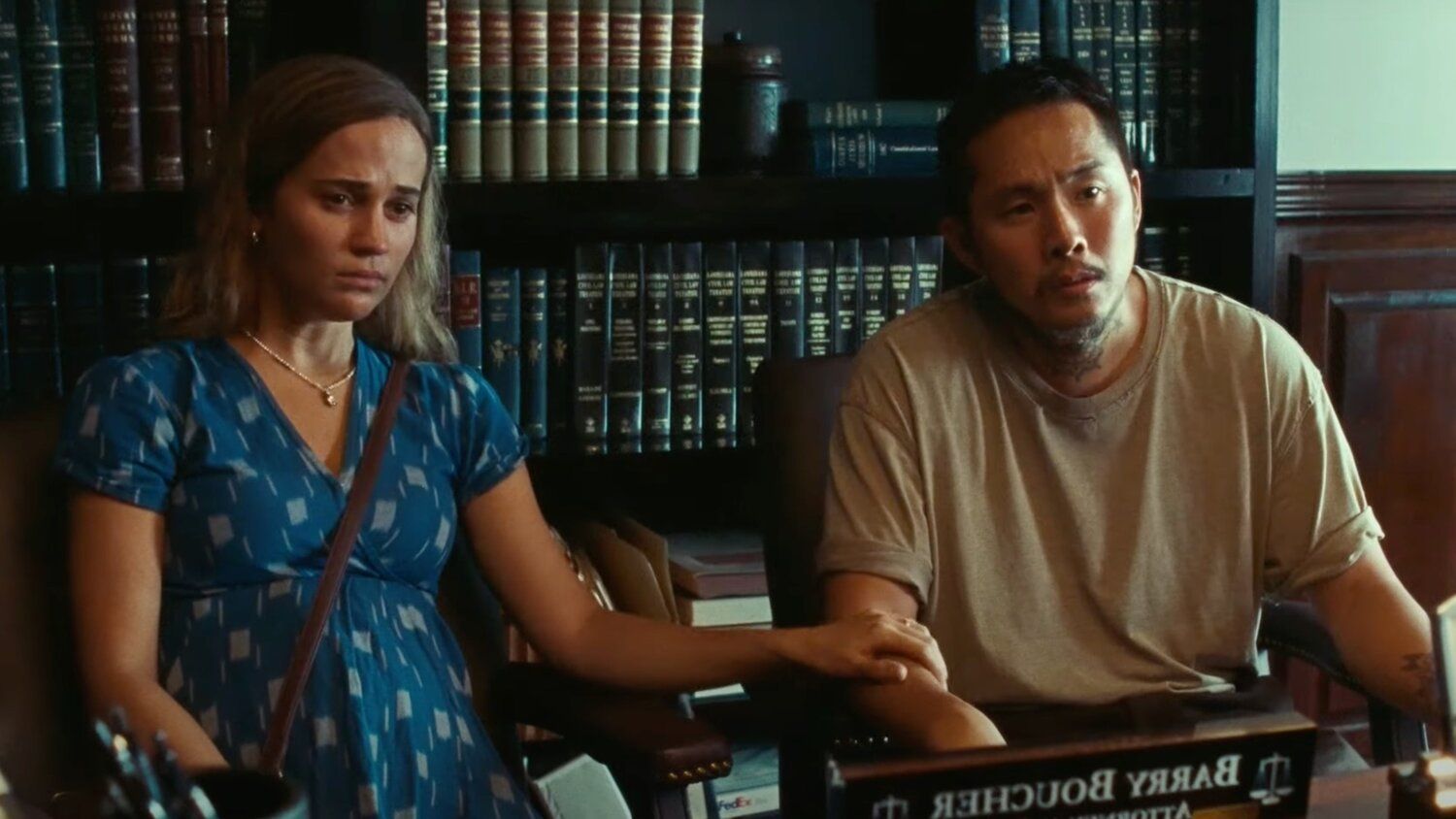 'Blue Bayou' Review

LightsCameraJackson Critic "Blue Bayou" comes from writer, director and actor Justin Chon. In this case, Chon's most impressive talent of the three is his acting. He plays Antonio, a Korean American man who has lived in the U.S. since he was three years old. He's currently a tattoo artist in New Orleans and is married to Kathy (Alicia Vikander). They have a young daughter named Jessie and a baby on the way.
Antonio also has a criminal past. When a confrontation with a police officer gets the attention of the authorities, Antonio faces deportation.
What Chon succeeds with the most as a filmmaker is capturing a gritty, edgy feel as we witness some ugly, unfortunate situations. But the deeper you wade into "Blue Bayou", the more problems float to the surface.
One distraction is the dialogue from the precocious Jessie (played by Sydney Kowalske), which is well beyond her years. Her presence is also oddly demoted in the second half. A subplot involving a woman from Vietnam who's dying of cancer doesn't have a strong enough payoff.
This is also yet another recent film featuring a rogue, racist cop. For some reason this particular one is also obsessed with talking about sausages. And Chon makes several questionable story choices in the messy final act, with nearly every scene — every exchange — coming-off too obvious and heavy-handed.
And speaking of literal, Vikander actually performs the title Roy Orbison & Linda Ronstadt classic. It's her first-ever on-camera singing performance. She's admitted that she was very nervous before and during the scene, but it's one of the more enjoyable scenes of the film. And she and Chon do have some nice moments together.
"Blue Bayou" tries to be more than it needed to be. The result is a film that's much less than it should have been.