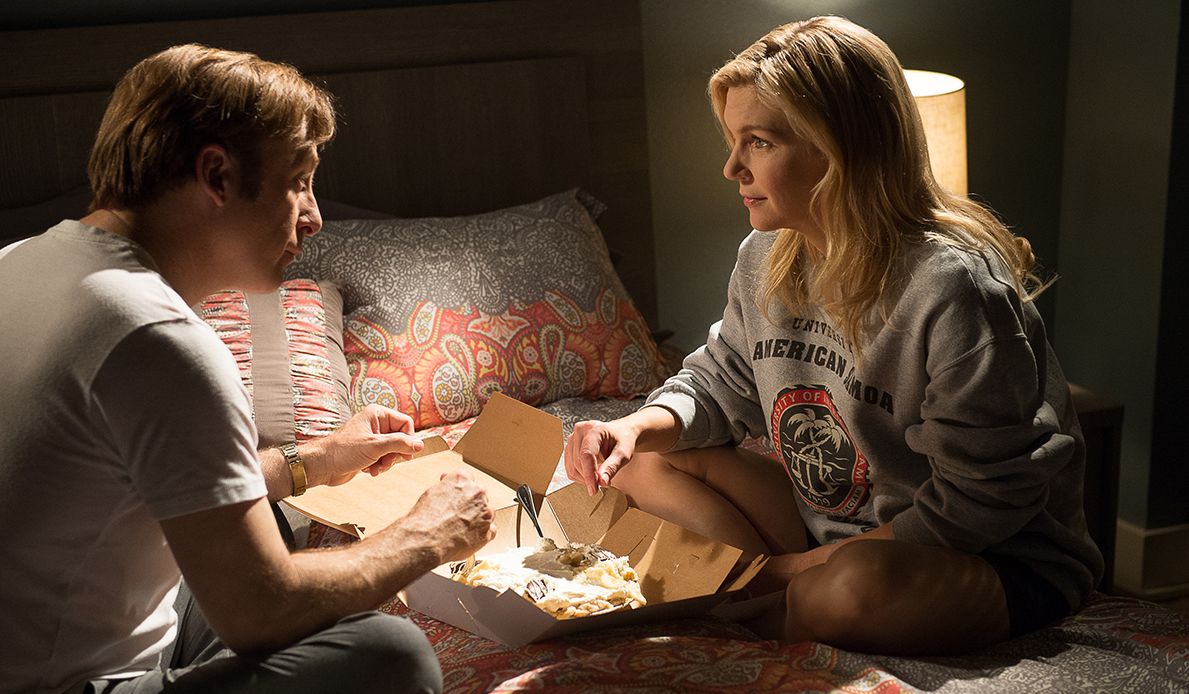 Bob Odenkirk says 'Better Call Saul' Season 2 belongs to Rhea Seehorn

HaydnSpurrell Season 2 of Better Call Saul has slow burned its way toward the final two episodes of the season, weaving meticulous character work into a snails-paced plot that has been remarkable to watch unfold.
And its commitment to showing the dirty realities of the world of the law has made for some compelling television. Rhea Seehorn as Kim Wexler has stolen the show this year, battling her own inner wants and desires as she puts up with the difficult profession she chose for herself.
Star Bob Odenkirk proclaimed it the "Rhea Seehorn year" during Deadline's Contenders TV panel.
Co-creator Peter Gould credits the experience they brought into the writers' room for the depths to which the show explores the life of a lawyer. "There's not a lot of court room stuff, but we're interested in the backroom stuff."
Gilligan admits sighing initially when realising he was about to undertake a show about attorneys, a world he knew very little about. "My understanding of the law is minimal at best and watching Perry Mason shows." Gould reminded him that it is still a crime show in those initial days.
The show enters its final two episodes on Monday, but a third season renewal ensures that it will probably stick around until Gilligan is prepared to say the story is done.
Source: Deadline