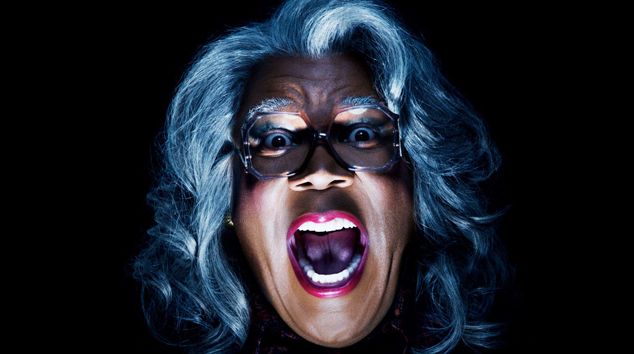 "Boo! A Madea Halloween" Review

LightsCameraJackson Critic Unlike most of his films, Tyler Perry's latest, "Boo! A Madea Halloween", wasn't based on one of his stage plays. The concept actually came from a tiny gag in Chris Rock's 2014 comedy "Top Five". Instead of going to the movie Rock's character had directed, everyone in a NYC multiplex was seeing a (then fictitious) film called "Boo! A Madea Halloween". Perry thought the bit was funny, but Lionsgate liked it even more. The studio soon called Perry and asked him if he could actually turn this into a movie. Perry was shocked, but he came up with a concept that he liked – or at least one that could get the film on the screen.
Some filmmakers turn to more serious topics as they get older. Perry figured-out a few years back that comedy is what sells the most tickets. His two previous Madea movies, "Madea's Witness Protection" and "A Madea Christmas", were positive, upbeat and entertaining, while still mixing in solid doses of topical social commentary. There's no denying that Perry knows what he's doing – and he continues to be one of the hardest working and most successful content producers in the entertainment industry. But even HE knows that "Boo! A Madea Halloween" could also be titled: "Madea's Money Grab".
This is the 9th time Perry has played Madea and the 7th film with her as the lead. The story is Perry's goofiest and most unstructured to date, with Madea being asked to look after her nephew Brian's daughter, Tiffany, on Halloween night. Madea invites brother Joe, Aunt Bam and Hattie to join her. Tiffany is only 17, but she wants to sneak-off to a Frat party with one of her friends, so she comes-up with a plan to trick Madea & Co. into thinking the house is haunted – so they'll go to bed early. But we all know Madea's too smart to be pranked.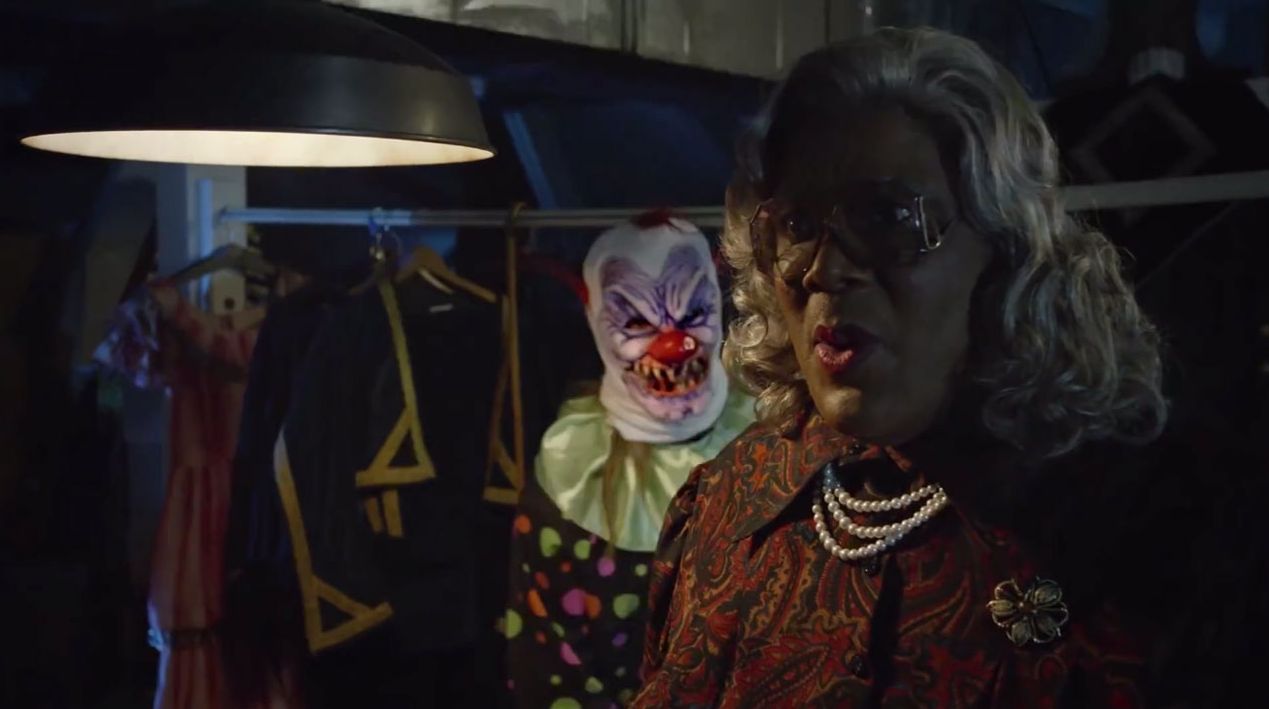 Most scenes drag on far too long – often having the feel of an improv stage show than a movie. The commentary on raising children properly gets repetitive and stale after awhile. Rapper Tyga shows-up – as himself. And Madea's spooky antics aren't actually as clever as they could've been. Perry didn't choose to directly spoof classic horror films, though he nailed the current, true-life "Crazy Clown" craze – obviously not knowing, back when he was making his movie, that it would become one of the year's creepiest phenomenons.
As much as Madea is a funny and, arguably, iconic character, I only laughed a handful of times while watching "her" in action here, in a film that really has no legitimate purpose.