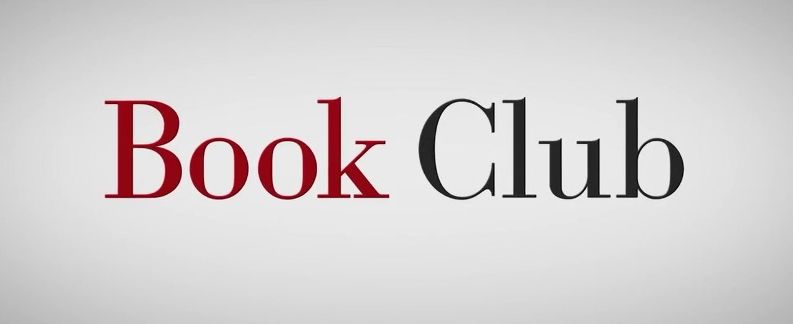 'Book Club' Review

LightsCameraJackson Critic Millennials, Gen X-ers, and Gen Z-ers will be streaming into theaters over the next few weeks to see a couple of highly-anticipated new releases. "Book Club" is not one of them. No, this is a movie about women over a certain age made specifically for… women over a certain age. Think of it as "Sex and the City" meets "The Golden Girls".
The set-up is simple: Four longtime friends meet each month to discuss their latest literary selection…and gossip about their love lives. Diane Keaton, Jane Fonda, Candice Bergen and Mary Steenburgen play the gal pals. From their first scene together it's clear they're all very comfortable being around each other – even though none of them had worked with any of the others previously.
Things start to heat-up when one of the ladies submits Fifty Shades of Grey as their new book club selection (part of their year-long theme of books that became movies. They all hated "Wild", btw). As they get drawn into the explicit melodrama of Christian Grey and Anastasia Steele, the women begin to question their own romantic situations – or lack thereof.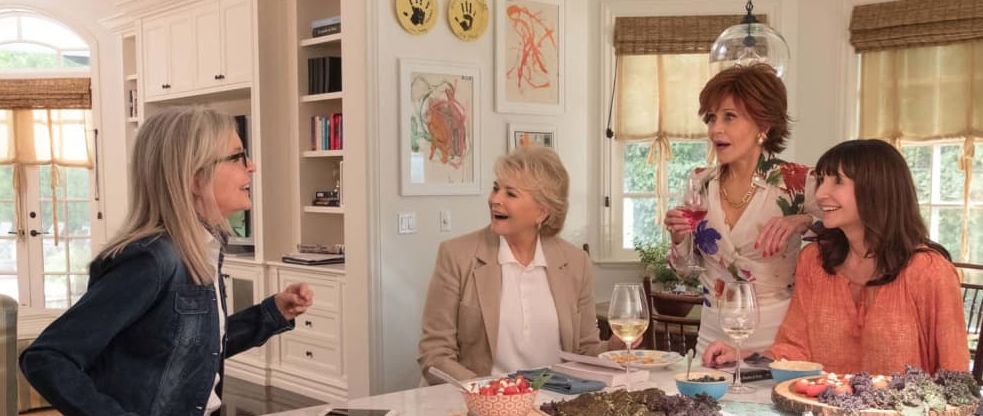 If you've seen the trailers and commercials, you know that "Book Club" is packed with over-the-top and obvious sexual humor. Much of the dialogue is blatant, risqué and rather silly. But at the screening I attended (with about 90% of the crowd made up of "older" women), the jokes produced plenty of laughs. For someone clearly outside that target demo, "Book Club" is a very straightforward and a somewhat overly sunny experience. Yet, I found myself smiling and more involved than I expected.
"Book Club" succeeds because of the four core, relatable characters. They all become involved in complicated relationships with realistic issues. This film is NOT part of the current cinematic trend of strong, independent women (though many will think that's the case because of the four female lead roles). Instead, each of these characters is looking to fulfill her life… by finding a male partner.
This extremely old-fashioned concept (at least when it comes to Hollywood) is rather refreshing in an age when the value of men is constantly being questioned and targeted in society. Yes, these women are in charge – but they don't want to go it alone.
Keaton, Fonda, Bergen and Steenburgen each get a showcase "dramatic" scene in the third act. But from start to finish they all prove why they're still talented and viable actresses. About midway through, amidst all the goofy gags, predictable situations and sexual innuendo, I realized there's a "big picture" explanation for why "Book Club" was made.
Stories about women over 65 are worthy of big screen treatment. Their lives can be just as complex and interesting as those of women in their 20s and 30s. Is "Book Club" the first chapter in a new movie genre? That's doubtful. But, because it stays true to itself and its audience from cover to cover, this is a commendable selection.