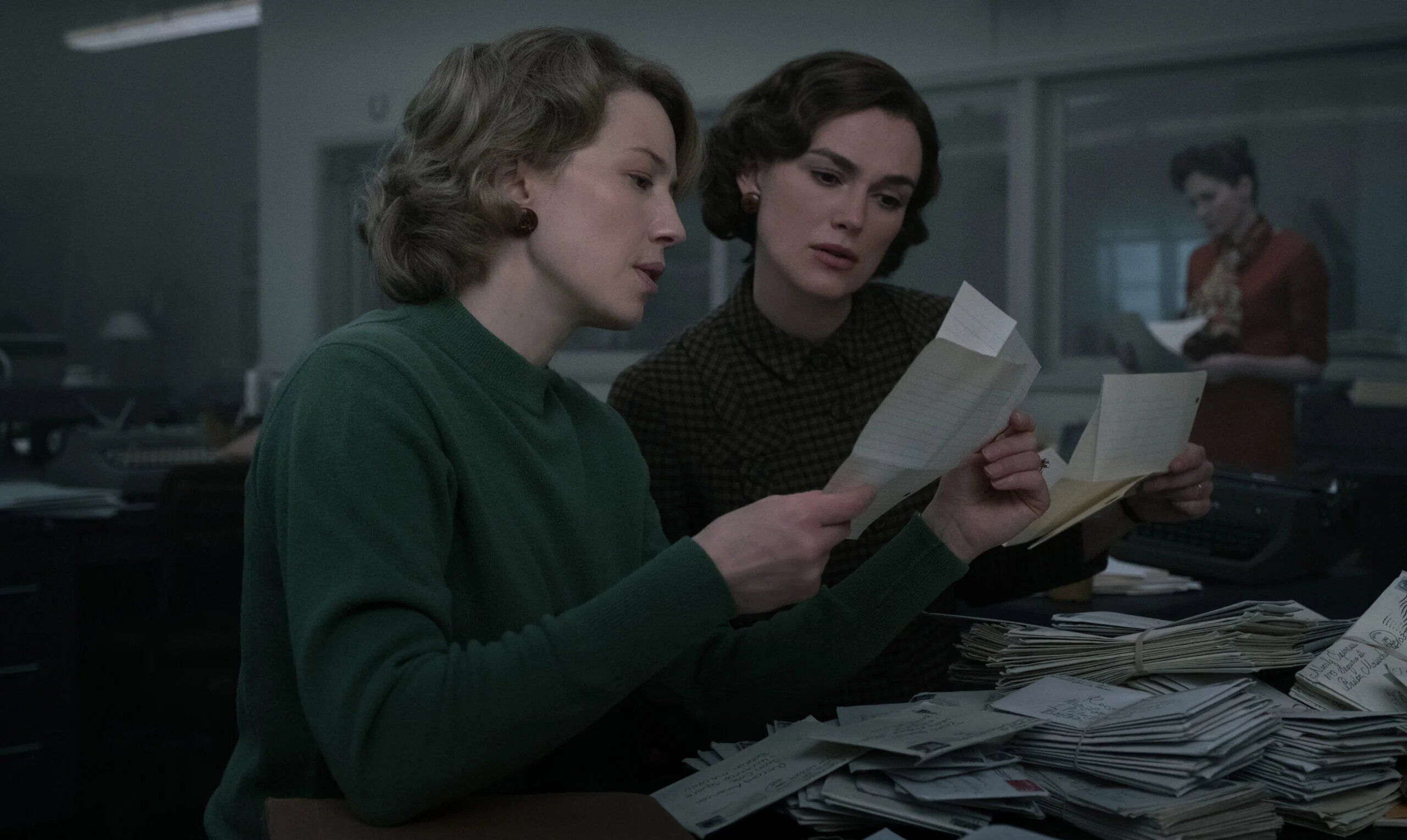 'Boston Strangler' Review

LightsCameraJackson Critic Quality investigative journalism films ("Nightcrawler", "Spotlight", "The Post", "She Said") have been headline grabbers over the past decade. "Boston Strangler" — a fascinating, deep-dive into the infamous serial killer spree that paralyzed Boston and surrounding areas in the early 1960s — is a triumphant addition to the genre. This movie boasts the best performances and most gripping script of the year, so far.
Keira Knightley stars as Boston Record-American newspaper reporter Loretta McLaughlin. She and colleague Jean Cole (Carrie Coon, who delivers a knockout, career-best performance) were the first to break the story, connecting the dots to turn what was thought to be simply a few, random murders of young women into a phenomenon.
While "Boston Strangler" has all the elements of a great true crime drama (including a few graphic, disturbing scenes), writer/director Matt Ruskin gives equal (if not more) attention to the personal lives of the two female reporters, who must battle the accepted sexism in the workplace of the times, and handle their responsibilities at home, while, at the same time, uncover facts, keep the public informed and, in some respects, solve the case.
This is impressive work from Ruskin. The screenplay is packed with intelligent, believable dialogue. All the newsroom conversations are 100% authentic. We are dropped into this time and place, and the focus never slips.
Chris Cooper is fantastic as Record-American editor Jack Maclaine. He provides gravitas and leadership to the investigation (providing similar impact to that of Jeff Perry's editor character on ABC's outstanding "Alaska Daily"). Alessandro Nivola ("The Many Saints of Newark") is also quite good as a Boston Police Detective who may or may not have his heart in this case.
"Boston Strangler" loses a bit of steam in the third act. Those familiar with this story won't be surprised by the outcome. I, on the other hand, was completely unfamiliar going in. But either way, this movie is more about the struggles of these two heroic women and the inspiring significance of their journalistic achievement than the capturing of a madman.
"Boston Strangler" deserved better than a Hulu release. Those in the movie industry continue to clamor about getting people back into theaters. This is the type of quality release that would have helped make that happen. I'm betting producer Ridley Scott agrees.
If you don't have Hulu, get a free trial. This is the year's first true, must-see film.