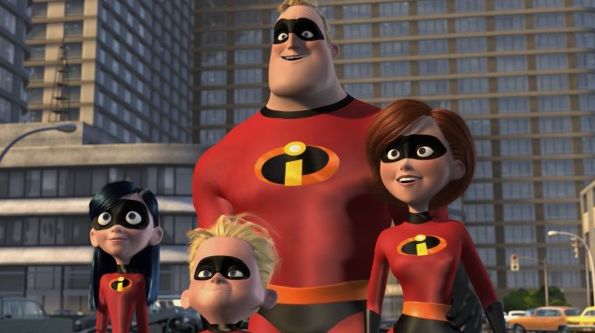 Brad Bird Says 'The Incredibles 2' Will Focus on Elastigirl

ZachPerilstein Disney Reporter Back in 2004, Brad Bird brought us The Incredibles. The ending had a gigantic cliffhanger. Fans patiently waited for the sequel. They waited and waited until D23 2015 it was confirmed that Pixar would continue the story. Now we are at D23 2017.
The details revealed during the animation panel were good though. The sequel will be focused on Helen Parr, aka Elastigirl. She is off on superhero adventures while Bob Parr, aka Mr. Incredible is stuck at home watching Jack Jack.
The teaser shows Jack Jack testing out his powers on a racoon. The Incredibles moved into a new house since the last film. It's a mix between a dream house and a superhero lair.
IGN talked to executive producer John Lasseter about the film. "It starts right as the first one finishes, so it just carries on [after a minute has passed]. It starts with the Underminer and a big old set piece. You know that at the end of the first movie when he comes up and you see the family dressed as superheroes, well that's where start this movie."
The Incredibles 2 will also feature voices of Samuel L. Jackson, Huck Milner, and Sarah Vowell. The Incredibles 2 has a June 15, 2018 release date.