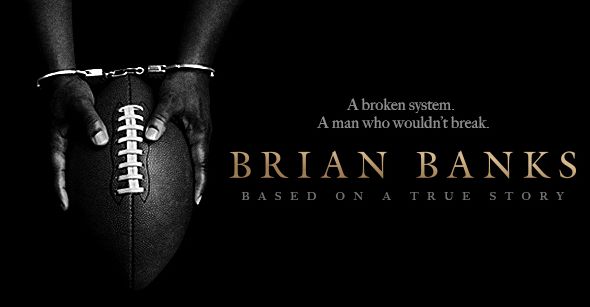 'Brian Banks' Review

LightsCameraJackson Critic "Brian Banks" is the latest "based on a true story" drama about a football player. But unlike with "Invincible", "The Express" or even "The Blind Side", football actually takes a major backseat. And that's refreshing.
This is the story of Brian Banks, the person. In 2002, at the age of 16, Banks was accused of a crime he did not commit: rape. He was the star of his Long Beach, CA. high school football team and was set to play college football at USC – with a possible future in the NFL. But all that changed one day, during his junior year in high school, when a chance encounter with a girl in a school hallway led to a false accusation and his arrest. He was sentenced to six years in prison and another five of parole. The majority of the film takes place in 2011, after Banks has served his time behind bars. He's looking to turn his life around and play football again.
But a prison record and sex offender status is preventing Banks from getting a job – let alone getting a shot in the NFL. In order to clear his name, Brian (played by Aldis Hodge, in his first starring role) seeks the help of Justin Brooks (Greg Kinnear). Brooks runs the California Innocence Project, an organization whose mission it is to get wrongly convicted people their lives back. He reluctantly takes-on Banks' case, knowing their fight will not be easy.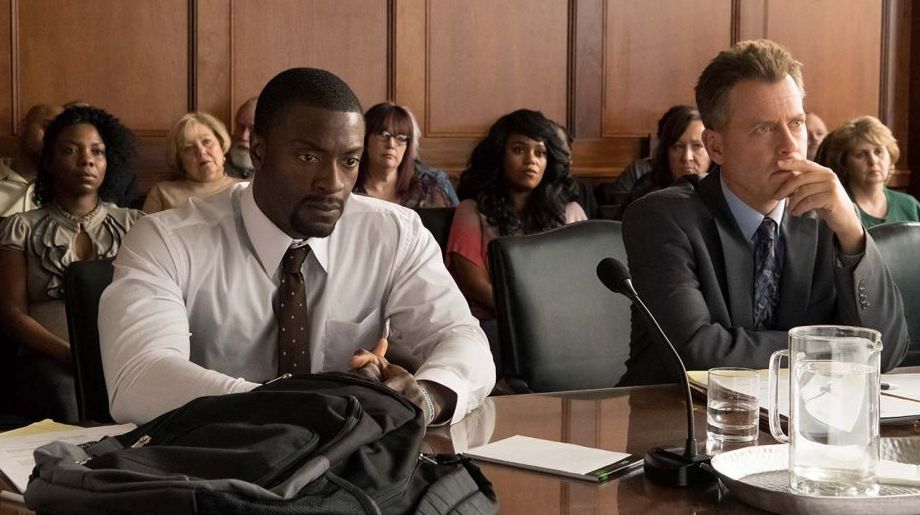 "Brian Banks" is the first film from director Tom Shadyac since 2007's "Evan Almighty" (he also directed hit comedies "Bruce Almighty", "Ace Ventura" and "The Nutty Professor"). This transition to drama is similar to what Peter Farrelly did with last year's Best Picture Oscar winner "Green Book". And the results are similar, too.
"Brian Banks" remains compelling throughout thanks to the largely fact-based script. The real-life Banks and Brooks served as executive producers. It also features strong lead performances. Hodge is very believable as a man who spends the entire movie asking people to believe him. Kinnear continues his streak of playing earnest characters in smaller, quieter movies. Sherri Shepherd is surprisingly good as Brian's mom. And a big-name actor (who Shadyac has worked with before) has an uncredited role as a minor, but pivotal character in Banks' life.
Honesty is at the center of "Brian Banks" — the honesty of people, the legal system, the world in general. And there's a strong message on perseverance and justice. But the film avoids the cliches normally associated with such inspirational movies, other than its flashback framework and a few scenes involving an obligatory and unnecessary romantic subplot.
You may remember hearing bits and pieces of the Brian Banks saga when it became national news. This is your chance to get the complete story. Authentic and well-meaning, "Brian Banks" packs enough of a punch (and benefits from a few trick plays) to make it well worth a ticket.