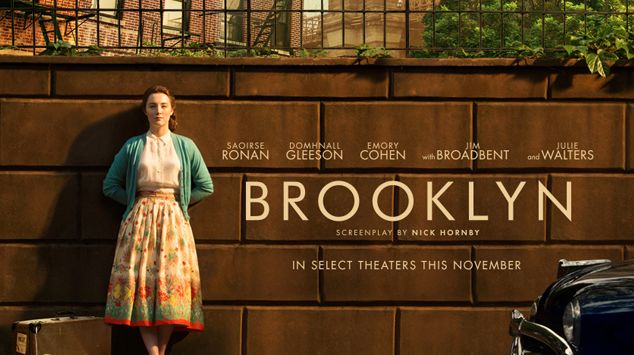 "Brooklyn" Review

LightsCameraJackson Critic This quietly powerful story of a young woman forced to choose between the country she loves and a new life she desires is one of the year's best.
"Brooklyn" is a charming and enchanting period romance, featuring one of the best performances of the year. This marks a major step up for director John Crowley, whose previous film, 2013's "Closed Circuit", was a "thriller" with absolutely no thrills. "Wild" screenwriter Nick Hornby adapted a 2009 Irish novel for the screen and he paints a beautiful canvas on which 21-year-old star Saorise Ronan (Oscar-nominated for "Atonement") can shine.

It's the 1950s and Eilis (played by Ronan) lives in Ireland with her mom and older sister, working at a small convenience store. She and a friend regularly go to local dances in their free time. The friend is the town catch. In an early haunting and powerful moment, we see Eilis standing alone, waiting, for what seems like forever, for someone to ask her to dance (and maybe change her dull, uninteresting life), and no one does. And so she quietly leaves the hall.

Eilis gets the opportunity to leave Ireland and start anew in America. A parish priest has made the arrangements and set her up at a boarding house in the Irish section of Brooklyn, and with a job at a lavish department store. Deciding to leave her family and homeland is difficult, though not the most challenging decision she'll face over the course of the film. The boarding house is run by Mrs. Kehoe (afeisty Julie Walters is terrific). While attending a dance in her new community, a young man approaches Eilis. Though she is Irish and he's Italian, Eilis and Tony (Emory Cohen) quickly become a couple.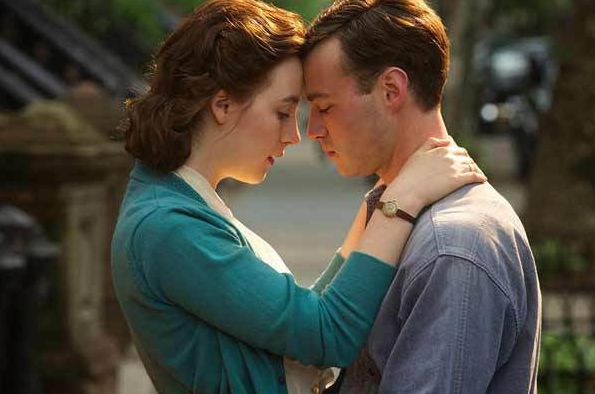 Soon life gets much more complicated for Eilis, as the prospects of returning home loom because of gloom. Promises, vows and secrets are all on the line as the story unfolds in a beautiful and often heartbreaking fashion. "Brooklyn" is a simple, yet powerful exploration into love and loss, fate and faith.

Technically, there are a few slight glitches: Scenes on the steamship crossing the Atlantic and of the NY skyline feature clumsy use of green screen. And, from a story structure standpoint, the climactic decision made by Eilis comes rather abruptly, considering all the time and events that lead up to it. It's as if she simply flicks a light switch, erasing everything that came before. This turning-point feels rushed and misses some much-needed outside motivation. But these are minor quibbles.

There's a nice balance of heavy drama and occasional humor, and the score and cinematography are lovely. But above all, "Brooklyn" is a showcase for Ronan, who embodies this young woman torn between two sides of the world, each with powerful influences on the life she has and the one she longs for. This is a performance worthy of Best Actress nominations, though "Brooklyn" is a type of film that will not have mass exposure or appeal. It needs to be seen and embraced by the voting communities. It is one of those "hidden gems" that we're lucky enough to get every Awards Season that deserves to be seen and enjoyed.