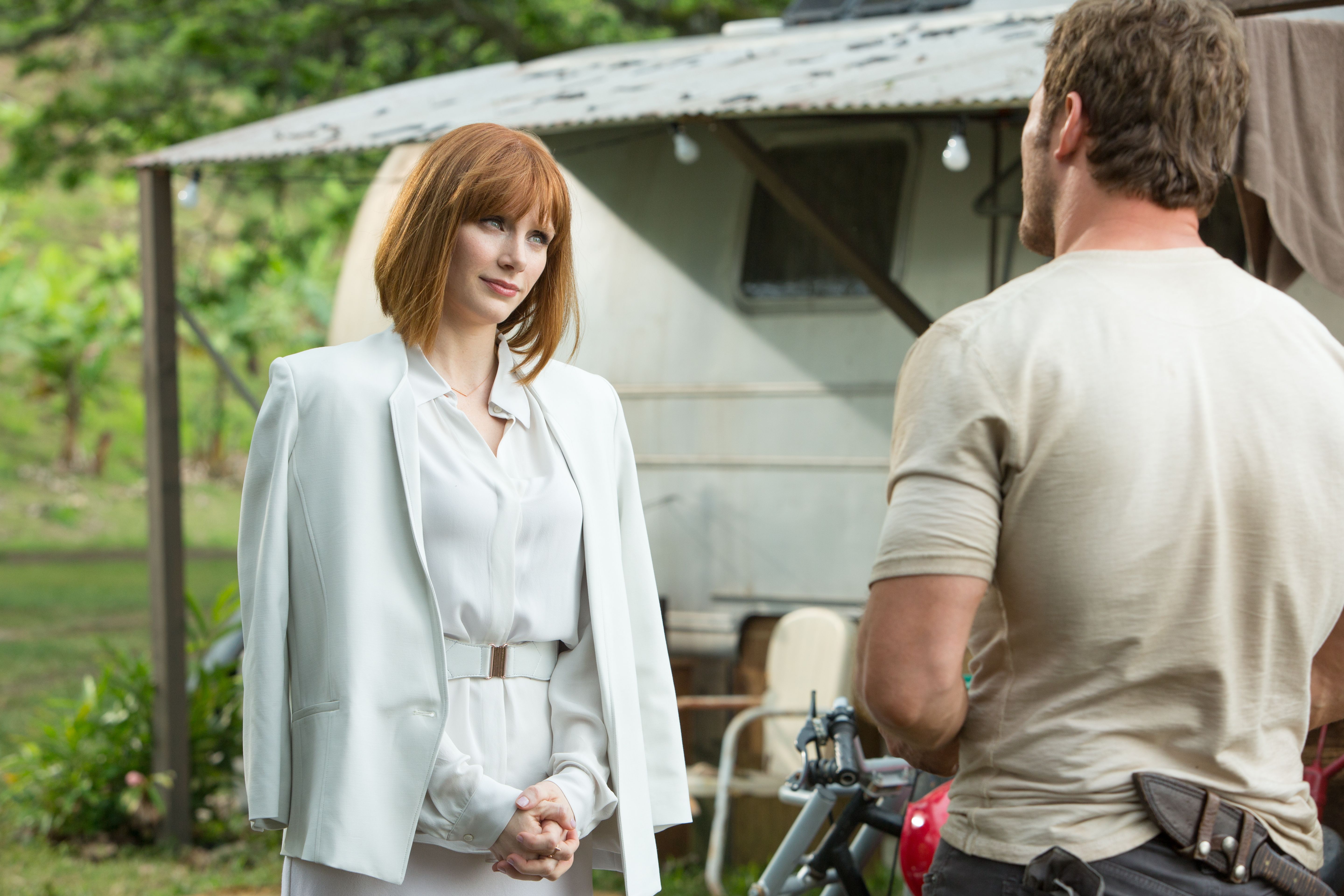 Bryce Dallas Howard Talks 'Pete's Dragon' and Preparing for 'Jurassic World 2'

HaydnSpurrell With another Disney re-imagining just around the corner with David Lowery's Pete's Dragon, Bryce Dallas Hoard gets to enter a new, potential franchise following her work in Jurassic World. Here, she plays a forest ranger who discovers the 10-year-old boy who seemingly lives in the woods.
"When I first read the script, it was because I called my agents and said, "Hey, I heard there's this project. Could I read the script?" I mostly was curious. I was like, "Okay, how are they dealing with this? What are they doing?" And then, when I read it and saw that it wasn't stepping on the toes of the original film, and it was something that was inspired by the themes of the original film and the title, but other than that, it was a departure, it was beautiful," the actress said of the screenplay.
Comparing dragons and dinosaurs was always something that would crop up eventually. "I was very much in that world of reptilian fantasy characters, and I kept messing up the whole time. I'd be like, "Okay, where's the dinosaur? Where is he? No, I mean dragon!" It was a weird thing, where I went from one to the other, except that the stark difference between the two is, when looking at dinosaurs, your expression is mostly fear.
"When looking at the friendliest, sweetest, most adorable dragon on the planet, your expression is largely one of love, excitement and fun. It was just the first moment of seeing Elliot that my character is frightened. Other than that, she's enamored. Eventually, by the time I was ending the shoot, I was very clear on the dragon situation."
On returning to Jurassic World and her character;s role in it, she's notably excited. "I've never had that experience before, getting to play a character twice... It's amazing to get to have a chance like that. I've heard nothing of sequels for Pete's Dragon, but I really, really badly want that to happen, too, 'cause it was just so wonderful. You don't want those kinds of experiences to end."
Pete's Dragon opens August 12.
Source: Collider (Christina Radish)