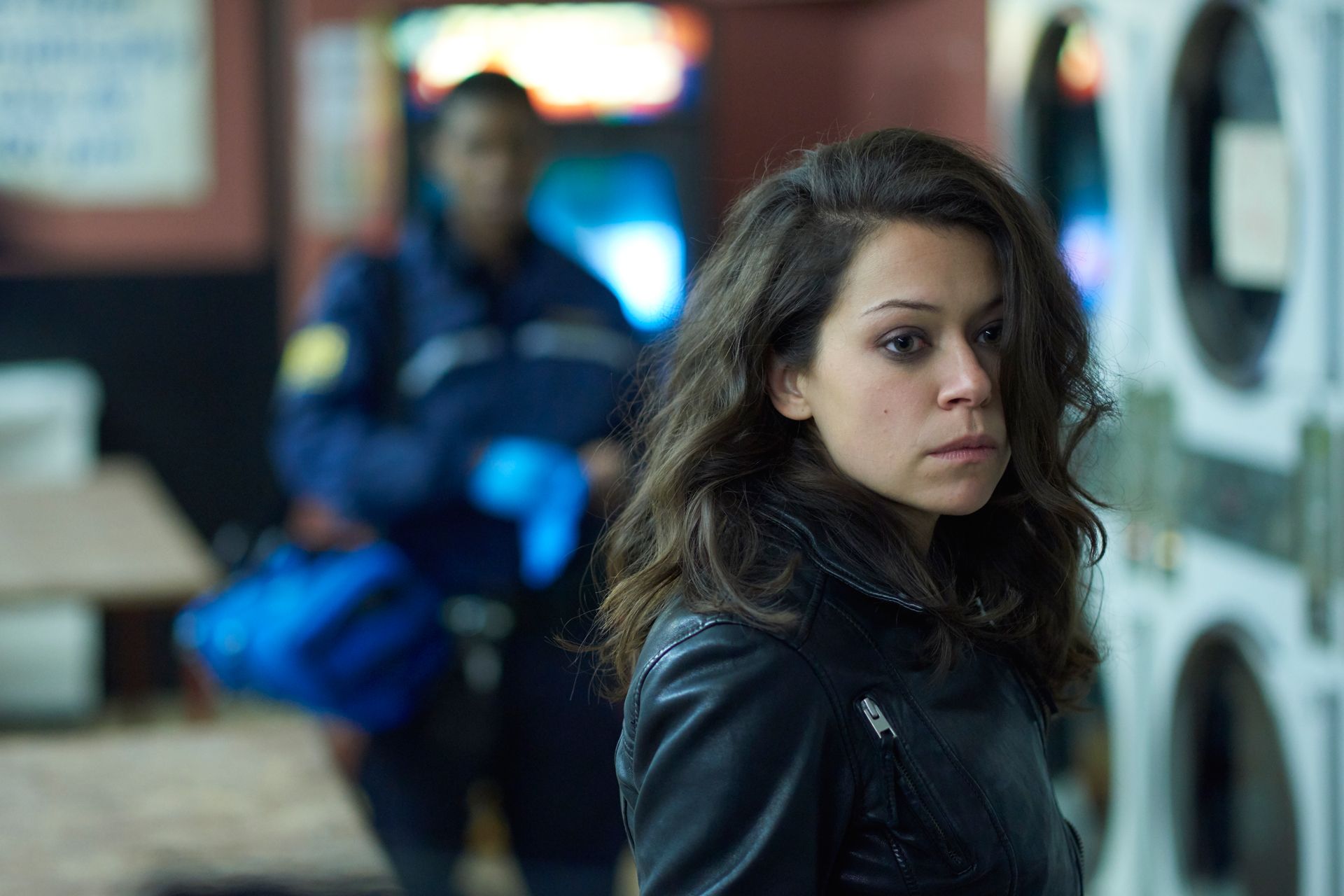 Cast Revealed and Production Begins on 'Orphan Black' Fifth and Final Season

HaydnSpurrell Tatiana Maslany recently won a hard-earned Emmy, and with good timing too given that we're now entering the show's final season. BBC America's clone drama has kicked off production on the fifth and final season, and new and returning cast has been confirmed.
Jordan Gavaris returns as Felix, Kristian Bruun as Alison's husband Donnie, while the remainder of the returning cast includes Maria Doyle Kennedy (Mrs. S); Kevin Hanchard (Art); Ari Millen (Ira); Josh Vokey (Scott); Skyler Wexler (Kira); James Frain (Ferdinand); Evelyne Brochu (Delphine); and Calwyn Shurgold (Hell Wizard).
Elyse Levesque is a newcomer who joins as Detective Engers, described as "a dirty Neolution cop who is a true believer." Andrew Moodie is Mr. Frontenac, Rachel's mysterious new consultant. Simu Liu is Kira's new homeroom teacher Mr. Mitchell. Jenessa Grant plays an eclectic young islander named Mud. Stephen McHattie joins as P.T. Westmoreland, the 170-year-old founder of Neolution.
"We are incredibly proud of 'Orphan Black' and what it's come to mean to all those involved and, especially, the fans. Our pride is only matched by our gratitude to the wonderfully talented writers, producers, cast, and crew who have been so dedicated to bringing to life such engaging and compelling characters and storylines," producers David Fortier and Ivan Schneeberg said.
Source: Variety