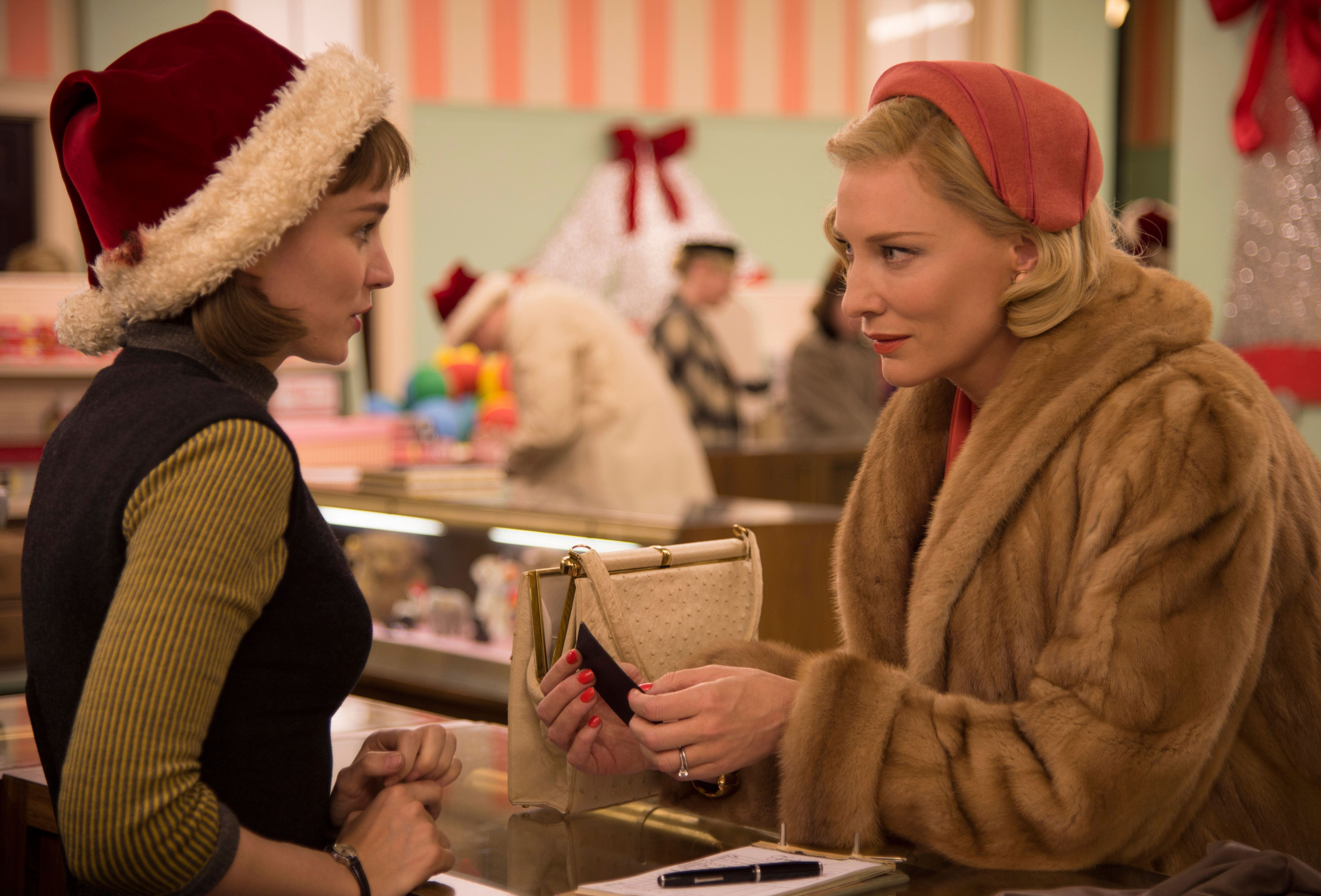 Christmas in the '50s: Designing the Look of 'Carol'

HaydnSpurrell Carol's period-set timeline takes us back to the 1950's, and suitably around Christmas. "The first part of Carol takes place at Christmas time so almost every set has some element of Christmas," Carol production designer Judy Becker said.
Becker attributes the choice of location where Carol and Therese meet, being in the toy department of a store (where Therese works). "Carol is shopping for a Christmas present for her daughter. We first see both characters at a winter wonderland train set - I designed this based on research and had a local train collector fabricate it."
Another scene Becker refers to is one in which the two women go shopping for a christmas tree, and it becoming a difficult (having been shot in March) but useful asset to the telling of the story.
So in many ways, the film is hitting a widespread audience at a suitable time. It's fascinating getting behind the scenes, seeing into the mind of a production designer.
"In keeping with the design of the movie, the decorations are a bit sparse and those that we placed have slightly desaturated colours; there is a sense of pathos in the toy department," Becker said.
Source: THR