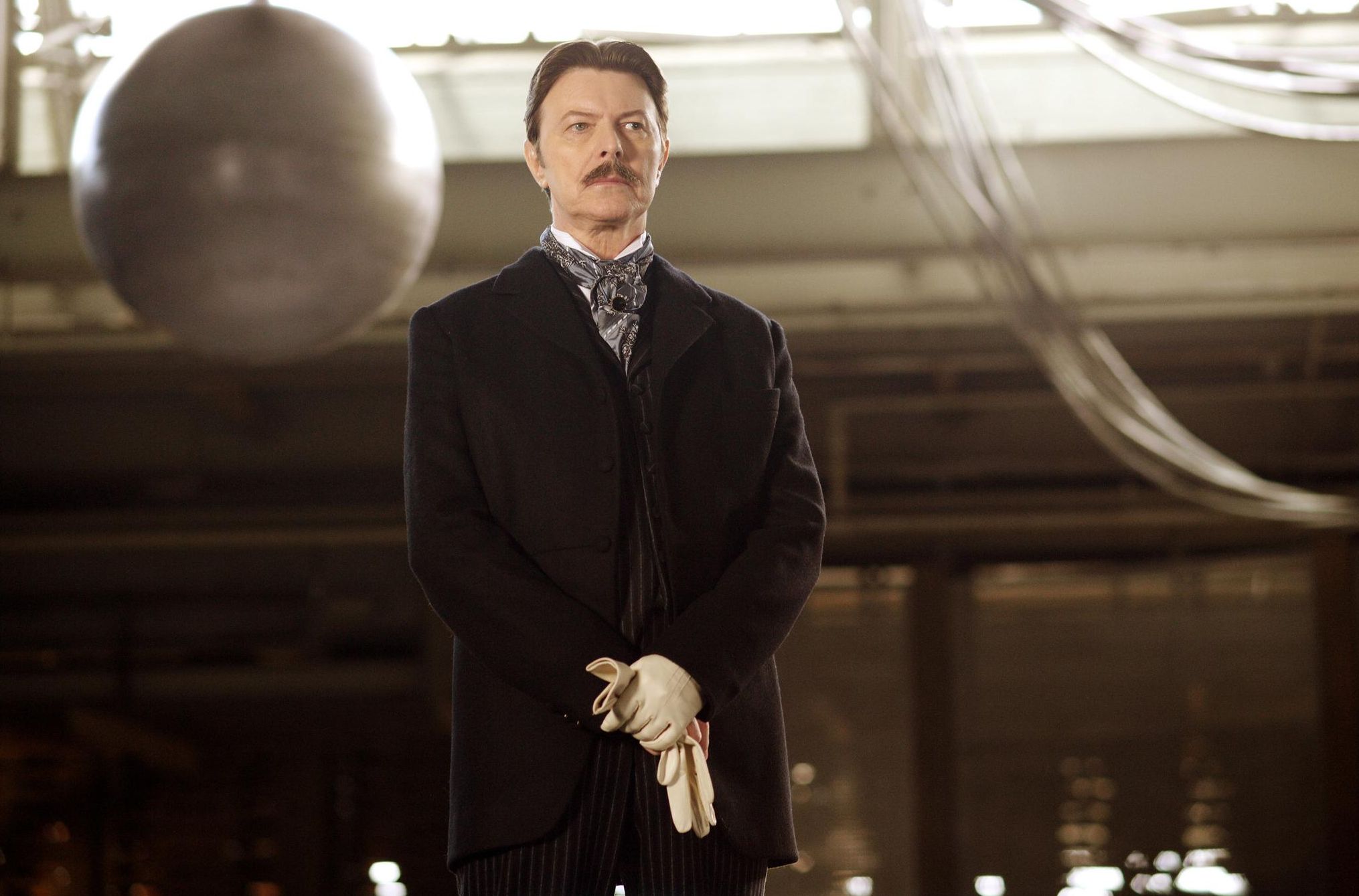 Christopher Nolan on Why he Desparately Wanted David Bowie for Role in 'The Prestige'

HaydnSpurrell Millions of people around the world mourned and many are still in mourning over the passing of David Bowie. The latest in a line of collaborators speaking out about their experiences with him, Christopher Nolan has opened up about his need for Bowie in 2006's The Prestige.
The film follows two rival magicians through the saga that is their professional careers, an endless and deadly game of trying to overthrow the other as the greatest magician of their time. Nolan described casting the crucial role of Nikola Tesla as one of the most difficult parts of the film.
"Tesla was this other-worldly, ahead-of-his-time figure, and at some point it occurred to me he was the original Man Who Fell to Earth. As someone who was the biggest Bowie fan in the world, once I made that connected, he seemed to be the only actor capable of playing the part.
"He had that requisite iconic status, and he was a figure as mysterious as Tesla needed to be. It took me a while to convince him, though he turned down the part the first time. It was the only time I can ever remember trying again with an actor who passed on me."
If you haven't seen The Prestige, it's one of the most enthralling revenge tales of the past decade, and worthy of Nolan's status as a director who plays with time and his audience to deliver thought-provoking and entertaining tales.
Source: Cinemablend