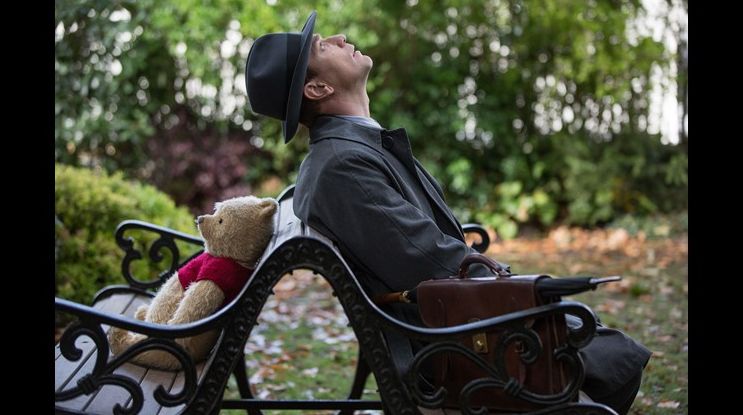 'Christopher Robin' Review: An Emotional and Remarkable Return to Hundred Acre Wood

ZachPerilstein Disney Reporter Christopher Robin is a brilliant achievement. Winnie the Pooh and the gang once again bring the laughs, the tears, and the lessons we desperately seek. One of the best escapes in cinema this year.
Possible Spoilers Ahead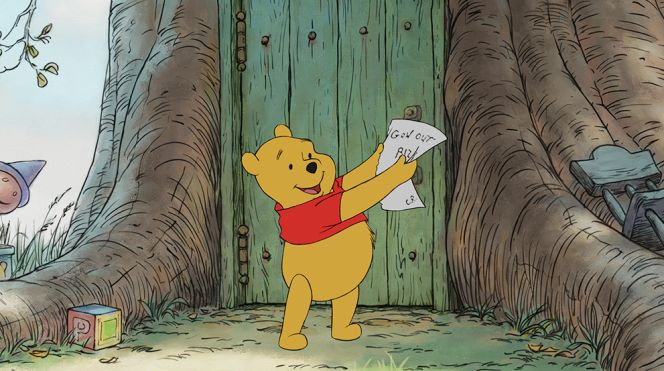 Disney's Winnie the Pooh franchise has been running since 1966. The characters are based off of A.A. Milne and E.H. Shepard's stories. After the release of traditional 2D animated Winnie the Pooh in 2011. We finally have another Pooh film that takes us to Hundred Acre Wood like never before.
Disney made Winnie the Pooh and the gang into believable CGI characters. Christopher Robin takes a beautiful and enchanting storybook approach. The film begins with Christopher Robin leaving for boarding school, and saying farewell to his friends in Hundred Acre Wood. Thirty years later Christopher has become obsessed with his work life including missing an already planned family vacation. He is under a lot of stress with making decisions at his job. In Hundred Acre Wood, we find a Pooh who wakes up to a gloomy day and he can't find any of his friends. The silly old bear passes by Christopher Robin's tree that hasn't been used in years. Pooh thinks he has heard a noise and walks into the area. Pooh is transported to London where he has a magical reunion with angsty Christopher Robin.
I'm not going to actually use spoilers as much in this review because I encourage everyone to check out this heartwarming flick. Adorably engaging and a brilliant twist on the characters and stories that are beloved. Some may feel turned off by Christopher Robin's gloomy color palette but I can reassure you that it is truly a whimsical and colorful film.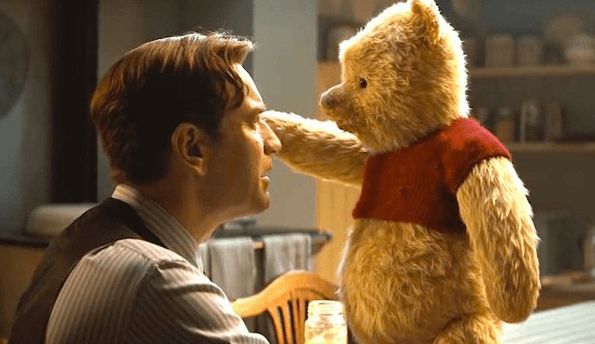 Marc Forster took this film in an excellent direction. Often surprising and charming moments throughout the film. Alex Ross Perry is a genius for being able to put this story on the screen. Perry along with Allison Schroeder delivered a marvelous screenplay. There are lines in this film that will be quoted for years. There was a balance of humor and emotion. The dialogue between Christopher Robin and Winnie the Pooh is phenomenal. My personal favorite (which I could pick many) is when Pooh asks Christopher "What day is it" and Christopher answers "Its today" and a lovable Pooh responds "My favorite day."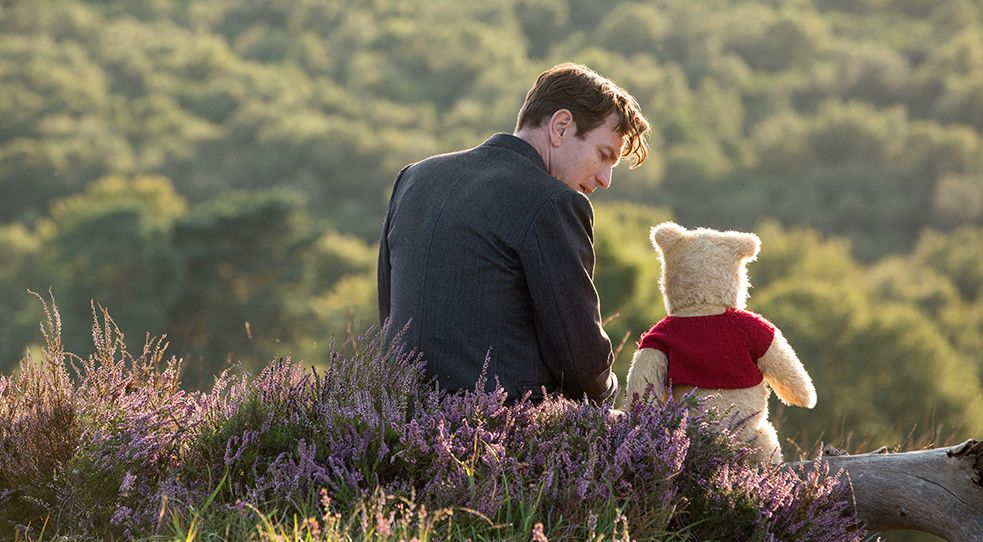 Ewan McGregor had a dynamic performance in Christopher Robin. Where he played the title character. The man was acting towards a stuffed animal on set. Putting that in perspective that is pretty darn impressive. Being able to generate enough emotion to act in front of a stuffed animal version of Pooh. His performance felt sincere and he was a wonderful actor to play Christopher Robin.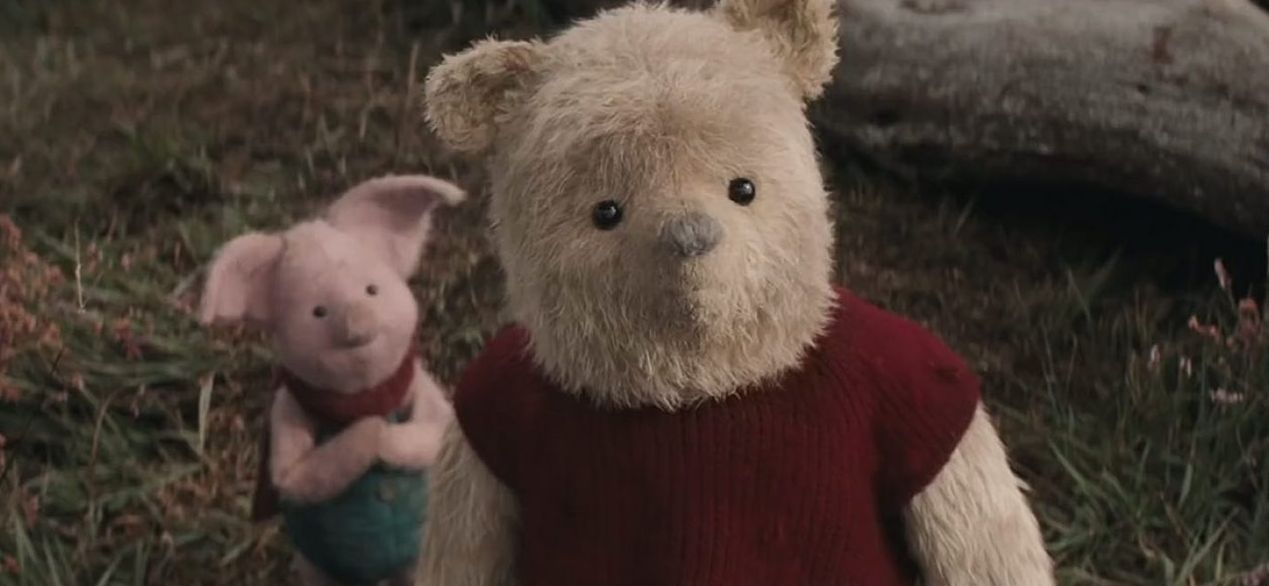 Jim Cummings, the longtime voice of Winnie the Pooh and Tigger, gave a performance of a lifetime. The iconic voice nailed every single line. Pooh felt more real than ever. Tigger is just as goofy as we all remember. Hearing Jim Cummings voice was special, and it will special to a lot of people. Brad Garrett did a outstanding job voicing Eeyore. He perfectly captured the spirit of the character and delivers some of the best zingers.
The score is composed by Geoff Zanelli and Jon Brion. The traditional Winnie the Pooh theme along with some new material. Speaking of new material Disney Legend Richard M. Sherman wrote new songs for Christopher Robin. "Up Down and Touch the Ground" is one of his many classics.
Christopher Robin is a nostalgia filled thrill ride. It is bold and touching film for all ages. A film that tackles the passing of time in such a poignant way. Memorable performances by an astounding voice cast that made the characters feel so real.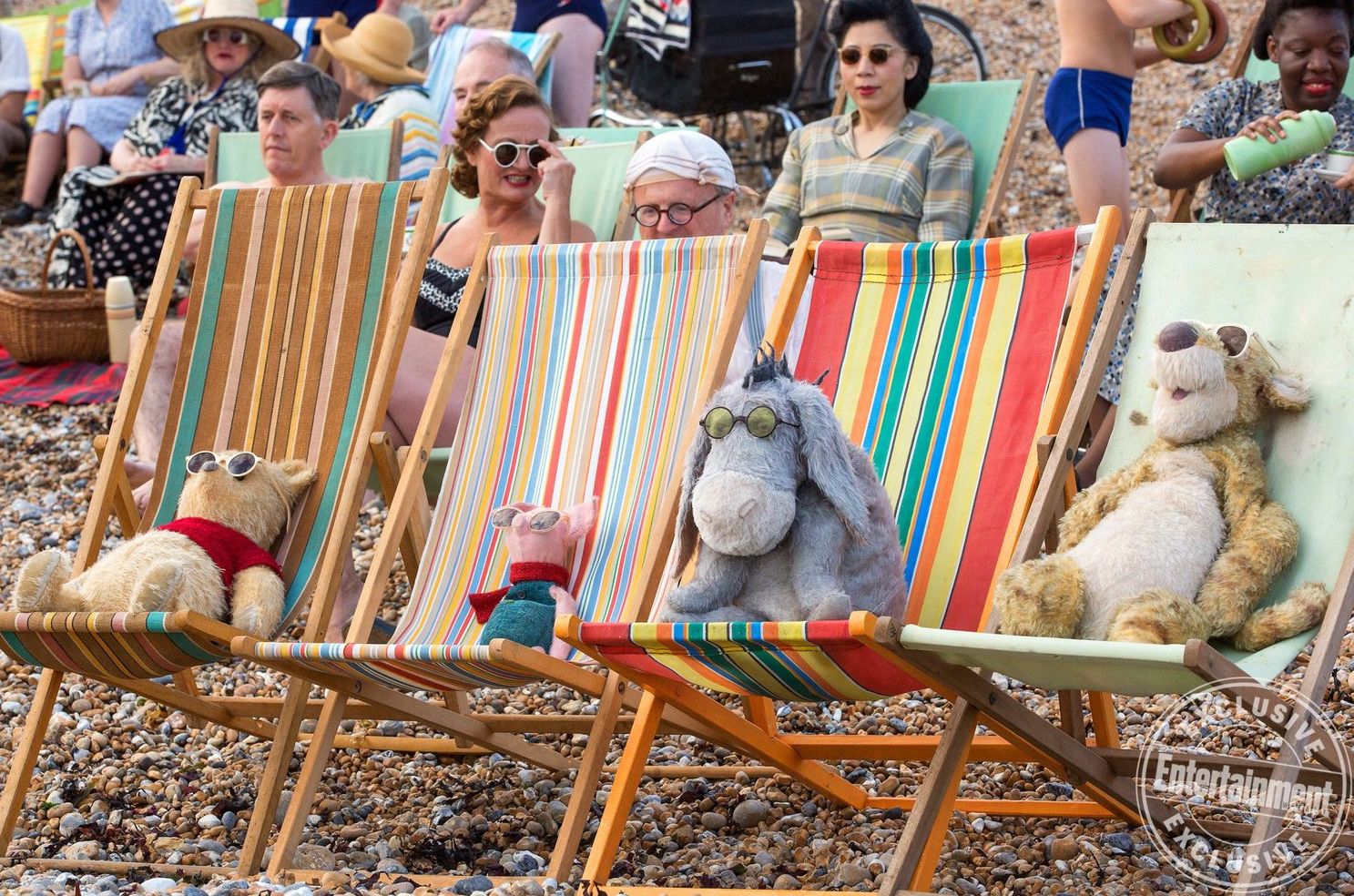 The story of Christopher Robin needing Pooh was great in every aspect. Christopher says "I've cracked" and the silly old bear replies "Oh, I don't see any cracks. A few wrinkles maybe." Pooh needed Christopher Robin too. He doesn't come out and say it in the film but you could feel it. During the opening scene at the "Farewell Christopher Robin" gathering. Pooh is sitting in his typical spot, waiting for Christopher. You can already tell Pooh is worried that Christopher is going to forget him. Pooh carries this worried manner when he searches for his friends later in the film, specifically when he hears a noise in Christopher Robin's house. Thinking that his buddy has finally returned home.
Christopher Robin also makes you think of a daunting question. Who is your Pooh? Who is that friend/family member that has been waiting for you to visit them in years? Did you forget about them as you got whisked away into adulthood?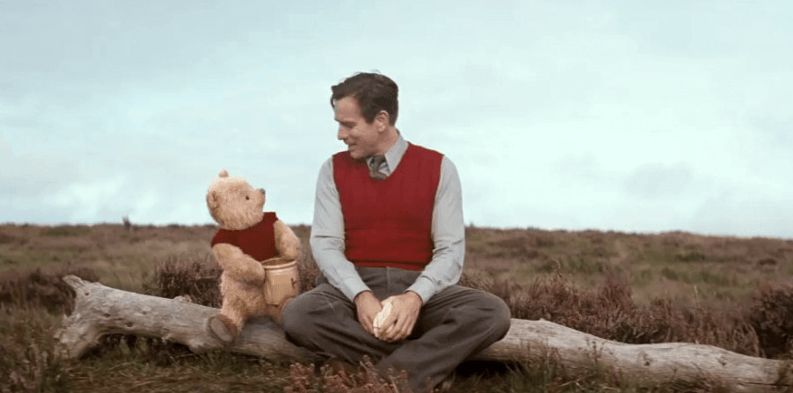 Christopher Robin is surprisingly a thought-provoking film with a gleaming sense of hope and optimism. It is emotional and stunning how it captures your heart. Christopher Robin is a remarkable achievement that will be a treasured film in Disney's catalog ( or streaming service) for years to come. The cast and crew of Christopher Robin should feel extremely proud for creating something that brings so much joy to so many people. Pooh says "It's always a sunny day, when Christopher Robin comes to play." I couldn't agree more.
Christopher Robin is one of the best films of 2018. It is heartwarming, creative, and superb film that will capture the hearts and imaginations of its audience. I couldn't recommend it enough.
Follow @TripleZ_87 for additional commentary.