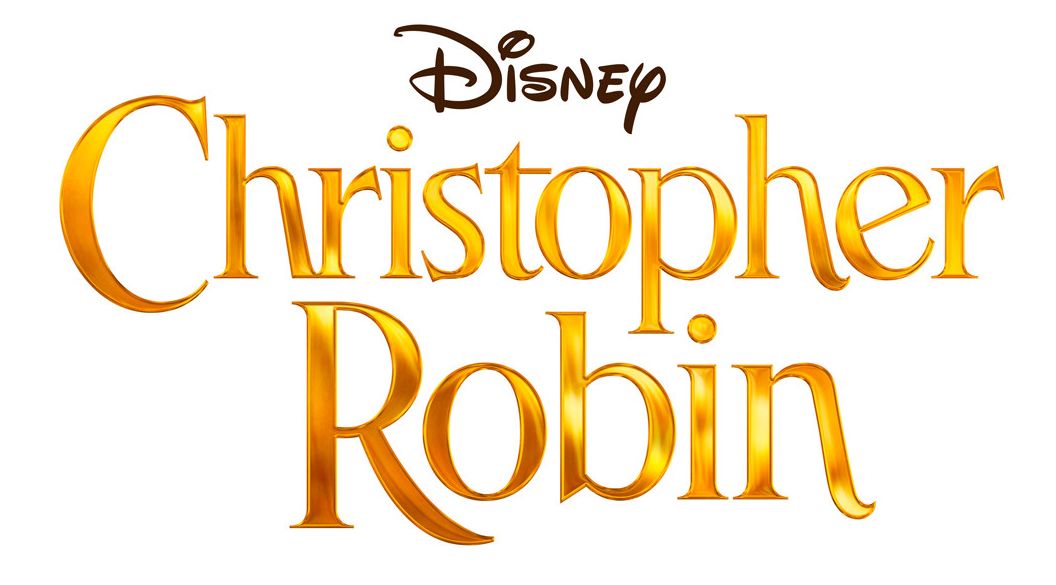 'Christopher Robin' Review

LightsCameraJackson Critic For nearly a century, the works of author A.A. Milne and artist E.H. Shepard have taken us deep into the Hundred Acre Wood. Now, Disney and "Finding Neverland" director Marc Forster take us deep into the mind of Christopher Robin, the young boy now all grown up in the new, original (that word has more than one meaning here) and appropriately titled, "Christopher Robin".
Transforming Winnie the Pooh, Piglet, Tigger, Eeyore, Owl, Rabbit, Kanga and Roo from hand-drawn to CGI characters, and taking them beyond the Wood (both physically and psychologically), was certainly a big risk. But, as "Christopher Robin" proves, it was one worth taking. The reward is a strange and sweet expedition into the impact of childhood on adulthood and parenthood… and how what we experience when we're young never truly leaves us.
Ewan McGregor plays adult Christopher Robin – some 30 years after he said farewell to Pooh and pals and headed-off to boarding school as a boy. Through a quick turn of the page we see him meet eventual wife Evelyn (played by Hayley Atwell), have a daughter they name Madelyn (Bronte Carmichael) and fight in WWII. When he returns home to London, Christopher begins working for a luggage company. And lately, all he seems to be doing is working, which is frustrating for Evelyn and Madelyn (who is about to be sent off to boarding school herself). When he's forced to skip a vacation weekend with his family for an emergency at work, his wife and daughter go without him, and the issue is brought to a head.
But, it's at this lowest point when Christopher Robin reunites with none other than Pooh… in a way that wouldn't do it justice if I described it here in print. You just have to see it for yourself.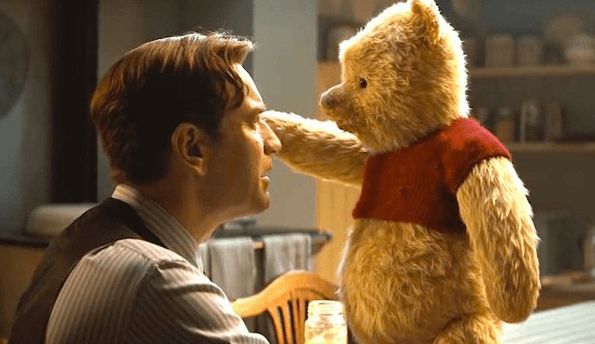 And that's a statement that can apply to this entire movie, which mixes elements of spirituality and the mystery of memories, with deep, emotional challenges on life and responsibility (the first two-thirds) and a bouncy, playful adventure (the final third). And, somehow, it all works.
Forster takes a bold, sometimes bizarre and often brilliant approach to characters we never thought we'd ever experience like this. And I'm sure Jim Cummings, the longtime voice of Pooh and Tigger, who headlines a stellar voice cast would agree. Brad Garrett is also terrific as the new voice of Eeyore.
Forster takes full advantage of a fascinating and shockingly brave script. At one point Pooh asks Christopher, "Did You Try to Lose Me?" and the businessman who's lost his way in life replies, "Yes." The CGI makes the animal pals look very real, and the score includes the tepid, pitter-patter of the Pooh theme, along with new songs from the iconic Richard Sherman.
It doesn't matter that Roo hasn't aged a bit even though Christopher is three decades older. Forster shows us that we're all the same, and that we stay the same, no matter what point of our lives are at. This isn't just Christopher Robin's story. It's our story.
If Disney hadn't already use the title "Saving Mr. Banks", they probably would've called this "Saving Christopher Robin". Christopher. needs Pooh to remind him of the joy and happiness of life, and, as the story progresses, we discover that Pooh needs to be saved just as much by his old friend. The "silly old bear" just hasn't been the same since Christopher left. Images of Pooh sitting alone on a fallen tree looking out over the Wood are some of the most haunting of the cinematic year.
McGregor has often played everyman characters who have to dig a little to bring-out their best, and he pulls it off here again. McGregor himself told me back in January at the Critics Choice Awards that this movie is special – and that audiences would, hopefully, embrace it.
"Christopher Robin" is the first Pooh movie under the Disney name to be rated PG. There is a brief early war scene, but the film is appropriate for kids 6. Smartly, we're introduced to Pooh and his friends in the first minute, which should get the little ones hooked. But to call this a children's movie (as some may) is a mistake. This story is for parents and grandparents, those who have loved these characters for their entire lives, those who may be struggling with their own, personal compass. On the way out you'll be reaching for your tissues and reaching for your cell phone to call someone who was once special in your life. And maybe a career counselor as well.
Pooh says in the movie: "Doing nothing often leads to the very best kind of something." What McGregor, Forster and the rest of the cast and crew of "Christopher Robin" have done is create one of the most emotional, impressive and memorable movie experiences in recent years.