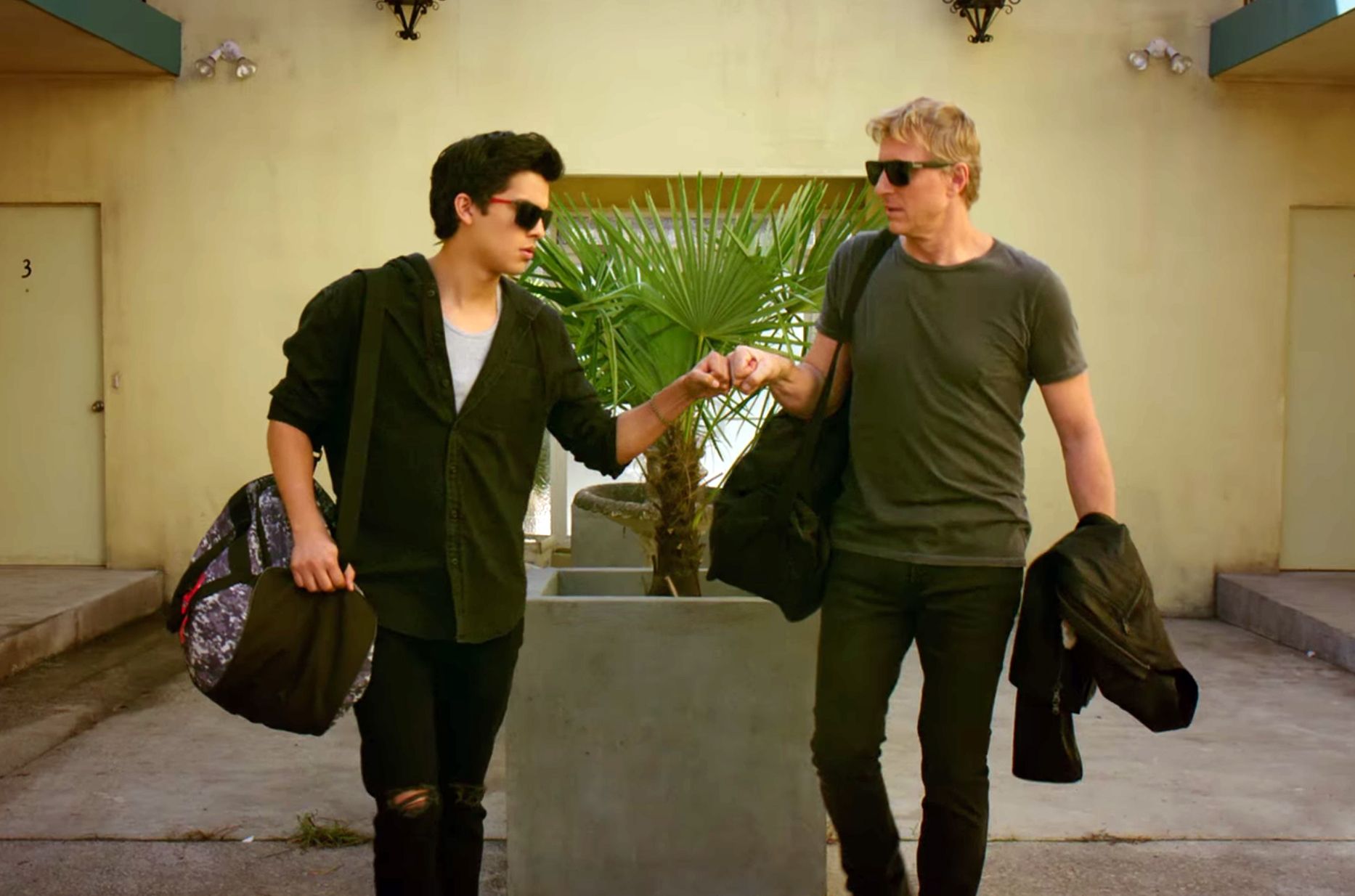 'Cobra Kai' Moves to Netflix for Season 3

ZachPerilstein Disney Reporter Netflix will be the new dojo for Cobra Kai. The first two seasons will be on Netflix along with the upcoming third season. The show stars Ralph Macchio and William Zabka.
YouTube is officially out of the scripted content space and is no longer competing in the streaming wars. Netflix acquired three seasons of Cobra Kai. The first two seasons will air later this year on Netflix along with a season three premiere date that is still being discussed at the time of this writing.
YouTube was going to air season three of Cobra Kai despite changing its business model when it comes to content. There was no guarantee that Cobra Kai would get any more seasons at YouTube which prompted the show to search for a new streaming home.
Cobra Kai becomes the third scripted YouTube original to find a new home. Following Step Up: High Water to Starz, and On Becoming a God in Central Florida to Showtime.
Back when Cobra Kai was first in development, Netflix, Hulu, Amazon Prime, and a ton of other suitors were looking at the series. The series would end up going to YouTube Red, in an effort to help make YouTube a true streaming competitor. It's safe to say Cobra Kai was one of YouTube's best original series and that Netflix just got a major win.
Netflix ended up winning the Cobra Kai sweepstakes. As it looks like it came down to Netflix and Disney-owned Hulu. I guess everyone was asleep at the wheel when it came to acquiring this series. Netflix now gets to add another great original series to its arsenal during a time where content is running low.