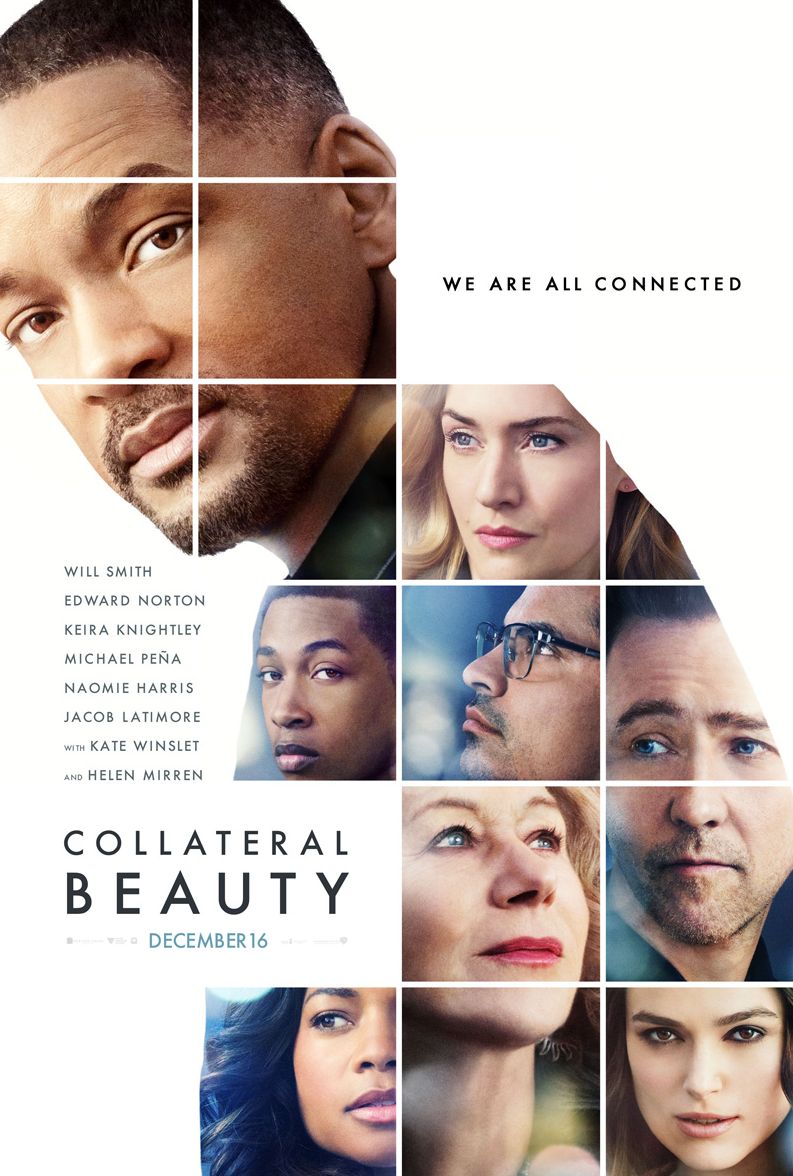 "Collateral Beauty" Review

LightsCameraJackson Critic In an August Entertainment Weekly article previewing "Collateral Beauty", star Will Smith, coming-off his #OscarsSoWhite Best Actor nomination snub for his electrifying performance in "Concussion", is quoted as saying his latest film is "delicately framed in a way that's going to be tough to promote."And he was right. The first trailer, released in September, avoids some of the film's crucial elements - and I'm glad. It gave audiences just enough - "The Avengers of a Christmas Dramedy" (as Smith refers to his accompanying ensemble of Edward Norton, Keira Knightley, Kate Winslet, Naomie Harris, Michael Pena, Jacob Latimore and Helen Mirren) with a premise that blends together themes of "It's a Wonderful Life", "A Christmas Carol" and "The Wizard of Oz" in a modern setting.
The trailer is one of my favorites of 2016, and while "Collateral Beauty" won't be on my 10 Best Movies list (though I thought going in it had a chance), nor does it come close to the levels of the three films it was inspired by, there's something simplistic and comforting about it, especially in the midst of a season that is anything but.
Smith gives his role of advertising exec. Howard, who's grieving over the death of his six-year-old daughter, both substance and humility. However, the former Box Office King does not dominate the screen time. "The Devil Wears Prada" and "One Chance" director David Frankel gives each actor in the cast multiple opportunities to deliver effective work, rising above a script that, in lesser hands, could have been both corny and overly commercial.
Is "Collateral Beauty" highly sentimental, especially with a holiday-time NYC setting and heavy doses of the core themes of Love, Death and Time? Absolutely - but for good reason. The sensitive, occasionally deep and devastating material keeps the story, and the audience, in line throughout. Slow out of the starting gate and slightly disjointed overall, the story relies on a few conveniences to accomplish its ambitious goals. But it succeeds because it never feels showy or pretentious - wisely mixing reality and fantasy, asking us to interpret aspects of our own lives and how they connect to each other, in serene and satisfying ways.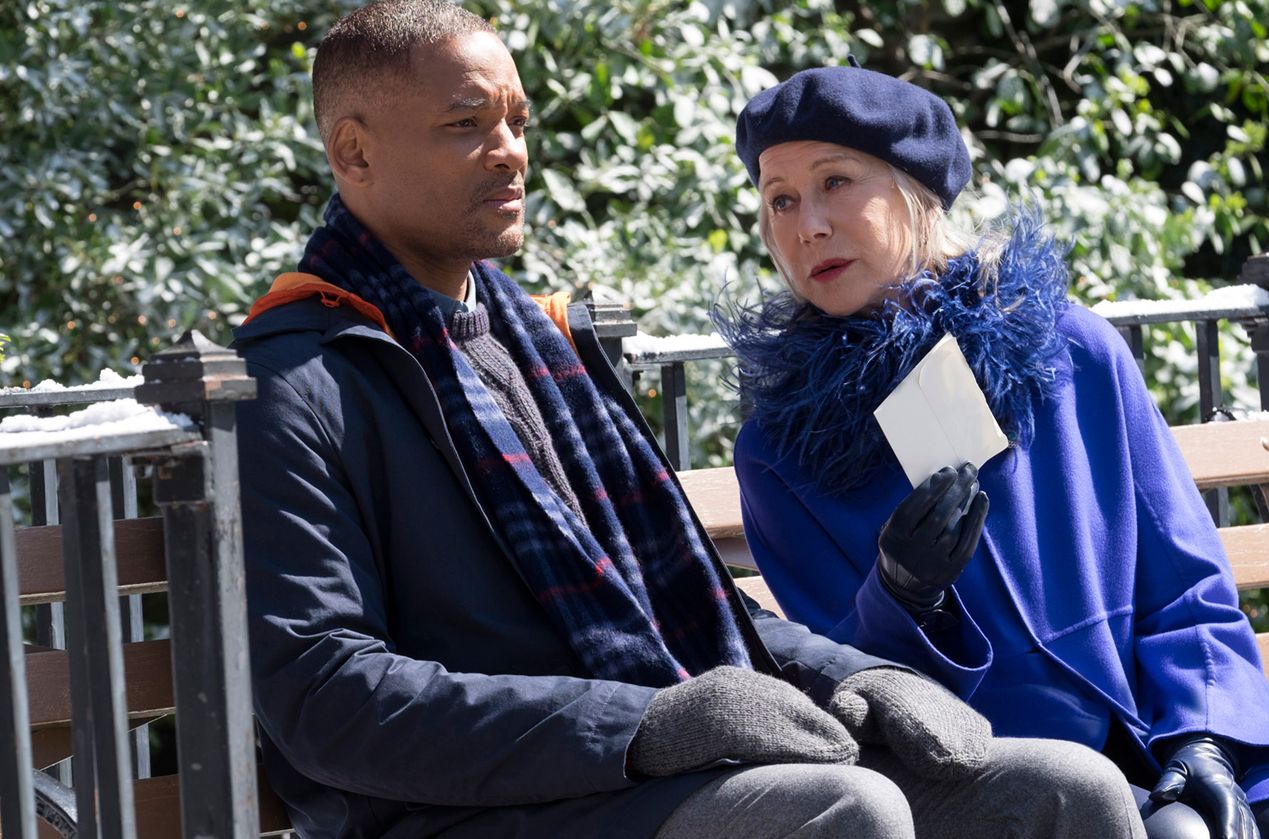 One of the main reasons Smith was attracted to "Collateral Beauty" was the payoff, the actor calling it "one of the best endings of any film I've ever been a part of." Smith also described the final scene as "hilarious" and "profound". Though it's not either of those by any means, it definitely caught me by surprise.
And the film gets a proper send-off with the OneRepublic anthem, "Let's Hurt Tonight", with lyrics on dealing with and overcoming pain, musically summarizing this film's wholesome intentions.