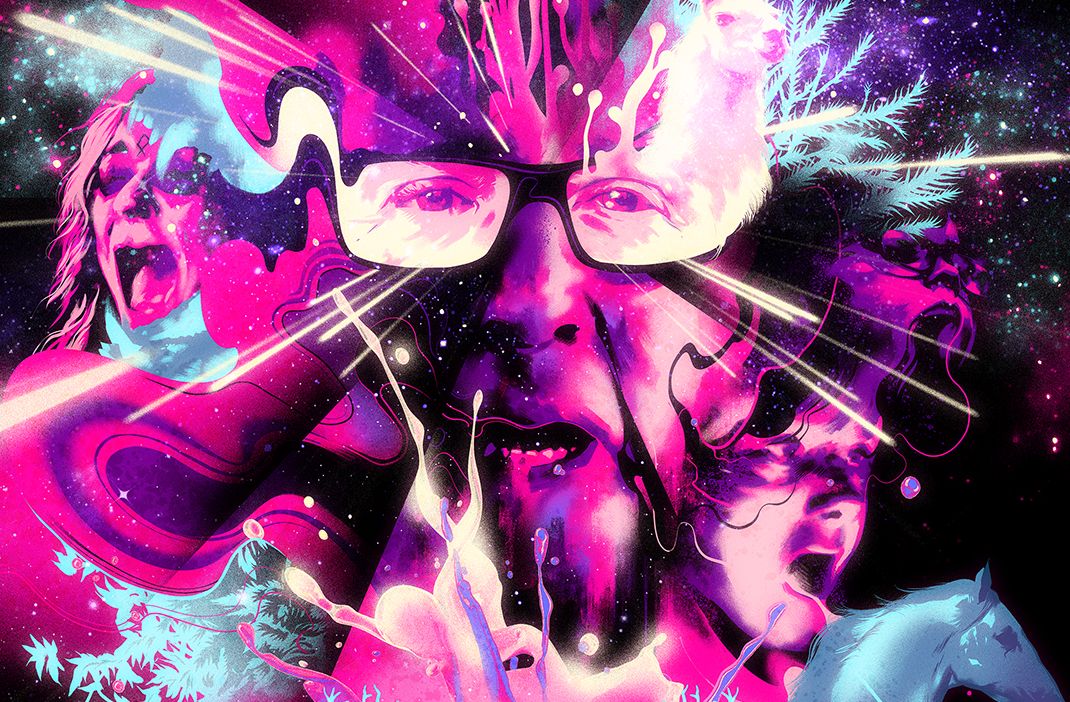 'Color Out of Space' Review

LightsCameraJackson Critic
Nicolas Cage has been in a bunch of low-budget action/thriller/horror films in recent years. His latest is a starring role in an adaptation of the H.P. Lovecraft short story, "Color Out of Space".
In a Q&A following the screening I attended, Cage said, "Family drama is my favorite genre. Horror is my second." He told director Richard Stanley that 1980's Best Picture Oscar winner "Ordinary People" was one of his favorite movies. Stanley replied, "Well, if you like 'Ordinary People,' have I got a script for you!"
"Color Out of Space" is absolutely a guilty pleasure Nic Cage indie, complete with some over-the-top, wacky elements. The story is quite "out-there", even for on-screen sci-fi. But it's also surprisingly effective.
Cage plays Nathan Gardner, the dad of a normal family living on a rural Massachusetts farm. Gardner's current, most-prized possessions: four alpacas. Loving wife Theresa (Joely Richardson) is a cancer survivor and financial advisor, who works from home. Semi-gothic teen daughter Lavinia is into mystical wizardry that her parents and older and younger brothers don't quite understand. When a mysterious meteorite falls from the sky and onto the Gardner's front lawn, weird things start happening to everyone — and this ordinary family's ordinary life takes a bizarre turn.
This is cult horror fave Stanley's first narrative feature in 25 years. He and co-writer Scarlett Amaris do a nice job of slowly building the intensity and shock value. The first act of "Color Out of Space" is rather calm. Then there's a key moment that shifts the tone, kicking-off the second act. And when it comes to how the third act begins… well… you'll know it when you see it.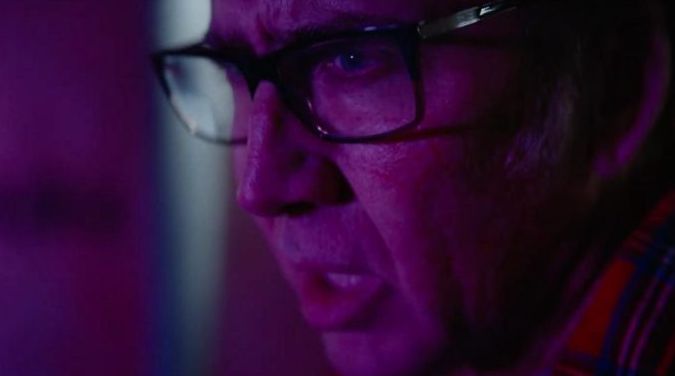 The tone of "Color" goes from vivid shades of magenta (the light itself) to purples to grays. There are some truly creepy and disgusting scenes, but at no point do you ever want to look away because you don't want to miss what might happen next.
"Color" also features a healthy dose of hilarious Nic Cage moments — memorable dialogue, wacky facial expressions and even an intermittent accent change. One scene, involving Gardner complaining while watching himself on a local TV news interview about the meteorite, is a classic. For the most part, Cage's work fits nicely within the context of the absurd story. And I can't leave out Tommy Chong's supporting role as… you guessed it… the local stoner.
"Color Out of Space" is not for everyone. Sci-fi horror is not for everyone. But if you're a fan of the genre this film is well worth your time. Just be sure to bring your own bottled water.