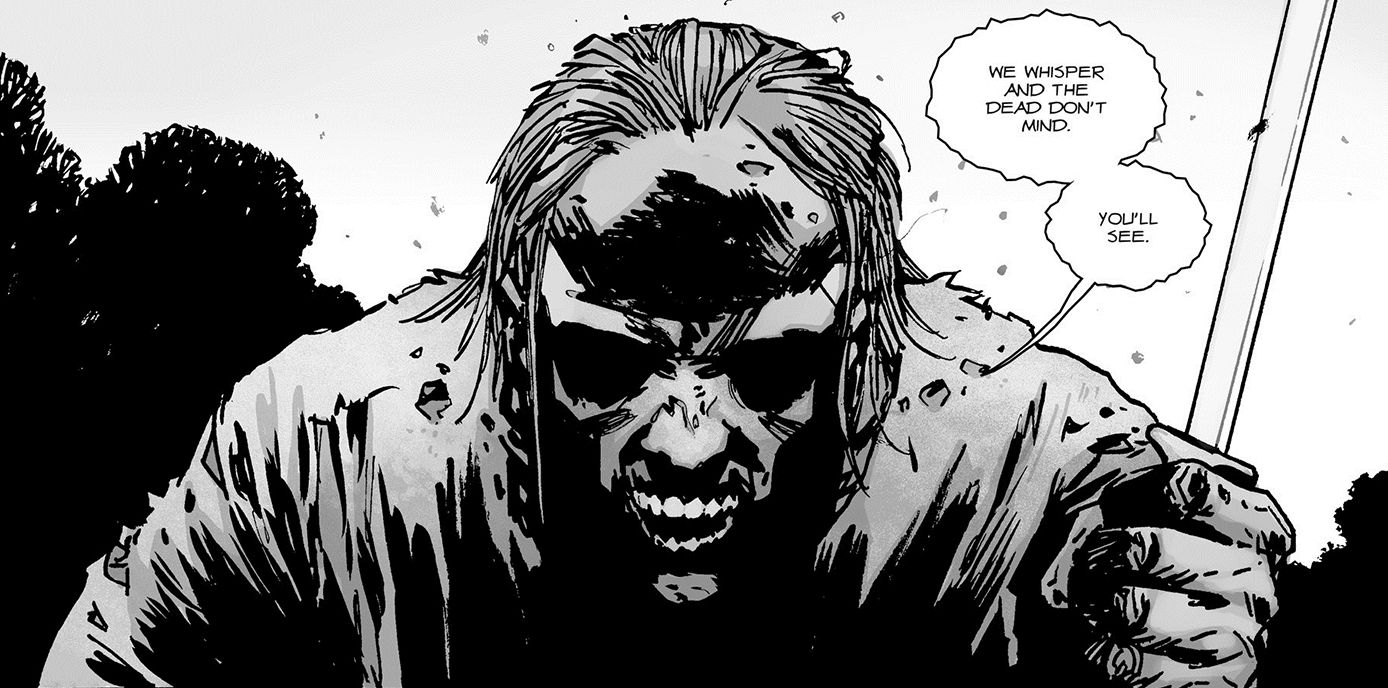 Could The Whisperers be Coming to 'The Walking Dead' Sooner Than Expected?

HaydnSpurrell The Walking Dead comic book is currently in the midst of a war unrelated to Negan and the Saviors. That's long been done and dusted. The comic did a time jump, and currently are at the throats of a group of people who wear zombie skin on their faces to hide among the dead.
You read that right. It's pretty gross, In any case, we're now being teased that this group of villains may actually show up much sooner than in the comic. Episode six of this season has Heath and Tara find a new and mysterious group, as per the tagline. It's now being rumoured that this could be the Whisperers.
Showrunner Scott Gimple spoke with ComicBook.com, who said that "if we've gotten this far without saying anything about them, I'd like the audience to discover this group when it's on screen.
"I will say... I mean, it's not the Whisperers. I will also say though, that it's not impossible that the Whisperers could come along or aspects of them could come along earlier than the timeline of the book, but certainly not this early."
This offers up the opportunity to develop the Whisperers early on, perhaps showing them as a distant threat before moving them toward their intended notoriety.
Source: Comicbook