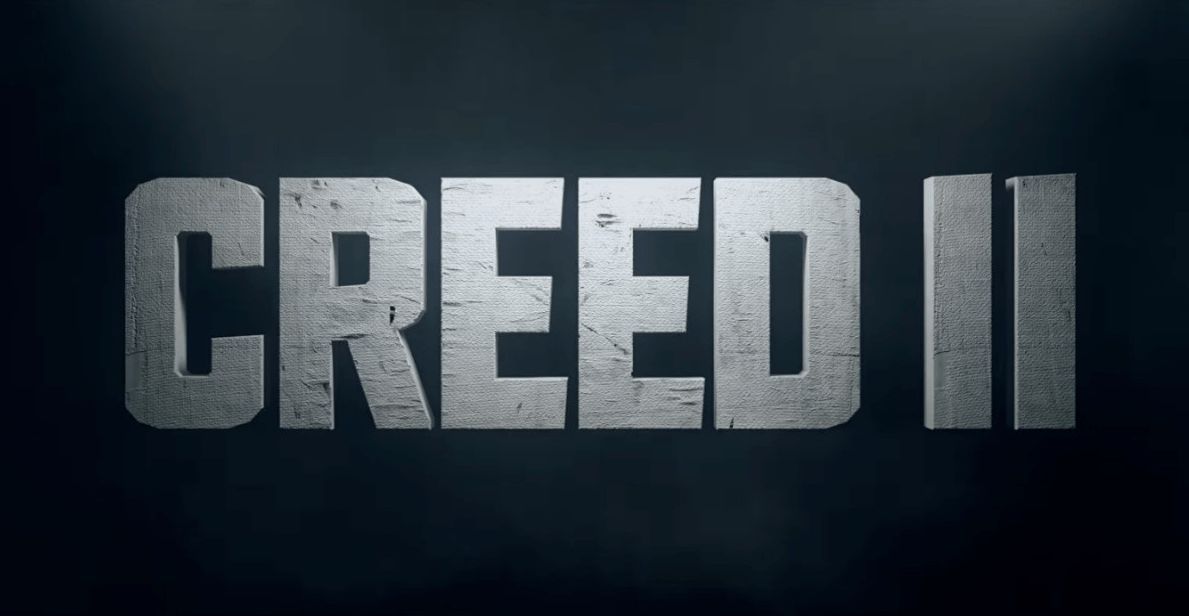 'Creed II' Review

LightsCameraJackson Critic Many, including big fans of the original, complained that there were too many installments in the "Rocky" franchise. Now, we can already make that case for the spinoff "Creed" series.
2015's "Creed" was a modern update on "Rocky" that stuck to the formula while simultaneously going deeper with the Rocky Balboa character than ever before. "Creed" was as much, or even more so, Rocky's story – though Adonis Creed (son of late boxer Apollo) was a refreshing new character in the "Rocky" universe.
I remember walking out of "Creed" not only satisfied, but thinking Sylvester Stallone could actually win an Academy Award for his performance. He was nominated, but lost that fight to "Bridge of Spies"' Mark Rylance. But Sly still picked-up wins at the middleweight Critics Choice and Golden Globe Awards.
Following the box office and critical success of "Creed", "Creed II" was automatically in the cards. However, the original film's director, Ryan Coogler, chose to opt-out of directing the sequel so he could take a trip to Wakanda for "Black Panther". Coogler made "Creed" for his father, a diehard "Rocky" fan. It's clear early in "Creed II" that his vision and care for these characters and the bloodlines of this beloved franchise are missing.
"Creed II", directed by Steven Caple, Jr., is a paint by numbers sequel. Adonis (a.k.a. Donnie – reprised by Michael B. Jordan) is now Heavyweight Champion of the World. But the emergence of contender Viktor Drago, son of Ivan Drago (the Russian fighter who killed Apollo in "Rocky IV"), tests Donnie's patience and strategy for defending his title. Donnie has a lot on the line if he decides to fight the bigger, stronger Drago… as does Rocky, who still carries guilt for the role he played in his friend Apollo's death in the ring 30 years ago.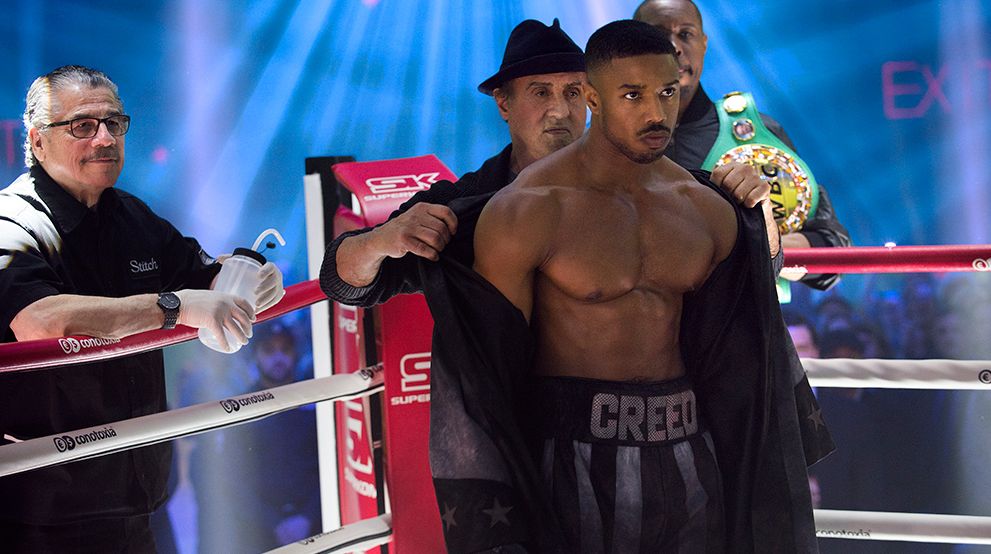 "Creed II", as I expected, focuses much more on Donnie and now fiancee Bianca (Tessa Thompson) than on Rocky. Stallone does get plenty of screen time. But his character is provided with significantly less emotional punch this time. He takes out much of his anger on the city of Philadelphia for not fixing a lamppost in front of his house.
The script, co-written by Stallone, is as basic, melodramatic and formulaic as any sports movie gets. There are a couple of surprise cameos for fans of the "Rocky" saga. But at no point does "Creed II" supply the emotional energy of the first "Creed" or 2006's underrated "Rocky Balboa".
Jordan and Stallone often appear to be going through the motions. Their scenes together feel like ever-so-slightly altered versions of ones from the previous film. Russell Hornsby ("The Hate U Give") is a solid addition as a boxing promoter. And Phylicia Rashad returns as Donnie's mom. Her scenes are actually the movie's most authentic.
The boxing matches are ridiculously choreographed and completely over-the-top. Every key bout in the film would have been stopped rounds earlier in real life. It's as if Caple, Jr. and his technical advisors never watched an actual fight. We gave Stallone a pass on this in his early "Rocky" films, but in 2018 there's no excuse. Constant, cliche-filled and poorly dubbed-in comments from HBO's Jim Lampley and Max Kellerman only add to the lack of realism.
Just as "Rocky III" followed "Rocky II", don't be surprised if there are discussions to continue "Creed" with a third chapter. But this story already feels tired. Even the return of Mr. T as Clubber Lang, along with fighter son Lil' Clubber, won't change that. If there is a "Creed III" here's my prediction – "Pain".
It's time for Jordan and Stallone to throw in the towel and walk away.