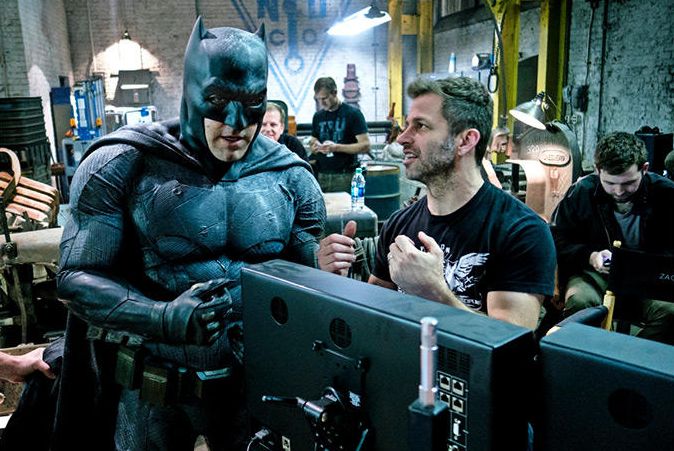 DC Fans Want Zack Snyder to Direct 'The Batman'

HaydnSpurrell Zack Snyder has come under his fair (probably unfair) share of scrutiny since Batman v Superman: Dawn of Justice, and many lack faith in his vision for the DCEU. The short trailer for Justice League last year quelled some fears, regarding tone at least, and that, coupled with the impressive Batman we got in the aforementioned film has seemingly won over a legion of DC fans.
A petition has been launched in an effort to see Snyder take the director's chair on The Batman following Ben Affleck's dropping out of the top job. At this point, the petitions do nothing but indicate to us all that there is a certain niche that wants something that they'll never get, because change.org does not change the minds of those in the film industry. Ever.
As part of the petition's description, it reads: Finally, there's his style, visually and tonally. He's created a beautifully dark DCEU, and populated it with characters and stories who fit the narrative perfectly. Some may not care for the darkness he's brought to the founders of the Justice League, but I would advise those people to read more comics. Batman is an incredibly dark character (they don't call him The Dark Knight for nothing, you know), and Snyder's unique vision for his films is perfect for the tragic tale of Bruce Wayne – even more so for this Bruce Wayne, the harder, more vengeful version he becomes after the death of Jason Todd. His world simply isn't a light and happy place. Gotham City seems to live entirely by night (no pun intended), and this makes him a perfect fit.
November 17, 2017 is when Justice League lands, and after that, who knows? I'm one of those rare people who thoroughly enjoyed Batman v Superman back when it hit theaters, but I'm not so sure that The Batman would be a perfect fit..
Source: Slashfilm