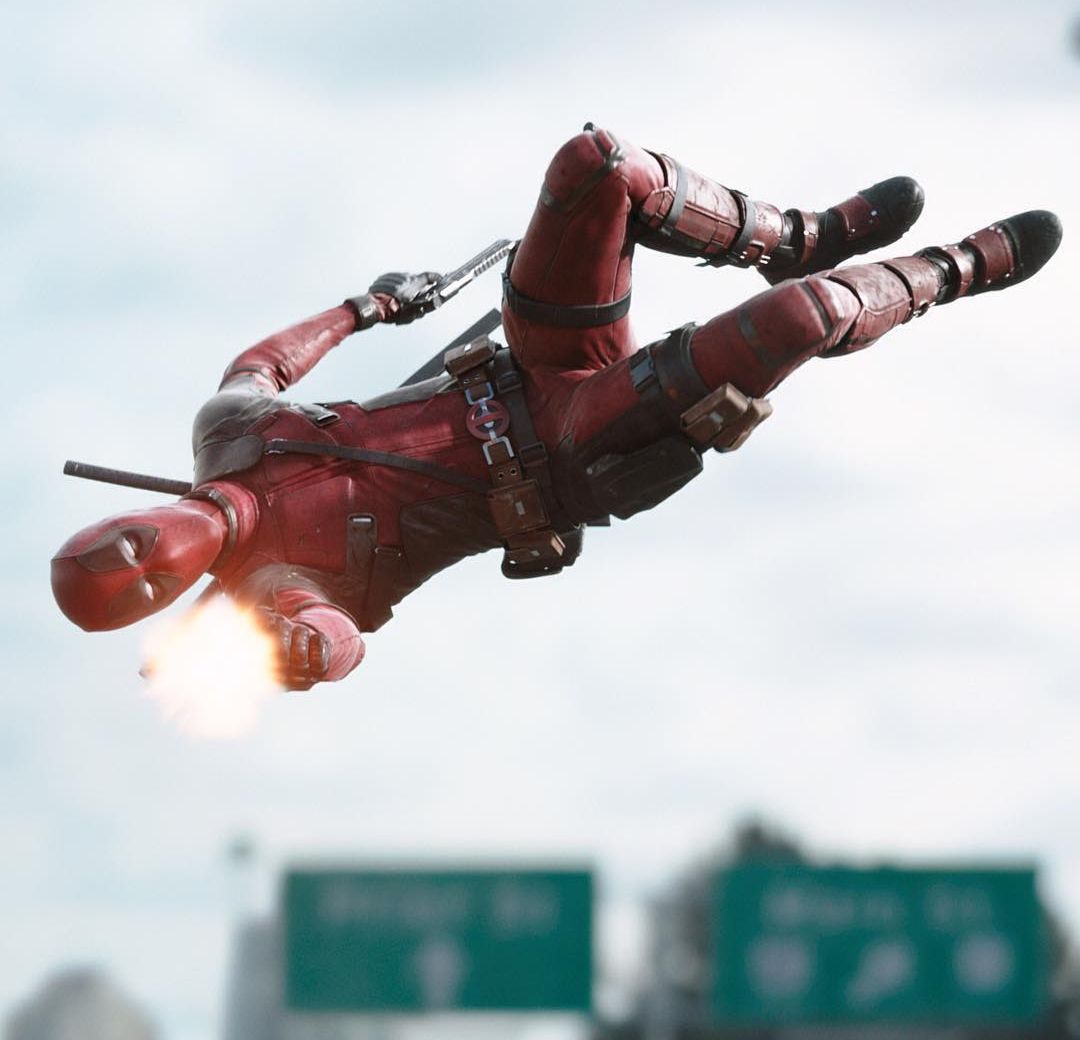 Deadpool Team Talk Taking Aim at the Superhero Genre, and Their Studios

HaydnSpurrell Deadpool's limited release has met avid approval, and the film has not shied away from its heavy violence and crass humour throughout its marketing campaign. In fact, it's its number one sell.
But Wade Wilson sharpest humour is aimed at superheroes and their studios, which co-writer Paul Wernick admitted he was apprehensive about. "You're always nervous when you make fun of the people who write the checks," Wernick told THR.
"But Fox has been so great and so open to making fun of themselves. It's the essence of the character and the essence of the movie. You almost can't make a Deadpool movie and not do that."
Reynolds reiterated, saying "They're important to the character. They're part of a universe that is extremely meta and self-aware. That's a fingerprint and a signature, and if you take that away then we're just doing the same thing we did in X-Men Origins: Wolverine.
"And I know the studio's been an amazing partner on this movie and as much as I've thrown them under the bus as a hideous and disgusting publicity stunt, they've actually been incredible partners and their marketing team has been genius from the get-go."
Producer Simon Kinberg, who also produces the X-Men films, holds no grudge for Deadpool's remarks about the other side of the coin. "I think it's all done with actually love for the X-Men. It's done with a smile and a wink and affection - and to Wolverine too. Hugh [Jackman] loves this movie, and Hugh has a sort of wonderful, wicked sense of humour in real life."
"I feel like it's equal opportunity at everybody, across the board, who works on these kinds of films," Kinberg added, regarding Deadpool's remarks that hint at Reynold's previous superhero portrayal, Green Lantern. "And I feel like the superhero genre, you know there's so many of these movies now, it was sort of the right time culturally to make a movie that can make fun of them."
For anti-superhero fans, this could certainly sell them a ticket. And for superhero aficionados, there's no holding them back. Deadpool opens on the 12th of Feb.
Source: THR