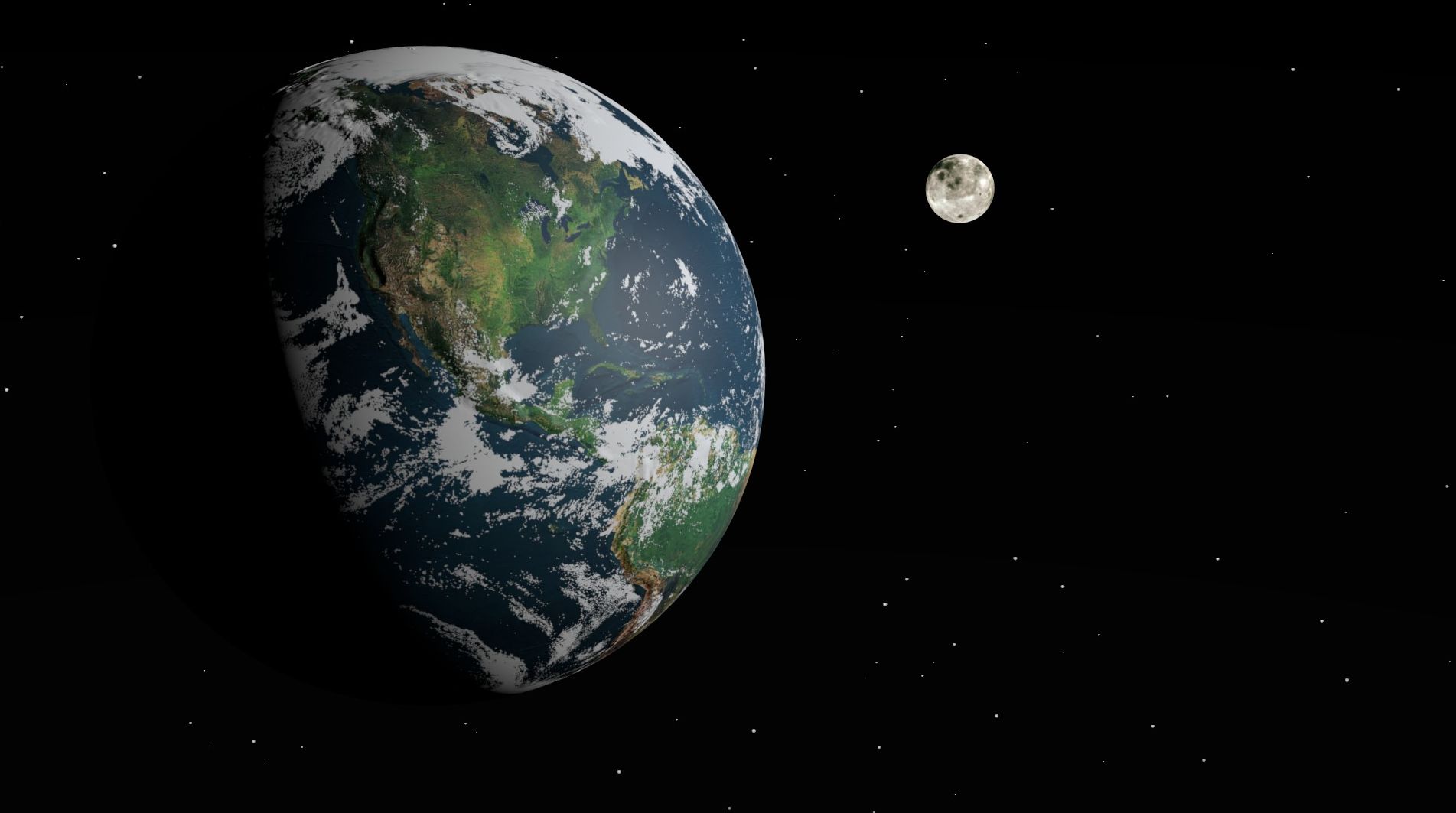 Deadpool Writers Delve into Shelved Sci-fi Project Pitting Earth Against its Moon

HaydnSpurrell Deadpool didn't happen overnight. No film does. It's an honest fact. It took 20th Century Fox a long time to justify an R-rated, fourth wall-breaking superhero film that would heighten the violence to alienate younger audiences.
Writers Rhett Reese and Paul Wernick, who scripted the film, have another project in the works - though it's not quite working as smoothly as they'd like. Trapped at Universal with no engine going, the project, entitled Earth vs Moon, seems enormous in scope, and a risk that you can tell by the title itself.
"It's about two societies at war, but it's also about a family, not a war, but a fractured family," the writers said. "Half of them have gone to the moon and the other half are still on Earth and so they are on opposite sides of this conflict and we wanted to make sure that as big of movie as it's going to be, it works on a small level. It works on a personal level, the way we like to think about Zombieland working."
The project has existed for eight or nine years during its shelf life at Universal. The writers seem hopeful, still, and have been incredibly patient. Wernick said, "It's in development hell over at Universal, in some form or another. I don't know exactly what's going on. We've always loved the project and the title. It's a big movie... [it's] especially hard to get an original project made, and that's obviously an original idea that we had."
While original in concept, in content it doesn't sound entirely as original as they might hope, and thanks to its life on the shelf there are tales similar to it particularly in comics (though that's a medium where the need for humans isn't felt, but the need for great artists is essential).
If Deadpool's a hit, maybe someone will dust off that script. It could perhaps do with a more original title, but the concept sounds intriguing to say the least.
Source: Screenrant