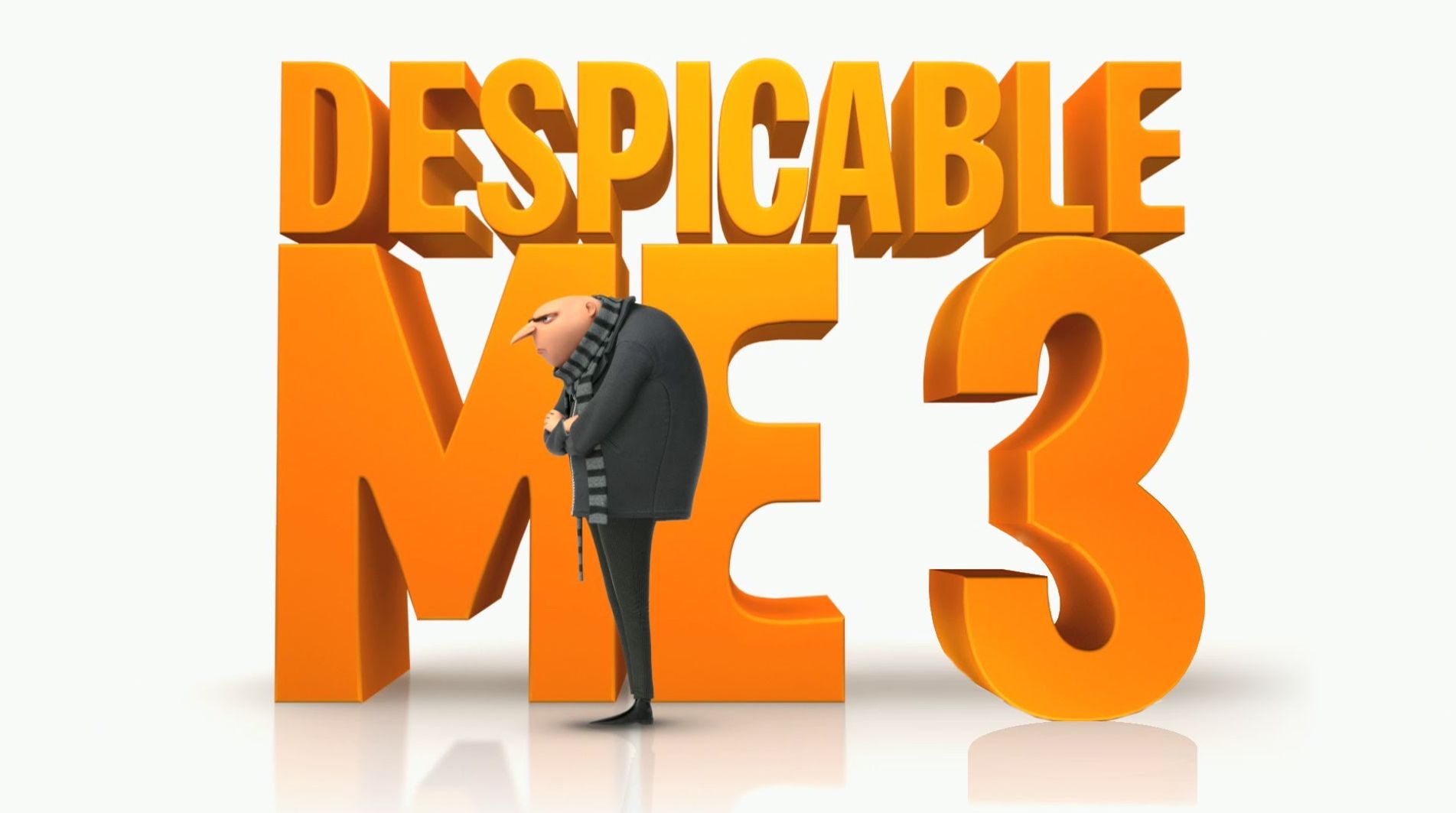 "Despicable Me 3" Review

LightsCameraJackson Critic In the opening scene of "Despicable Me 3", animation studio Illumination Entertainment takes a quick stab at rival Pixar with a blatant and brilliant gag involving the Minions. Both animation giants have released threequels to wildly popular franchises this month. Pixar took a more serious approach with "Cars 3", while Illumination's "DM3" is as upbeat as the previous two installments. And, just as "Cars 3" proved for that trilogy, "DM3" signals that this series has also reached the end of the line.
And there's another similarity. In "Cars 3", Mater, the breakout star of the previous two films, is shelved away in favor of new characters. In "DM3" it's the Minions (who headlined their own prequel movie just two years ago) who are forced to take a backseat to make room for two new human characters.
Balthazar Bratt (voiced by "South Park" and "Book of Mormon" mastermind Trey Parker) was an 80s child star. Still upset that his show got cancelled, he's become a real-life supervillain and Gru's #1 nemesis. Gru also learns that he has a long-lost twin brother, Dru (also voiced by Carell) - who dresses in all white and has flowing, golden hair. Both newcomers get plenty of screen time.
After they lose their jobs as secret agents, Gru and new wife Lucy (Kristen Wiig) take their three girls (who haven't aged) to visit Dru at his home in Freedonia (where he raises pigs - though we soon learn that his true passion is for something else). By now, Steve Carell knows how to handle and structure Gru's voice inside and out. His voice performance as Dru (the more lax and whimsy of the bros) is just as good.
"Despicable Me 3" has the most subplots of any movie so far this year, including Lucy trying to become a mom to the girls, and Gru reuniting with his own mom and finding out that his dad (who he NEVER saw) just died. One involving young Agnes looking for a real unicorn is wholesome and provides the heart that this franchise has relied on since it began in 2010. But practically all of the secondary storylines either end abruptly or go nowhere. It's as if the writers and directors included them simply to get the film to its exact 90-minute length (though it feels shorter).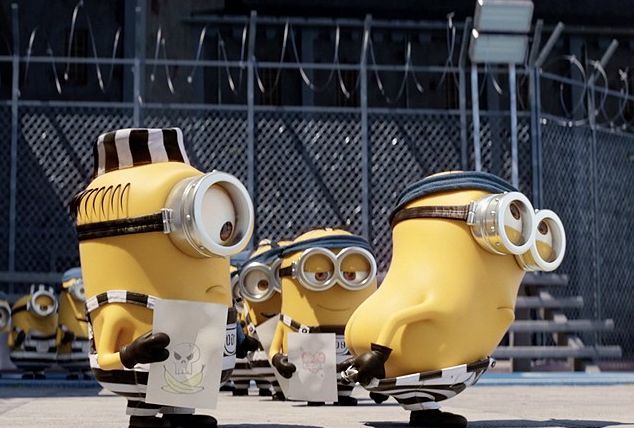 Overall, "Despicable Me 3" doesn't go far enough, particularly with the humor. It would be tough to top many of the memorable (even iconic) moments that the other films produced, but in comparison, the jokes and references this time are restrained and (outside of that initial gag) feel too safe. And if you're looking for the Minions to leave you laughing through the end credits, I've got some bad news - they are conspicuously absent - a big mistake. Thankfully, the little, yellow guys do provide all the chuckles and entertainment value that "DM3" has to offer. Their escapades, featuring new main Minion, Mel, are well done.
Following the monumental success of the "DM2" song "Happy", Pharrell Williams provides several new tunes to this soundtrack. Among them are the middle-of-the-road "Yellow Light" and "Hug Me". Some of the series' previous (non-"Clap Along") tunes are nicely sprinkled-in here and there.
After seeing "Despicable Me 3" it's clear that not much more can be done with Gru, Lucy and the girls. My guess is, as tempting as it might be, Illumination won't make a 4th "DM" film. The good news is that Minions prequels (the next is coming in 2020) can continue until Gru's feisty little assistants reach the point in their timeline where we first met them in the original "Despicable" movie. The thought of that makes me "Happy".