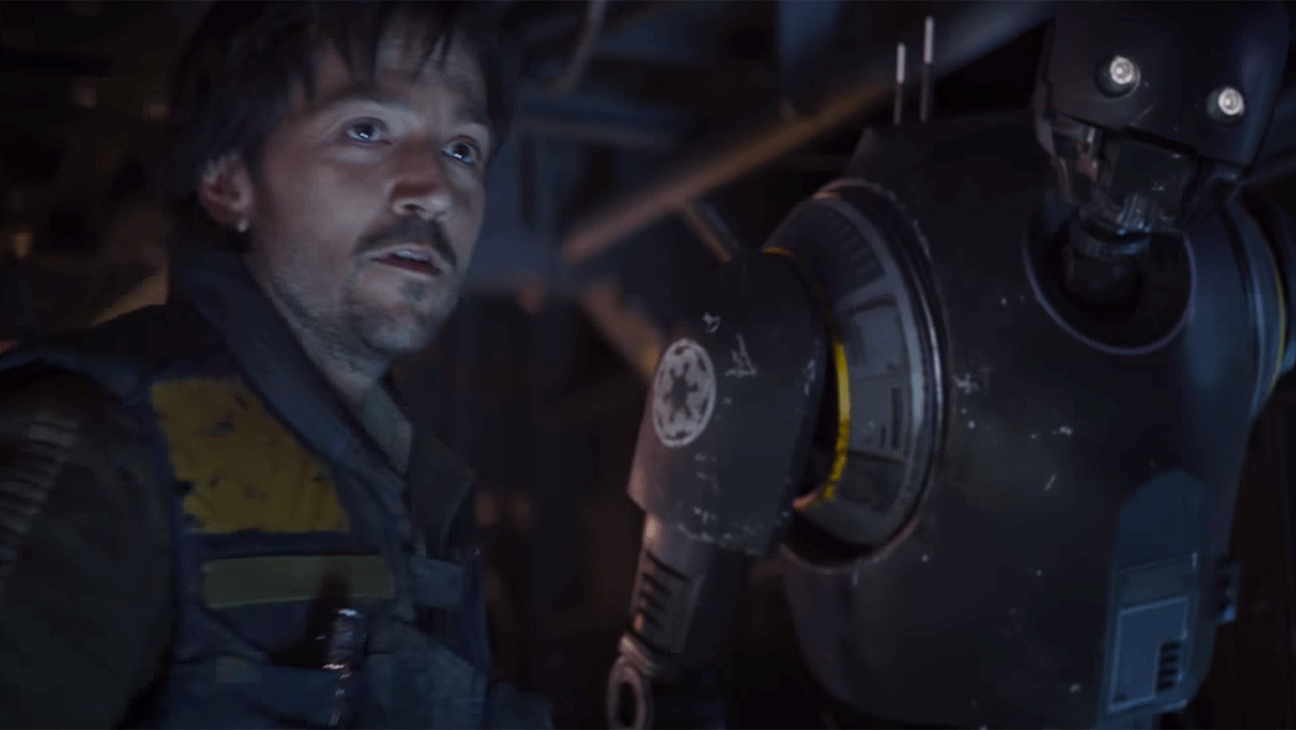 Diego Luna Gives Curious Response as to Whether We'll See Cassian Andor in 'Han Solo'

HaydnSpurrell Rogue One; A Star Wars Story sells itself on the concept of being a standalone, one-and-done tale of war and rebellion, and for that it is effective. It closes the book quite significantly, but does that close the book on these characters showing up in further anthology films?
Saw Gerrera has already made the cross over to Disney XD's Star Wars Rebels, and Forest Whitaker lent his voice to the series. Reports of multi-film deals to the cast of Rogue One circled prior to the film opening, and Diego Luna spoke with MTV on the red carpet of the Golden Globes. When asked if his character, Cassian Andor, might show up in the Han Solo film out next year, the actor was coy.
Luna said only that he "doesn't have an answer for that." He also reportedly couldn't hide the smirk on his face, which suggests that he's either a terrible liar or is purposefully baiting. As for a potential cut in which Cassian survives Luna was adamant that nothing else matters but the film that ended up on the big screen.
"We shot for seven months. We could edit another movie. But this is the best Rogue One you could see, and it's the only one now. All of that is just for us to remember … I'm very pleased with the film as it is."
Source: Slashfilm