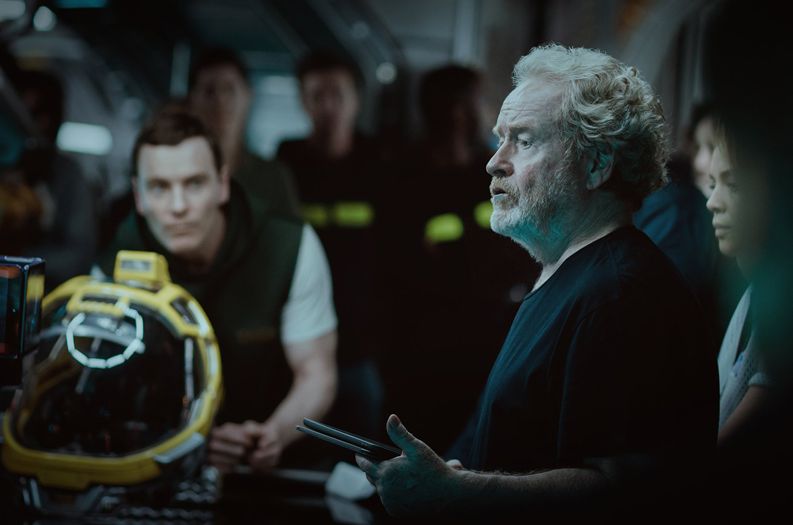 Director Ridley Scott Says the 'Alien: Covenant' Sequel Has Already Been Written

HaydnSpurrell 79 year old acclaimed director Ridley Scott is not taking his time as he possibly moves toward retirement. He's pumping out new films on an almost yearly basis, and the last few have seen major blockbusters such as Proetheus, Exodus: Gods and Kings, and The Martian. With Alien: Covenant releasing in the coming months, Scott has seemingly confirmed that its sequel is ready to go.
The quote Is written in a Sydney Morning Herald set visit report, which reads: While working on Alien: Covenant, he had the next installment written so he is ready to keep advancing the saga. "You've got to assume to a certain extent success and from that you'd better be ready," he says. "You don't want a two-year gap. So I'll be ready to go again next year."
Whether the set visit took place this year or last is unclear, so another Alien film could kick off filming this year.
"If you really want a franchise, I can keep cranking it for another six. I'm not going to close it down again. No way," Scott said. Having departed the genre for some time following Blade Runner, it looks like he's content with staying in the science fiction field. With Alien, The Martian, and Blade Runner as fine examples, no one can dispute his claim as one of the best directors of the genre.
Source: http://collider.com/alien-covenant-sequel-ridley-scott/