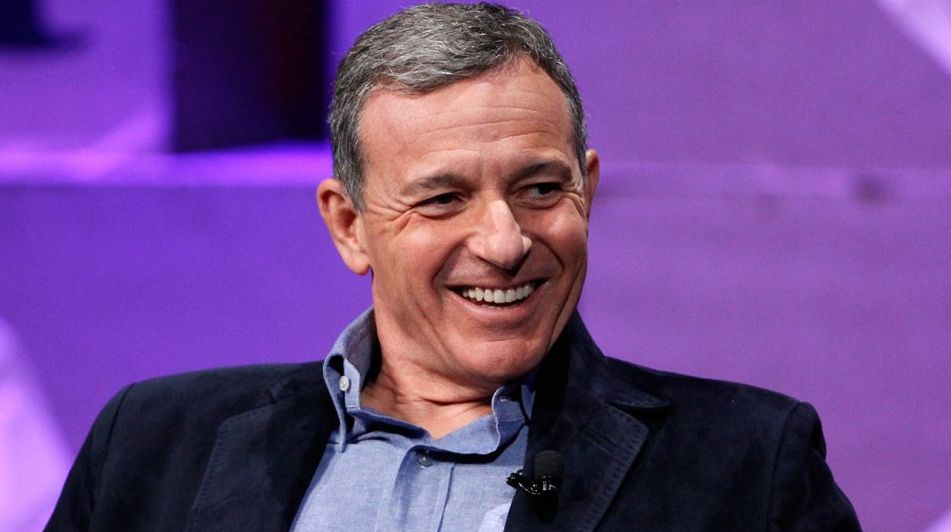 Disney CEO Bob Iger Departs Apple's Board of Directors

ZachPerilstein Disney Reporter Bob Iger has resigned from the Apple board as the company shifts into becoming a player in Hollywood.
Iger's resignation is coming just a couple of months before both companies launch their own streaming services. Iger actually resigned on September 10 according to an SEC filing. That was the same day Apple announced the launch date and price for AppleTV Plus. Apple TV Plus will launch on November 1 and cost $5 a month.
Bob Iger gave a statement to THR following his resignation:
"I have the utmost respect for Tim Cook, his team at Apple and for my fellow board members. Apple is one of the world's most admired companies, known for the quality and integrity of its products and its people, and I am forever grateful to have served as a member of the company's board."
Apple released a statement regarding Iger's departure from its board:
"Bob has been an exemplary board member for nearly eight years, and for as long as he has led Disney he has been one of Apple's most trusted business partners. He is a dedicated, visionary CEO and a role model for an entire generation of business leaders. More than anything, Bob is our friend. He leads with his heart and he has always been generous with his time and advice. While we will greatly miss his contributions as a board member, we respect his decision and we have every expectation that our relationship with both Bob and Disney will continue far into the future."
Although it will be a small part of Apple's core business. Iger is leaving the board of directors due to Apple becoming a direct competitor of Disney in the streaming wars.
Bob Iger joined Apple's board in 2011. It was a month after Steve Jobs death. Iger and Jobs had a close business relationship and friendship. Jobs also sat on the Disney board until his death.
Apple now only has seven members on its board.
Apple TV Plus and Disney+ both launch in November. The services join the ongoing streaming wars that feature services like Netflix, Amazon Prime, CBS All Access, and Hulu (Disney owned). WarnerMedia is also joining the war in 2021 with HBO Max. NBCUniversal also has plans to launch their own streaming service which would feature The Office.
Apple TV Plus will offer new original series and films. Apple is recruiting big talent for its original content. Opening day for Apple will only have nine titles. Disney+ will be a mix of Disney's beloved library, its brands, and originals. Disney+ will feature Marvel, Star Wars, Pixar, and National Geographic content on top of Disney.