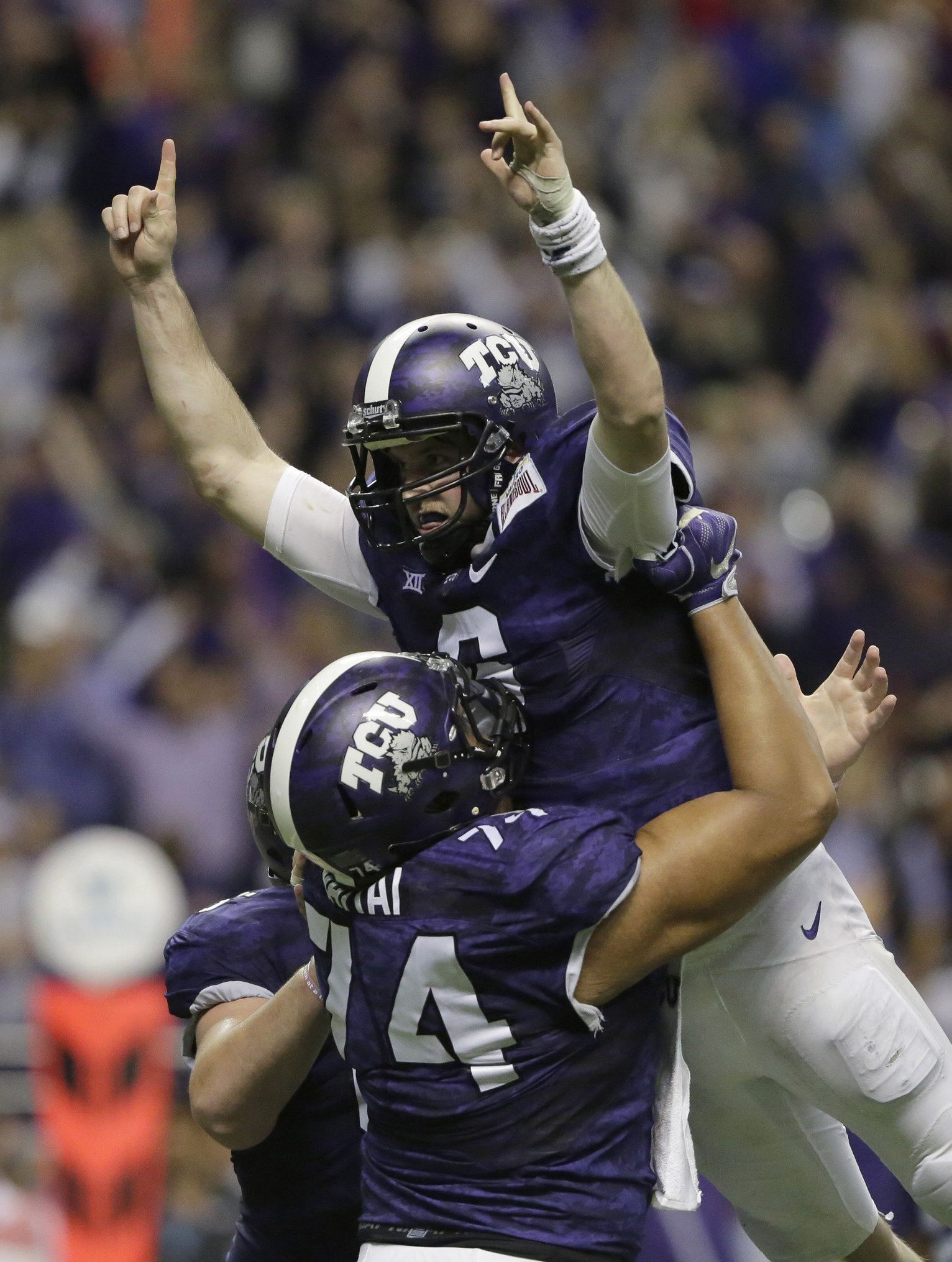 Disney is Pursuing Film Rights About TCU's Heroic Comeback

ZachPerilstein Disney Reporter The Walt Disney Company has had many classic sports movies from Denzel Washington's Remember the Titans to Kurt Russell's Miracle even to the comedic Mighty Ducks.
Disney might be looking at making another underdog comeback story. The base of the story is about TCU's backup QB Bram Kohlhausen getting his shot a glory and making a rally to beat the Oregon Ducks in the Alamo Bowl this past January 2nd.
Bram Kohlhausen lead his team against the Oregon Ducks. TCU was down 31-0, and all of sudden a miracle happened. TCU would rally and finally beat Oregon in three overtimes the final score would be 47-41.
*Fun Fact* The Oregon Duck's use to have "Donald Duck" as their logo and mascot for a little bit.
Disney soon after the game contacted Kohlhausen and TCU about possibly covering his backstory and making it a full length featured film.
TCU Sports Information Director Mark Cohen cleared up some details about the rumors.
"Disney approached us about a movie, Bram's focus is on his May graduation. After he has his degree in hand, we'll revisit the opportunity to see if it fits."
No one knew the name Bram Kohlhausen, the only reason why he got his shot at glory was because TCU's All American QB Treyvone Boykin was suspended due to a bar fight three days earlier.
It was just not the underdog story in Alamo Bowl. Bram has been a underdog his whole life. He bounced around many colleges and ended up at TCU without a scholarship as a walk on and not a lot of playing time. After his Alamo Bowl performance he earned a full scholarship. To add more intense emotion to the story Kohlhausen pulled this amazing comeback just six weeks after losing his father to cancer.
Kohlhausen said after the bowl game "This will be one to tell my grandkids!"
Well your grandkids might get to experience a movie about it too.
Follow@TripleZ_87 on Twitter
Source: Oregon Live